By: Lesley Fair | Jul 2, 2019 11:34AM
Whether you're taking the midnight train to Georgia, a quick trip on MARTA, or a drive around the Perimeter on your way to one of the many Peachtree Streets, meet us in Atlanta on Thursday, August 15, 2019, for Green Lights & Red Flags: FTC Rules of the Road for Business. It's a one-day workshop on advertising, data security, antitrust, social media marketing, and other business basics sponsored by the FTC, the Office of the Georgia Attorney General, the State Bar of Georgia Antitrust Law Section, and the Better Business Bureau Serving Metro Atlanta.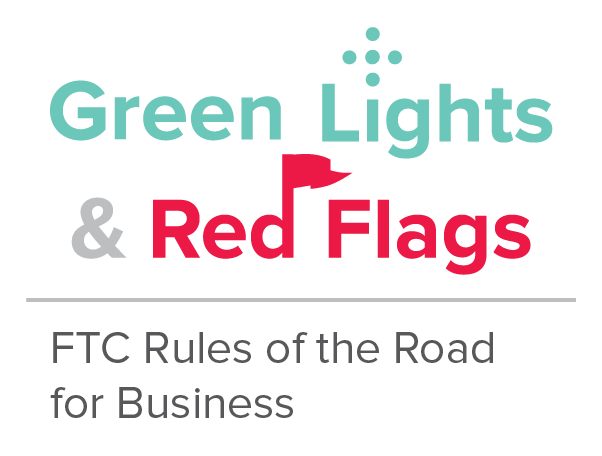 Designed for business owners, marketing professionals, and attorneys, Green Lights & Red Flags will convene at the Georgia Bar Center, 104 Marietta Street NW, in Atlanta. Featured speakers include FTC Commissioner Rohit Chopra and Georgia Attorney General Christopher M. Carr.
Does the name Green Lights & Red Flags sound familiar? The Atlanta event is the first of the new Green Lights & Red Flags workshops that the FTC and regional partners will be hosting in cities across the country. Rebooting an earlier series of business seminars, the new Green Lights & Red Flags addresses trending topics on marketers' minds – like social media advertising, consumer reviews, and data security.
What's on the agenda?
The Truth About False Advertising.

  An introduction to federal and state laws prohibiting deceptive and unfair practices

Avoiding a Promotion Commotion.

  Using e-commerce marketing platforms (including social media and influencers), making "free" offers online, and complying with the Consumer Review Fairness Act

The Secure Entrepreneur.

  Insights into safeguarding your customers' personal information and honoring your privacy promises

Competition Counts: The Basics of Antitrust Law.

A dos and don'ts primer for businesses and attorneys

When Your Competitor Crosses the Line.

  Self-regulation and litigation options for challenging a competitor's deceptive advertising

Professionalism for Attorneys.

  An optional one-hour session that complies with Georgia's Continuing Legal Education (CLE) requirements
For business executives, advertising professionals, and others not seeking CLE credit, the registration fee of $20, payable to the State Bar of Georgia, includes lunch, beverages, and access to all workshop materials. Follow this link to register.
For attorneys seeking Georgia CLE credit, the registration fee is $250, payable to the State Bar of Georgia. The sponsors have asked the State Bar to approve the program for six hours of Georgia CLE credit, including one hour on professionalism. Follow this separate link to register and request CLE credit.