By: Lesley Fair | Nov 18, 2020 6:24PM
A mobile banking app that promises consumers 24/7 access to their money and a high rate of interest? Sounds like a perfect 10. But according to a lawsuit filed by the FTC, San Francisco-based Beam Financial stumbled on required skills and definitely didn't stick the dismount.
Since March 2018, Beam Financial and CEO Aaron Du have advertised that people using the Beam app will "get 24/7 access to [their] funds" with "NO LOCKUP." On its website, the company promised, "[Y]ou can easily make an unlimited number of free transfers into and out of your Beam account at any time" and that "[f]unds will arrive in 3–5 business days observing normal bank processing time."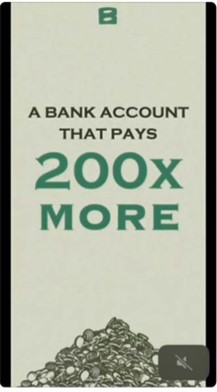 The company also touted gold-medal-winning interest rates – "200x more" than the interest that deposits would earn elsewhere.
But for consumers, Beam's promises landed flat. The FTC alleges that many people couldn't withdraw their funds as the company claimed and only got access after long delays and repeated complaints. Customers also reported that their emails, texts, and phone calls went unanswered or they got boilerplate responses that didn't address their particular concerns. When the defendants did respond, they often put the blame on unnamed "banking partners" or "technology partners," indicating that consumers would get their money by "next week." But the FTC says that for many people, a week turned into months.
Beam allegedly slipped on those high interest rate representations, too. According to the complaint, the defendants repeatedly claimed that users would get "the industry's best possible rate" of at least 0.2% or 1%. In fact, many new users received a much lower interest rate of 0.04%.
The case is pending in federal court in California. Even at this early stage, it serves as a reminder that established truth-in-advertising principles apply in the online financial marketplace.