By: Lesley Fair | Feb 12, 2019 10:52AM
You won't need a ticket, but you will need to mark your calendar for June 11, 2019. That's the new date for That's the Ticket, an FTC workshop about online ticket sales.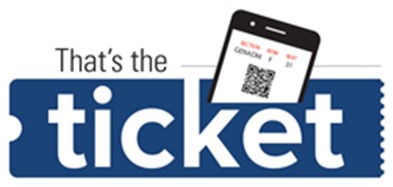 The workshop – originally scheduled for March – will explore the ticket sales marketplace, consider industry-wide advertising and pricing issues, and discuss ways to address deception beyond traditional law enforcement. Topics include ticket bots, the Better Online Ticket Sales Act (BOTS Act), the resale ticket market, disclosures of pricing and fees, and possible consumer confusion about search engine ads and websites of resellers. (The GAO has issued a report summarizing these issues.)
Commissioner Slaughter will offer opening remarks. We'll announce the rest of the agenda as the event draws nearer.
The June 11th workshop – it's free and open to the public – will be held at the FTC's Constitution Center, 400 7th Street, S.W., in Washington, DC. Can't make it to DC? We'll webcast the event live.