By: Lesley Fair | Nov 10, 2016 2:13PM
From the perspective of consumers, the whole purpose of prepaid debit cards – their reason for living, if you will – is to give consumers immediate access to their money. Those cards are an especially important financial lifeline for people who don't have traditional bank accounts. In pitching its reloadable prepaid cards, NetSpend Corporation promised consumers "immediate access" to their funds with "no holds, no waiting." But according to an FTC complaint, the defendants' business practices rendered that claim and other representations deceptive.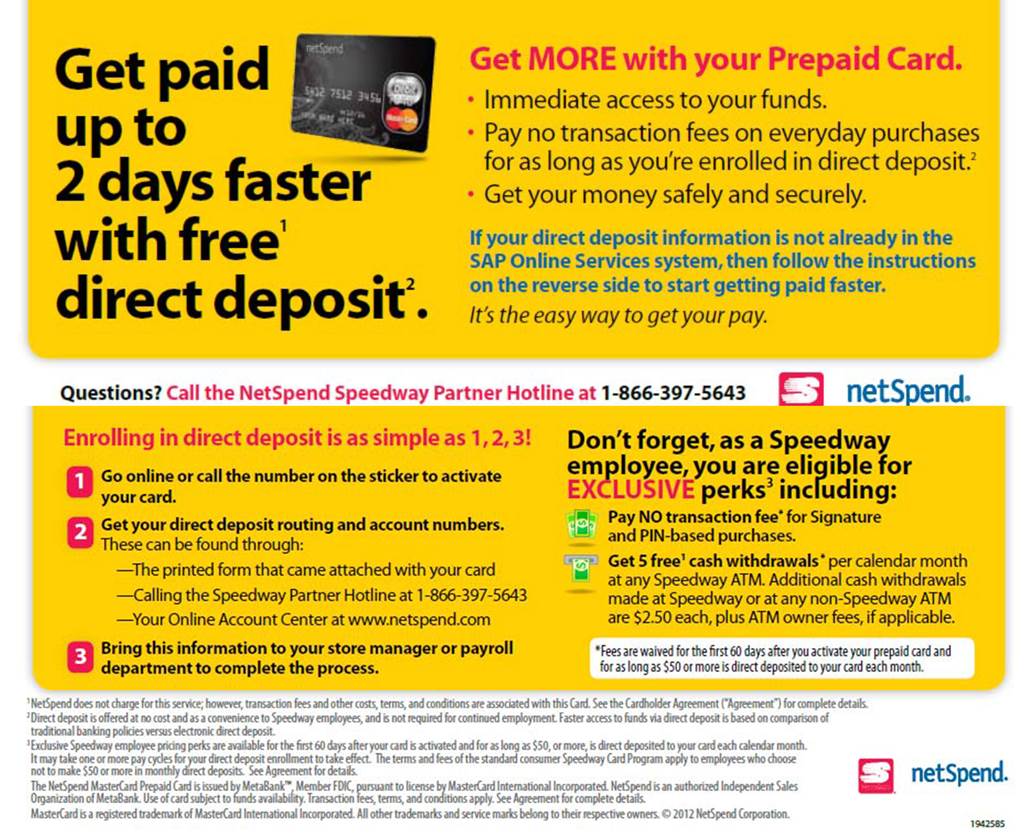 "Immediate access"? Not so fast, alleges the FTC. NetSpend's ads were replete with claims like "No Waiting!" and "Use your card immediately." But the FTC says many consumers experienced delays in accessing their funds both in the initial activation process and later. For example, despite the company's "use it today" claim, consumers have to go through an identity verification process required by law before the prepaid debit card can be activated – a process with requirements many people have difficulty satisfying.
The upshot? People who loaded funds onto NetSpend cards often had to wait – and wait and wait – to access their own hard-earned money. The FTC says those delays resulted in severe financial hardship to consumers, including evictions, repossessed cars, and late fees on bills.
The complaint also alleges that many customers who closed their accounts and asked for refunds had to wait several weeks to get their money back. In other cases, NetSpend imposed fees that depleted the funds from cards after consumers were unable to activate them.
The complaint takes on other instances in which NetSpend's business practices were at odds with its marketing claims. For example, the lawsuit challenges as misleading NetSpend's representation that consumers are "guaranteed approval" for a card. The FTC also alleges that NetSpend said it would grant provisional credit when consumers dispute charges on their cards, but often failed to live up to that promise.
The lawsuit was filed in federal court in Atlanta. If you work in the financial services sector or have clients interested in alternative payment methods, this is a case to watch.