Consumers hate illegal robocalls. And as the thousands of reports pouring into the FTC indicate, they also hate robocalls that exploit concerns about Coronavirus. In recent months, the FTC has taken innovative steps to take on not only illegal robocallers, but also companies that "assist and facilitate" their conduct. Just last week, FTC staff sent warning letters to nine businesses that provide Voice over Internet Protocol (VoIP) services or other assistance to some of the entities that may be behind the onslaught of bogus COVID-19 calls. Additional letters just went out that reflect unprecedented actions in the fight against fraud.
Warning letters were sent to three VoIP providers: SIPJoin, Connexum, and VoIP Terminator d/b/a BLMarketing. According to the letters, investigations have revealed that these companies transmitted calls offering fraudulent COVID-19 home testing kits or claiming that HVAC cleaning services will help fight the virus.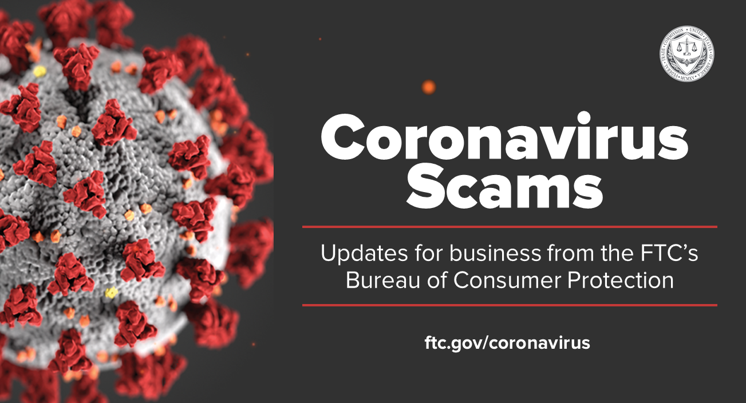 But two things are different from last week's warning letters. First, these letters were signed by the FTC and the FCC. The other interesting development comes in the form of a new strategy aimed at muting the dissonant ring of illegal robocalls. As the letters make clear, the three companies that received the warnings have 48 hours to stop routing or transmitting harmful robocall traffic from their clients making those claims or they will face an unprecedented "or else." If the three companies don't comply, the FCC will authorize all other U.S. voice providers to block all calls from them and take all steps that may be needed to prevent further transmission of unlawful calls from those companies. The agencies added that they will evaluate whether further action is warranted against the recipients of the letters.
An interesting aspect of that "or else" message relates to another letter sent by the two agencies – this one to telecommunications trade association USTelecom. The letter opens with a note of thanks to USTelecom's Industry Traceback Group for promptly identifying fraudulent COVID-19 robocalls and lists companies and providers that appear to be responsible for illegal calls – businesses the Industry Traceback Group helped to name.
The letter also lets USTelecom know that if the three companies don't comply, the FCC will authorize U.S. providers to block all calls from those companies and to take steps to prevent further transmission of unlawful calls from them.
The letter added, "[W]e encourage and expect providers to take an active role in managing their networks and client relationships to protect consumers from harmful, illegal robocalls and spoofed calls," and again acknowledged the work of Industry Traceback Group, describing it as "essential to combating the deluge of unlawful robocalls and protecting consumers."
Joint action by the FTC and FCC demonstrates just how seriously the agencies take the scourge of Coronavirus robocalls, but the letters also show that other companies have a critical role to play in the ongoing fight. No self-respecting member of the voice service industry – or any other business – should want anything to do with scammers out to exploit Americans during a time of national crisis.
 
More from the Business Blog
Get Business Blog updates