When playing hide and seek as a child, remember those kids who always seemed to find that hidden crawl space or cranny?  Whatever happened to them? Let's hope they didn't grow up to go into advertising since current marketing methods offer lots of ways for companies to hide important terms and conditions. The FTC's proposed settlement with Network Solutions illustrates a few examples.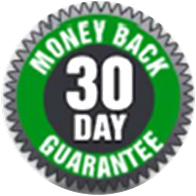 For individuals and businesses in the market for web hosting services, Network Solutions prominently advertised a "30 Day Money Back Guarantee." What was the catch? According to the FTC, the company didn't clearly and conspicuously disclose that its "Money Back Guarantee" didn't always guarantee the return of all of the customer's money. In fact, for customers who had accepted a domain name registration included with their web hosting, Network Solutions dinged them for a "cancellation fee" of as much as 30% of what they paid – meaning that the company's "Money Back Guarantee" could be more accurately characterized as a "Not All of Your Money Back Guarantee."
The complaint against Network Solutions illustrates some principles that should come as no surprise to businesses that have read the FTC guidance publication, .com Disclosures: How to Make Effective Disclosures in Digital Advertising. For example, Network Solutions didn't disclose the cancellation fee in ads that touted the guarantee or on webpages that promoted it. Instead, consumers had to scroll to the bottom of the screen to find this sentence in tiny print:  "* See Terms and Conditions for free nsWebAddress™ , 30-Day Money Back Guarantee and Uptime Reliability." This screenshot gives you an idea of just how small small can get in relation to other fonts that Network Solutions used to convey its marketing messages. What's more, the hyperlink sometimes appeared in blue on a black background and was usually sandwiched between two other links.
What happened if consumers actually clicked on the link? A pop-up appeared where Network Solutions then began calling the offer a "30-Day Limited Money Back Guarantee." That's also where Network Solutions revealed details of the cancellation fee. The FTC says that was too little, too late to serve as an effective disclosure of material information. 
To settle the case, Network Solutions has agreed to change how it markets money-back guarantees and discloses material limitations. In addition, the proposed order prohibits misrepresentations about refund or cancellation policies, guarantees, or any other claim about the company's web hosting services.
What can other companies learn from the settlement? The best takeaway tip is don't do what the FTC says Network Solutions did. Read .com Disclosures for more information about how font size, color, placement, and proximity to the claim all play a role in whether a disclosure meets the clear and conspicuous standard. That publication also includes helpful guidance on the use of hyperlinks – and why companies should think twice before assuming it's OK to advertise a claim prominently while hiding attached strings behind vague, hard-to-find hyperlinks.
You can file an online comment about the proposed settlement by May 7, 2015.
It is your choice whether to submit a comment. If you do, you must create a user name, or we will not post your comment. The Federal Trade Commission Act authorizes this information collection for purposes of managing online comments. Comments and user names are part of the Federal Trade Commission's (FTC) public records system, and user names also are part of the FTC's computer user records system. We may routinely use these records as described in the FTC's Privacy Act system notices. For more information on how the FTC handles information that we collect, please read our privacy policy.
The purpose of this blog and its comments section is to inform readers about Federal Trade Commission activity, and share information to help them avoid, report, and recover from fraud, scams, and bad business practices. Your thoughts, ideas, and concerns are welcome, and we encourage comments. But keep in mind, this is a moderated blog. We review all comments before they are posted, and we won't post comments that don't comply with our commenting policy. We expect commenters to treat each other and the blog writers with respect.
We won't post off-topic comments, repeated identical comments, or comments that include sales pitches or promotions.
We won't post comments that include vulgar messages, personal attacks by name, or offensive terms that target specific people or groups.
We won't post threats, defamatory statements, or suggestions or encouragement of illegal activity.
We won't post comments that include personal information, like Social Security numbers, account numbers, home addresses, and email addresses. To file a detailed report about a scam, go to ReportFraud.ftc.gov.
We don't edit comments to remove objectionable content, so please ensure that your comment contains none of the above. The comments posted on this blog become part of the public domain. To protect your privacy and the privacy of other people, please do not include personal information. Opinions in comments that appear in this blog belong to the individuals who expressed them. They do not belong to or represent views of the Federal Trade Commission.
More from the Business Blog
Get Business Blog updates