The Federal Trade Commission is mailing checks totaling more than $1 million to individuals who lost money to a student loan debt relief scam.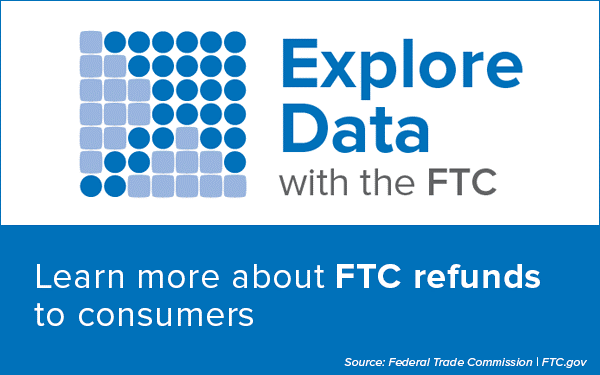 American Student Loan Consolidators and BBND Marketing, which did business under other names including United Processing Center, settled FTC allegations that the companies' operators pretended to be affiliated with the U.S. Department of Education or with loan servicers to trick consumers into paying hundreds of dollars in illegal upfront fees for help with their student loans. The FTC alleged that the defendants falsely promised to forgive student loans, lower monthly payments, and reduce interest rates. 
The FTC is mailing 41,048 checks to victims of the scam. The FTC never requires people to pay money or provide account information to cash a refund check. If recipients have questions about the refunds, they should contact the FTC's refund administrator, Rust Consulting, Inc., at 1-877-251-1450.
The FTC's interactive dashboards for refund data provide a breakdown of FTC refunds by state and by case. In 2019, FTC actions led to more than $232 million in refunds to consumers across the country.
The Federal Trade Commission works to promote competition, and protect and educate consumers. You can learn more about consumer topics and file a consumer complaint online or by calling 1-877-FTC-HELP (382-4357). Like the FTC on Facebook, follow us on Twitter, read our blogs, and subscribe to press releases for the latest FTC news and resources.
Contact Information
Contact for Consumers
Media Contact