By: Lesley Fair | Nov 28, 2017 11:18AM
Like Alanis Morissette's "rain on your wedding day" or "a free ride when you've already paid," the FTC's lawsuit against Florida's NextGen Nutritionals, LLC, Anna McLean, Robert McLean, and related companies – in addition to challenging a number of claims as false or deceptive – includes three allegations that could be characterized as ironic.
First, ads for BioMazing HCG, an $84 product represented to contain human chorionic gonadotropin (a hormone produced by the human placenta), claimed that consumers could lose 80 pounds in 40 days and that the product would reset metabolism to prevent the body from storing excess fat in the future. What's so ironic about calling the product BioMazing HCG? For starters, it didn't contain any HCG. But even if it did – here's Irony #2 – the FTC says NextGen's weight loss claims would still be deceptive. According to FTC staff, HCG has been falsely promoted for decades to promote weight loss and NextGen didn't have sound science to support its representations.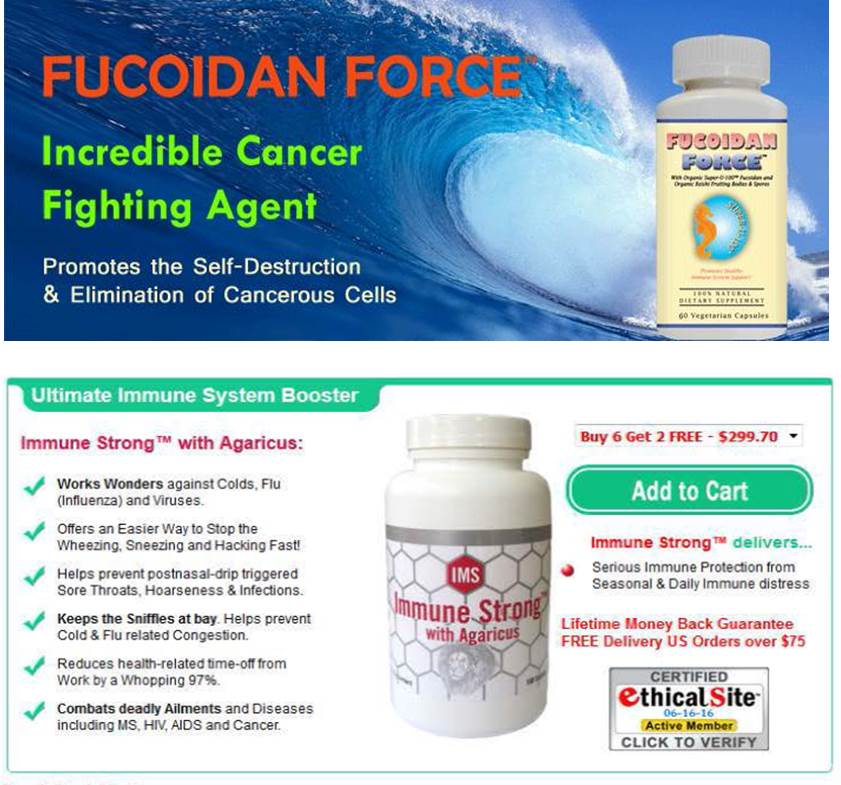 On their websites, the defendants made similarly dramatic diet claims for Hoodoba, including that the Hoodia gordonii-based product causes users to reduce their average daily intake by 1050 calories. Then there's NextGen's memorably named supplement Fucoidan Force, advertised to contain a blend of seaweed-derived fucoidan and extract of reishi mushroom. NextGen claimed that Fucoidan Force could reduce the size of tumors, prevent HIV infection, treat liver fibrosis, reduce cholesterol and blood pressure, and relieve the symptoms of herpes and hepatitis C & D.
In ads for Immune Strong, the defendants touted "Rock-Solid Science" to support their immune-boosting representations. They also claimed that the product "combats deadly ailments and diseases including MS, HIV, AIDS and cancer" and reduces health-related work absences "by a whopping 97%." Among NextGen's claims for VascuVite were that the tablets would treat high blood pressure, returning it to normal or nearly normal levels.
The defendants' ads prominently featured success stories from people who claimed to have dropped massive amounts of weight or experienced other dramatic health benefits by using the products. For example, "Sheila Henderson's" blood pressure reportedly went from 174/108 to 118/79, thanks to VascuVite.
Prospective purchasers who might have been otherwise skeptical had to look no further than the "Certified Ethical" badges displayed on the defendants' sites. When consumers followed the "click to verify" link, they learned that the site "has been verified to be ethical and trustworthy" by EthicalSite, a group whose mission is to be "the most reliable evaluator of trust in the online business marketplace" – because "if you're going to spend money, you want to make sure it's with people you're going to trust."
But according to the complaint, NextGen's ads were less than trustworthy in a number of material respects. The lawsuit challenges a broad range of the defendants' health, disease treatment, and testing claims as false or unsubstantiated. In addition, the FTC says that in many instances, consumer testimonials contained in the ads didn't represent the actual experience of real people who used the products.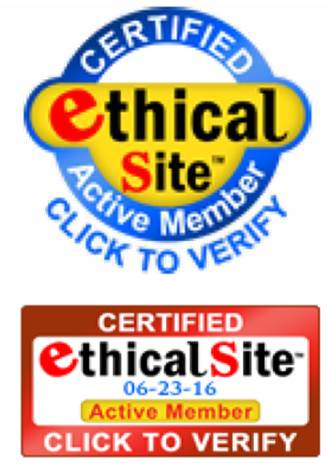 Which brings us to that third ironic aspect of the case. The complaint alleges that the "Certified Ethical" seal prominently displayed on NextGen's site was issued by a company owned by defendants Anna and Robert McLean, who also own NextGen. In other words, it was another instance of a "selfie seal" that falsely claimed verification by an independent third party certification program.
In addition to prohibiting any of the FTC's gut check weight loss claims, the proposed settlement requires the defendants to have human clinical testing to support representations about weight loss and serious diseases. In addition, they can't misrepresent the results of tests or studies, use testimonials that aren't genuine, or falsely claim that any seal or certification is from an independent group that has verified the ads. The stipulated order imposes a $1.3 million judgment, most of which will be suspended based on the defendants' financial condition.
To avoid one of Ms. Morissette's other ironies – "the good advice that you just didn't take" – advertisers should honor their obligation to substantiate disease-related claims with solid science and reject the use of bogus seals and certifications.