By: Lesley Fair | Feb 1, 2017 8:18AM
Sometimes a sequel can be just as compelling as the original and we think a just-announced settlement that makes owners of 3.0 liter VW, Audi, and Porsche diesels eligible for more than $1 billion in payments fits that description.
In June 2016, the FTC's record-setting $10 billion settlement with VW alleged that the company pitched its 2.0 liter "clean diesel" vehicles as an attractive option for environmentally conscious consumers. But according to the complaint, VW secretly installed a "defeat device" to falsify the scores on emissions testing.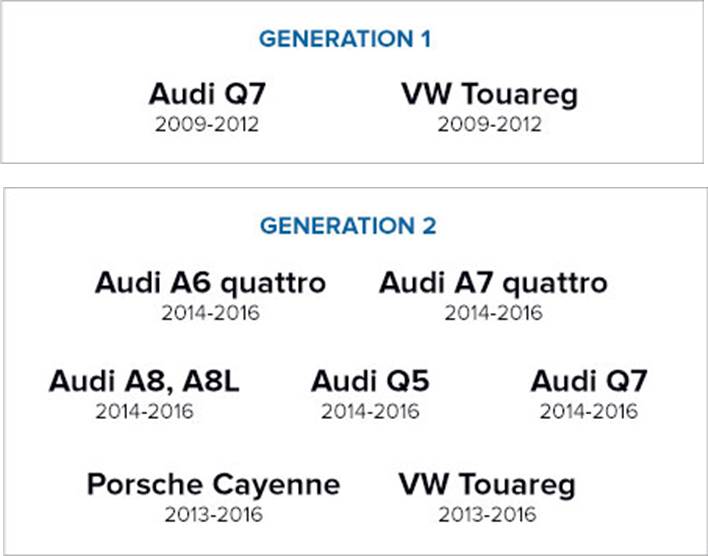 The next chapter in the VW story alleges that the company engaged in similar conduct with its 3.0 liter diesel engines. The new proposed settlement affects more than 77,000 vehicles – cars that weren't covered by the initial announcement. They're divided into two different "generations," based on their make, model and year, and it will be important for owners to know how their car is categorized.
Owners or lessees of Generation 1 cars will have a choice: VW will buy back the car (or terminate the lease) and give owners or lessees an additional payment or VW will modify the car's emission system, if approved by regulators, and give them a payment. The modification will improve the car's emissions, but will not make it fully comply with the original certified standards.
For Generation 2 cars, VW is expected to get regulatory approval for a certified emissions repair that will make the cars fully compliant with the originally certified standards. If there is a certified repair, VW will make those repairs and give owners or lessees a payment. (VW will buy back or terminate leases for Generation 2 cars only if a certified emissions repair is not available.)
If you own one of the covered cars, we've posted a fact sheet and detailed tables with estimated payment ranges for various makes, models, and trims. Soon owners be able to go to VWCourtSettlement.com to see if their car qualifies. (We also have a post on the FTC's Consumer Blog that shares important information about the program.)
The 3.0 liter settlement is big news for consumers, but it also says a lot about companies' obligations to live up to the promises they make to their customers – and the potentially serious consequences if they don't.