By: Lesley Fair | May 18, 2015 11:07AM
A royal flush? More like a royal pain for consumers who trusted claims that moist flushable wipes manufactured by trade supplier Nice-Pak were safe for home plumbing systems. According to an FTC complaint, the wipes were made of a non-woven fabric that didn't break down as quickly and easily as advertised, rendering that "flushable" claim a pipe dream – or maybe a pipe nightmare if your sewer or septic system got clogged as a result.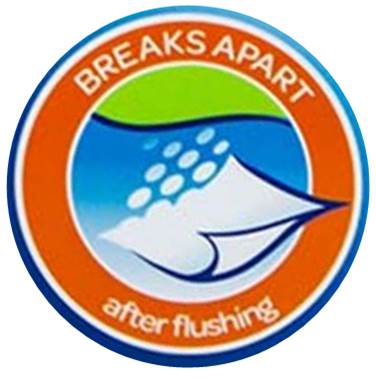 Suffice it to say that some consumers choose to use a little something extra in the loo. The problem, of course, is disposal. So it's no wonder that buyers would be interested in a product promoted as "safe for sewer and septic" systems because it "breaks apart after flushing."
Unlike toilet paper, which is designed to disintegrate during flushing, Nice-Pak's wipes were made of materials – including some plastic-based components – that didn't break down as quickly. We'll spare you the details, but once those squares disappeared down the drain, the going wasn't always easy. According to the the complaint, the wipes could clog home plumbing and septic systems, public sewer systems, and sewage treatment plant systems. That's why the FTC says the company's claims were just plumb deceptive.
Unfamiliar with the Nice-Pak name? There's a count in the complaint that bears business attention. The wipes manufactured by the Orangeburg, New York, company were sold by national retailers like Costco, CVS, Target, and BJ's under a variety of private label names. The FTC alleges that Nice-Pak disseminated to its trade customers materials purporting to substantiate claims for the wipes, but the tests didn't accurately reflect real-world conditions. Thus, the complaint charges that Nice-Pak provided its trade customers with the "means and instrumentalities" – advertising, packaging, labeling etc. – "for the commission of deceptive acts and practices." (As FTC watchers know, a "means and instrumentalities" count is pretty common in circumstances like this.)
The proposed order prohibits Nice-Pak from making claims about any moist toilet tissue unless the company has competent and reliable evidence to support them. The order also requires Nice-Pak to contact its private label customers about the claims challenged in the FTC's complaint as deceptive.
You can file a comment about the proposed order by June 19, 2015.