The Commission works to advance government policies that promote competition and protect consumers.
Introduction
In addition to an aggressive enforcement program, the agency files advocacy comments; files amicus briefs to aid in court deliberations; gives Congressional testimony; solicits and reviews public comments regarding rules, cases, and policies; issues advisory opinions; conducts workshops; and publishes reports that examine cutting-edge antitrust and consumer protection issues. The FTC also works with state, local, and community-based organizations throughout the nation, and competition and consumer protection agencies around the world to promote cooperation and sound policy approaches. We have strong relationships with our counterparts at home and abroad, and help countries develop and enhance their competition and consumer protection programs.
Advocacy Comments
The Commission continues to provide guidance and recommendations to policy makers on how best to incorporate competition principles into regulatory decision-making. In the health care area, for example, staff issued advocacy comments to legislators in Massachusetts and Missouri, as well as a policy paper, addressing the scope of practice of advanced practice nurses. Staff also issued comments to legislators in Texas regarding dental service organizations and to the American Dental Association's Commission on Dental Accreditation regarding proposed accreditation standards for Dental Therapy Education Programs.
Staff filed several comments to promote competition in the sale of automobiles, including comments in Missouri and New Jersey regarding direct-to-consumer sales by automobile manufacturers, and in Illinois regarding dealers' ability to sell cars on Sundays. Staff also filed comments in Massachusetts and the District of Columbia regarding dynamic pricing for electricity, which can enhance efficiency and drive down prices.
In addition, staff provided NACHA (The Electronic Payments Association), with a comment supporting its proposal to strengthen its rules to monitor bank debit transactions conducted through the Automated Clearinghouse (ACH) Network. The Commission provided the National Highway Traffic Safety Administration with comments related to the privacy and security implications of vehicle-to-vehicle communications, an issue previously addressed at the FTC's November 2013 workshop on the Internet of Things. The comment also commended NHTSA for designing a V2V system to limit the data collected and stored to only that which serves its intended safety purpose.
Amicus Briefs
In March 2014, the Commission filed an amicus brief in Jo Batman v. Facebook, Inc., pending before the U.S. Court of Appeals for the Ninth Circuit, arguing against a district court ruling that COPPA preempts state privacy laws regarding children between 13 and 18 years of age. In its brief, the FTC argued that COPPA's preemption provisions do not apply to state privacy protections for teenagers, who are not covered by COPPA.
In March 2014, the Commission filed an amicus brief in Buchanan v. Northland Group Inc., pending before the U.S. Court of Appeals for the Sixth Circuit. The agency argued jointly with the CFPB that a debt collector's offer to "settle" a debt beyond the statute of limitations, and other representations, could violate the Fair Debt Collection Practices Act (or FDCPA) because unsophisticated consumers could be misled into believing that the debt could be enforced through litigation. In August 2014, the Commission filed another joint brief with the CFPB in Hernandez v. Williams, Zinman & Parham, P.C., pending before the U.S. Court of Appeals for the Ninth Circuit. The FDCPA requires a debt collector to send a consumer an initial notice containing important information about the consumer's debt and rights. The joint brief argued that each debt collector that contacts a consumer—not just the first debt collector that attempts to collect a particular debt—must send a notice that complies with this provision.
The Commission filed several amicus briefs with the Department of Justice in Motorola Mobility LLC v. AU Optronics Corp., private litigation that implicates the proper application of the provisions of the Foreign Trade Antitrust Improvements Act of 1982, 15 U.S.C. § 6a, which parallel those of Section 5(a)(3) of the FTC Act, 15 U.S.C. § 45(a)(3). While acknowledging the concern expressed by some foreign governments about the potential collision between foreign and domestic antitrust law associated with the extraterritorial application of federal statutes, the brief notes that it is generally accepted that the Sherman Act applies to foreign conduct meant to produce and producing effects in the United States. By making such conduct subject to the Sherman Act only under certain conditions, Congress struck a balance that protects the country's commerce and consumers against substantial anticompetitive harm, even when it has foreign origins, while avoiding unreasonable interference with the regulation of foreign markets by other countries.
In April, the Commission filed as amicus curiae In re Lamictal Direct Purchaser Antitrust Litigation urging the U.S. Court of Appeals for the Third Circuit to reverse a district court determination that a brand-name drug manufacturer's commitment not to introduce an authorized generic version of its own brand-name drug in exchange for a generic drug company's promise to drop a patent challenge was not a "reverse-payment" under the U.S. Supreme Court's decision in FTC v. Actavis, Inc., 133 S. Ct. 2224 (2013). In June, the Commission filed an amicus brief before the district court in Mylan Pharmaceuticals, Inc. v. Celgene Corp., discussing the unique regulatory framework that applies to the pharmaceutical industry, which may bear on the court's analysis of when a branded monopolist violates the antitrust laws by refusing to deal with a potential generic competitor.
Congressional Testimony
Congressional panels often ask FTC Commissioners and staff to testify about the agency's activities and to provide expertise on topics related to consumer protection and competition. In 2014, consumer protection topics included data security, data brokers, online advertising, false and deceptive advertising of weight loss products, wireless cramming, and phone scams. Competition related testimony addressed occupational licensure. The testimony given on behalf of the Commission shines a light on issues of importance to our nation's lawmakers and consumers. See testimony offered during 2014 — and for the statements offered by our Commissioners and staff.
Workshops and Public Forums
Hosting workshops on emerging business practices and technologies is another example of how the Commission advances its competition and consumer protection missions. The FTC convenes fellow regulators and enforcement partners, as well as industry representatives, consumer advocates, and academics for lively, informative, and often groundbreaking discussions of the policy,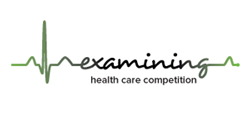 enforcement, and outreach challenges posed by current issues. The Commission held a number of workshops to explore health care competition issues. The "Examining Health Care Competition" series included a March 2014 workshop on a variety of activities and trends in the health care industry, as well as a February 2015 workshop (co-sponsored with the U.S. Department of Justice Antitrust Division) to study recent developments related to health care provider organization and payment models. In February 2014, the Commission held a workshop to explore competition issues involving biologic medicines and follow-on biologics. Another workshop held jointly with the Antitrust Division, in June 2014, explored the economics and legal policy implications of conditional pricing practices such as loyalty and bundled pricing.
The agency also hosted a series of consumer protection events dealing with a variety of technology-related issues, including Big Data, consumer health data, alternative scoring products, and mobile device tracking. In addition, as part of its Every Community initiative, the FTC hosted an event to explore how Fraud Affects Every Community and another about Debt Collection and the Latino Community.
Reports
Commission and staff reports continue to shed light on several important topics. In 2014, the agency issued a Data Broker Report recommending that Congress consider legislation to make data broker practices more visible to consumers and to provide greater control over the personal information collected and shared by data brokers. FTC staff issued a Report on Mobile Shopping Apps, which found that many mobile shopping apps do not provide consumers with important information, such as how the apps manage payment-related disputes or handle consumer data, prior to download.
Every Community Initiative and Legal Services Collaboration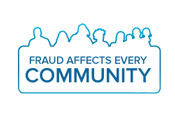 Last year, the FTC launched the Every Community Initiative to expand our efforts to combat fraud in all communities, including older adults, servicemembers and veterans, low-income communities, African-Americans, Latinos, Asians, and Native Americans. This Initiative and our Legal Services Collaboration program enable us to reach communities throughout the nation to learn about the consumer protection problems affecting them. As part of these efforts, the FTC hosted a workshop titled Fraud Affects Every Community focusing on how fraud affects diverse populations, and conducted Common Ground Conferences in seven different cities bringing together law enforcement, community groups, legal services providers, advocates, and others to focus on how we can better collaborate to protect consumers. These partnerships have also enabled us to provide information to a variety of organizations who, in turn, help alert local communities about scams. This work has also informed our law enforcement work priorities and the development of consumer education.
International Engagement
The FTC promotes sound approaches to issues of mutual international interest by building relationships with counterpart agencies around the world on competition and consumer protection issues.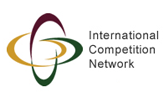 The FTC continues to lead efforts to promote convergence toward sound and effective antitrust enforcement internationally. The FTC co-leads the ICN's Agency Effectiveness Working Group and its Investigative Process Project, which we expect to result in the ICN's adoption of guidance on issues such as transparency, meaningful engagement with parties, and confidentiality in antitrust investigations. The FTC was a key drafter of recent revisions to the Organization for Economic Cooperation and Development (OECD) Recommendation on international cooperation in competition investigations. Last year, we coordinated with antitrust agencies in 37 investigations, including in transactions such as Medtronic's acquisition of Covidien, in which we worked with antitrust agencies in Canada, China, the European Union, Japan, and Mexico to reach consistent results. We also continue to foster cooperation with our counterparts in other countries and this year, as an example, signed an agreement with the Colombian competition agency that provides a cooperation framework. To foster convergence with counterparts, we held bilateral antitrust consultations with the Japan Fair Trade Commission and the Korea Fair Trade Commission, and we remain engaged with key partners in Canada and Europe.
The FTC participated in the U.S.-China Joint Committee on Commerce and Trade and Strategic and Economic Dialogue teams that recently negotiated commitments with China, including with regard to procedural fairness in anti-monopoly law proceedings. We also play an active role in the Trans-Pacific Partnership and Transatlantic Trade and Investment Partnership negotiations.
The FTC has continued its robust technical assistance program in which it shares the agency's experience with competition and consumer protection agencies around the world, conducting 42 programs in 28 countries during 2014. Our International Fellows Program brought seven fellows to the FTC from five competition and one consumer protection agencies to better understand the FTC's approach to antitrust and consumer protection enforcement.
The FTC continues to develop international enforcement cooperation to combat cross-border consumer fraud using its statutory authority under the US SAFE WEB Act and complementary tools. For example, the FTC successfully sought the assistance of a U.S. federal district court to obtain evidence from a U.S. firm for use in a major deceptive practices enforcement action by the Canadian Competition Bureau. The FTC continued to work closely with Canadian law enforcement agencies to shut down cross-border telemarketing fraud and business directory scams. The agency continues to lead the International Consumer Protection and Enforcement Network's Enforcement Steering Group, which conducted a cross-border sweep on children's apps and online games. The FTC expanded its international complaints report to include worldwide data by region, and is working to share this information with foreign law enforcement counterparts.
The FTC played a significant role in the OECD's development of "best practices" policy guidance issued in 2014 on consumer protection for mobile and online payments and on consumer protection involving intangible digital content products. The agency also advanced an update of the OECD's 1999 Guidelines on Consumer Protection in Electronic Commerce.
The FTC continues to advocate for global interoperability and strong privacy enforcement. The agency entered into a memorandum of understanding with the U.K. Information Commissioner's Office. In collaboration with the Department of Commerce, the FTC negotiated with the European Commission to improve the U.S.-EU Safe Harbor Framework. The FTC has also advocated for increased privacy enforcement cooperation in international organizations such as the OECD; the Asia Pacific Economic Cooperation forum, where it serves as an administrator of its 26-member Cross-border Privacy Enforcement Arrangement; the International Conference of Data Protection and Privacy Commissioners; and the Asia Pacific Privacy Authorities forum. The FTC also participated in several initiatives, including a sweep on app privacy practices, of the Global Privacy Enforcement Network, which now includes privacy authorities from over 50 countries.