The Commission functions primarily as a law enforcement agency. We undertake both court and administrative actions to enhance competition and ensure that consumers are treated fairly.
Introduction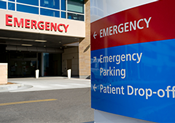 The Commission obtained several important competition decisions in 2014, most notably two victories involving contested health care mergers. In the first favorable appellate ruling in a hospital merger enforcement action in nearly three decades, the Sixth Circuit upheld the Commission's order in ProMedica Health System v. FTC, finding that ProMedica's acquisition of rival St. Luke's Hospital violated the antitrust laws and would lead to higher prices for patients living near Toledo. According to the Court of Appeals, "[t]he Commission's analysis of this merger was comprehensive, carefully reasoned, and supported by substantial evidence."
In 2014, on the consumer protection side, the Commission obtained seven victories at the appellate level on important issues, including individual liability, contempt damages, advice of counsel defense, net impression, common enterprise, and the scope of asset freezes. The FTC also won seven litigated decisions in district court cases, which involved a range of topics including dietary supplements, business opportunities, Do Not Call violations, and deceptive online payday lending.
Here are the highlights of this year's law enforcement, which impact important sectors of the U.S. economy, such as health care and technology, and demonstrate the agency's commitment to stopping fraud and enforcing its orders.
Health Care
The Commission promotes competition among health care providers to encourage cost-containment, excellence, and innovation. Using enforcement as its primary tool, the Commission works to prevent anticompetitive mergers and conduct that might diminish competition in health care markets.
One key enforcement effort is to prevent mergers that would give health care providers leverage to raise rates charged to health care plans for vital services. The Commission obtained a significant victory for consumers when the Ninth Circuit upheld a lower court ruling that the combination of the two largest providers of adult primary care physician services in the Nampa, Idaho area would substantially reduce competition. After an 18-day trial, the court found that the St. Luke's Hospital/Saltzer Group merger had increased St. Luke's ability to demand higher reimbursement rates for its affiliated doctors from commercial health plans in violation of the antitrust laws. In similar matters this year, the Commission required divestitures to preserve competition in a merger involving two hospital chains and another involving surgery centers.
The Commission reviews pharmaceutical mergers with an eye to preserving competition for everyday generic medications as well as emerging treatments. This year saw a significant uptick in pharmaceutical mergers, and the Commission announced settlements in seven mergers involving pharmaceutical products, from branded nicotine patches and generic eye drops to over-the-counter motion sickness medications. Two other actions in related markets required divestitures to preserve competition for balloon catheters and canine heartworm medicines.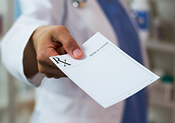 The Commission also continues to challenge anticompetitive reverse payment patent settlements between branded and generic pharmaceutical mergers. After a favorable ruling from the Supreme Court in FTC v. Actavis, which cleared the way for antitrust review of potentially anticompetitive patent settlement agreements, the Commission will proceed to trial in its case against the maker of the drug AndroGel and two generic drug manufacturers. In September, the Commission brought a new federal action involving AndroGel, alleging that pharmaceutical company AbbVie and its partner Besins Healthcare engaged in anticompetitive tactics, including sham litigation, to delay introduction of lower-priced versions of the blockbuster drug. The facts here illustrate the evolving tactics used by branded firms that do not involve the payment of cash in exchange for the generic's agreement to delay. A third pay-for-delay case involving the drug Provigil is also pending in federal court.
On the consumer protection side, the Commission continues to focus on misleading health claims. The agency challenged Gerber's claims that feeding its Good Start Gentle formula to infants with a family history of allergies prevents or reduces the risk that they will develop allergies. The FTC also alleged that Gerber falsely advertised that these health claims were FDA-approved. In addition, i-Health, Inc. and Martek Biosciences Corporation settled charges stemming from claims that BrainStrong Adult was clinically proven to improve adult memory and prevent cognitive decline. According to the FTC's complaint, the study referenced in the ads was not designed to test cognitive decline, and people who took BrainStrong Adult did not show meaningful improvement on memory tests compared to people who took a placebo.
The FTC also continues to challenge claims rooted in the latest "miracle" products. A Canadian marketer agreed to pay $500,000 to settle charges that it deceived consumers with bogus claims that its Double Shot pills would cause rapid, substantial, and permanent weight loss, without diet or exercise (making several claims included in Gut Check, the FTC's guide for media to spot false weight loss claims). The Commission also challenged unsubstantiated claims about the weight loss potential of green coffee beans. The agency charged NPB Advertising, Inc. and others with making bogus weight loss claims and using fake news sites to market a dietary supplement called Pure Green Coffee when no clinical study showed that the product causes quick or substantial weight loss. Applied Food Sciences, Inc. agreed to pay $3.5 million to settle charges that it used the results of a flawed study to make baseless weight-loss claims about its green coffee bean extract to retailers, who repeated those claims when marketing dietary supplements and other products.
Technology
Promoting competition in technology sectors can be especially important to ensure that technological advances continue to drive growth in the economy, creating jobs and introducing more efficient products and processes into the marketplace. For instance, to preserve competition in the growing market for rooftop aerial measurement services, the Commission authorized staff to block Verisk Analytics, Inc.'s proposed $650 million acquisition of EagleView Technology Corporation. The Commission alleged that the proposed transaction would likely result in a virtual monopoly in the U.S. market for rooftop aerial measurement products used by the insurance industry to estimate repair costs for property damage claims. Until 2008—when EagleView first offered its roof reports using proprietary software to analyze aerial images—insurance adjusters climbed roofs to measure the perimeter, slope, and other dimensions by hand. Today, insurance carriers use rooftop aerial measurement products for several reasons, including because they are safer, faster, and more accurate than traditional manual measurement. The parties abandoned the proposed merger.
The Commission also issued a complaint and order designed to preserve competition after the merger of CoreLogic and DataQuick, two of only three firms that license national assessor and recorder bulk data. Before the merger, the companies competed to provide data about individual real estate properties maintained by county assessor and recorder offices to a variety of customers, from financial firms who use the data for risk and fraud analysis to internet start-ups who create consumer-oriented real estate web sites. The settlement requires the companies to license a new competitor and provide all it needs to quickly and effectively compete in the market.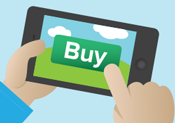 On the consumer protection front, the Commission brought several actions in the mobile arena involving in-app charges, privacy and data security, cramming, and data throttling. For starters, the FTC challenged the billing practices of three major players in the mobile application market—Apple Inc., Google Inc., and Amazon.com, Inc.. The FTC alleged that the companies billed parents without their consent for items kids bought in mobile apps. The companies either failed to require a password for in-app purchases or failed to alert parents that entering a password opened a significant window of time where kids could rack up charges. Apple and Google agreed to change their billing practices and pay at least $32.5 million and $19 million, respectively, to consumers. The FTC's case against Amazon is in litigation.
The agency has also been actively monitoring the mobile marketplace to safeguard data privacy and security. For instance, Fandango, LLC and Credit Karma, Inc. settled charges that they misrepresented the security of their mobile apps and put the sensitive personal information of millions of people at risk. Despite their security promises, these companies allegedly failed to take reasonable steps to secure their mobile apps, leaving people's sensitive personal information vulnerable to attackers who could intercept any of the information the apps sent or received. In addition, Snapchat settled charges that it deceived its users when it touted an app's ability to send "snaps" that would "disappear forever" after a set time. Moreover, the company's failure to secure its Find Friends feature led to a breach that enabled attackers to access usernames and phone numbers for millions of users. The settlement prohibits future misrepresentations and requires the implementation of a comprehensive privacy program. Finally, the FTC charged online review site Yelp Inc., and mobile app developer TinyCo, Inc., with improperly collecting children's information in violation of the Children's Online Privacy Protection Act (COPPA) Rule. The FTC alleged that Yelp failed to implement a functional age-screen in its apps, which allowed children under 13 to register for the service, despite having an age-screen mechanism on its website. The Commission also alleged that many of TinyCo's apps, which used themes appealing to children, brightly colored animated characters, and simple language, were in fact directed at children under 13; TinyCo therefore was required to comply with the COPPA Rule when collecting children's information, such as email addresses. To resolve the Commission's allegations, Yelp paid $450,000 and TinyCo paid $300,000 in civil penalties.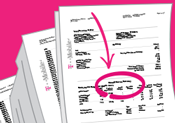 The Commission continues to prosecute crammers—third parties that place unwanted charges on consumers' phone bills—and this past year focused its attention on the role played by mobile carriers. AT&T Mobility, LLC and T-Mobile USA, Inc. agreed to pay $80 million and at least $90 million, respectively, to settle claims that they charged customers hundreds of millions of dollars for third-party subscriptions (such as ringtones and text messages) and pocketed a significant percentage of the charges.
The FTC also charged AT&T Mobility, LLC with misleading millions of its mobile customers by charging them for "unlimited" data plans while reducing—or "throttling"—their data speeds if they exceeded a certain data cap in a billing cycle. AT&T's practices made it difficult for customers to use their mobile devices for common tasks like browsing the web, using GPS, or streaming videos. The Commission alleged that AT&T did not provide truly unlimited data as it claimed, and did not make it clear that data speeds would be reduced.
Consumer Products and Services
The Commission works to preserve competition for purchases consumers make every day, from groceries and propane gas tanks to skating lessons and class rings. For instance, in BiLo-Delhaize, the Commission required divestitures in 11 cities in Florida, Georgia, and South Carolina to preserve supermarket competition for shoppers in those towns. Two makers of class rings and memorabilia abandoned their proposed merger after the Commission authorized staff to seek to block the deal in federal court over concerns that the transaction would result in higher prices.
The Commission took action against the leading suppliers of propane exchange tanks, charging that AmeriGas and Blue Rhino worked together to force Walmart to accept a reduction in the fill level in propane exchange tanks. The Commission alleged that in 2008, Blue Rhino and AmeriGas each decided to implement a price increase by reducing the amount of propane in their exchange tanks from 17 pounds to 15 pounds, without a corresponding reduction in the wholesale price. When Walmart resisted, the two companies colluded by secretly agreeing to maintain a united front in order to push Walmart to accept the fill reduction. The companies settled the charges, agreeing not to work with competitors to modify fill levels or otherwise fix the prices of exchange tanks.
The Commission is also concerned about anticompetitive conduct that would likely lead to higher prices or lower quality for consumers who rely on professional services. The Commission challenges the rules and practices of trade associations that unreasonably limit competition among their members without a legitimate business reason. For instance, the FTC charged that the code of ethics of the Professional Skaters Association broadly banned members from soliciting other members' students, and thereby deprived consumers of the benefits of competition among the 6,400 ice skating teachers and coaches who are members. The Commission settled similar charges against the National Association of Teachers of Singing.
The Commission also works to stop deceptive or unfair marketing claims to ensure that consumers can make well-informed purchasing decisions. For instance, the FTC charged Down to Earth Designs, Inc. with making deceptive claims that its gDiapers diaper system is biodegradable, and alleged that N.E.W. Plastics Corp., American Plastic Lumber, Inc., and Engineered Plastic Systems, LLC misrepresented the recycled content and/or recyclability of their lumber products.
In addition, ADT LLC, a home security company, settled charges that it presented experts in child safety, home security, and technology as independent reviewers when in reality they were paid endorsers. The FTC alleged that ADT failed to disclose that it paid these experts more than $300,000 to demonstrate and promote its security systems on television and radio shows across the country.
The agency also took action against 14 companies—representing a cross-section of industries, including retail, professional sports, laboratory science, and debt collection—for falsely claiming to participate in the international privacy framework known as the U.S.–EU Safe Harbor. The companies handle a variety of consumer information, including sensitive data about health and employment. The settlements prohibit the companies from misrepresenting the extent to which they participate in any privacy or data security program sponsored by the government or any other self-regulatory or standard-setting organization.
Instant Checkmate, Inc. and InfoTrack Information Services, Inc. settled charges that they violated the Fair Credit Reporting Act by providing reports about consumers to users, such as prospective employers and landlords, without taking reasonable steps to make sure that they were accurate, or without making sure their users had a permissible reason to have them.
Stopping Fraud
The FTC works to fight fraud that occurs in Every Community, and has stopped scams targeting older adults, Spanish speakers, and lower income consumers, among others. For instance, in Sun Bright Ventures, LLC, the FTC took action to stop a telemarketing scheme that tricked older adults into divulging their personal information by claiming to be part of Medicare, and then used the information to debit consumers' bank accounts. The FTC also stopped Hispanic Global Way Corporation, an operation that charged Spanish-speaking consumers for unordered or defective products and then made it practically impossible for them to obtain refunds.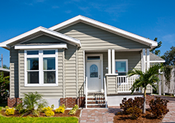 As part of Operation Mis-Modification, a joint federal and state enforcement sweep, the agency charged six companies with taking hundreds, and even thousands, of dollars for mortgage modifications, and then leaving homeowners worse off. Consumer Portfolio Services, Inc., a national subprime auto lender, agreed to pay more than $5.5 million in redress and civil penalties to settle charges that it used illegal tactics to service and collect consumers' loans, including collecting money consumers did not owe, harassing consumers, and disclosing debts to friends, family, and employers. In addition, the FTC stopped CWB Services, LLC, an online payday lending scheme that bilked people out of tens of millions of dollars by trapping them into loans they never authorized and then used the supposed "loans" as a pretext to take money from their bank accounts.
The agency also continued its efforts to prevent business opportunity fraud. Fortune Hi-Tech Marketing settled allegations that it operated an illegal pyramid scheme disguised as a multilevel marketing program and agreed to refund at least $7.7 million to consumers who lost money. The defendants operating The Tax Club, Inc. agreed to surrender assets valued at more than $15 million to resolve allegations that they misled consumers trying to start their own business. In the case against The Zaken Group, a federal court ordered the company and its president to pay more than $25 million in refunds to consumers who were conned with bogus claims that they could earn substantial income working at home. In granting summary judgment, the court found that more than 99.8 percent of the 110,000 consumers affected by the scheme earned no money.
The Commission also prosecutes tech support schemes, in which scam artists masquerade as major computer companies, trick consumers into believing their computers are riddled with malware, and then charge consumers to "fix" them. A federal court ordered the operators of several international tech support scams to pay more than $5.1 million. In other actions, federal courts shut down a New York-based scheme that made more than $2.5 million and two massive telemarketing schemes that conned thousands of people out of more than $120 million.
We have also continued our efforts to stop illegal telemarketing calls. For instance, the FTC permanently shut down Worldwide Info Services, Inc., a scheme that bilked older people by using pre-recorded robocalls to sell them supposedly "free" medical alert systems. In addition, a home security company, Versatile Marketing Solutions, settled allegations that it illegally called millions of people on the National Do Not Call Registry to pitch home security systems. Versatile bought phone numbers from lead generators who claimed that consumers had given the company permission to contact them, but in reality used illegal means, such as robocalls and fake surveys, to compile their lists. The FTC alleged that Versatile ignored warning signs that the lead generators were engaged in illegal telemarketing practices.
Enforcing Orders
The Commission continues to pursue an aggressive order enforcement program to complement its federal court consumer fraud program, including civil contempt actions, and the criminal liaison program. The agency also actively pursues collection proceedings to obtain payment of judgments it obtains.
At the FTC's request, a U.S. district court held Byron Wolf and Roy Eliasson in contempt, requiring them to pay $14.75 million. The defendants violated a December 2008 court order that barred them from making misrepresentations and billing consumers without authorization. ICON Health and Fitness, Inc. and its related entities agreed to pay $3 million in civil penalties to settle FTC charges that the companies violated a 1997 Commission order by advertising that using their exercise equipment for just three minutes a day would result in significant weight loss.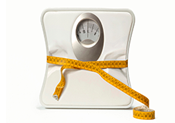 In May 2014, the agency obtained a contempt order against Hi-Tech Pharmaceuticals, Inc. A federal court ordered the defendants to pay more than $40 million for violating a 2008 court order related to the sale of three weight-loss and health-related dietary supplements. The defendants continued to market their products with unsubstantiated claims such as "rapid fat loss," "fat burner," "thermogenic," and "curbs the appetite." In September 2014, the court held the defendants in contempt of the May 2014 order's requirement to recall several products. The court ordered the defendants to be jailed for more than two months until they completed the recall.
When civil enforcement mechanisms are not enough, the FTC calls its criminal law partners. Our Criminal Liaison Unit (CLU) works with criminal authorities to stop consumer fraud in its tracks. CLU provides evidence and information that builds strong criminal fraud cases and assists in the trial and conviction of FTC defendants and their associates. In 2014, prosecutors relied on FTC information and support to charge 165 criminal defendants and secure dozens of convictions with sentences averaging almost 7 years. Notably, one-third of these defendants received sentences of 10 years or more for their participation in consumer frauds that included international lottery, business opportunity, advance fee loan, and credit card scams. For example, Pasquale Pappalardo, a defendant in the FTC's Timeshare Mega Media case, is now serving a 20-year sentence for pretending to have buyers lined up for consumers' timeshare properties and then tricking them into paying hundreds or thousands of dollars in upfront fees.    
In 2014, the Commission collected the entirety of two large outstanding judgments: a $21 million judgment against Lights of America; and the remainder of a $15.9 million judgment against National Urological Group. Additionally, the FTC's Bankruptcy Unit handled 12 cases in 2014, preserving more than $33 million in judgments from discharge in bankruptcy. The Commission also intervened in the bankruptcy proceedings of an education technology company, ConnectEdu, to raise concerns about the proposed sale of the company's assets, which included information collected from high school and college students. ConnectEdu's privacy policy promised that, prior to any sale of the company, consumers would be notified and have the ability to delete their personally identifiable data. The Commission noted that the terms of sale of the company did not provide consumers this notice and choice, and could potentially run afoul of both the FTC Act and the Bankruptcy Code. The bankruptcy court agreed, and ordered the seller and purchasers to provide consumers with notice and the opportunity to opt out of having their personal data transferred.