The Commission believes that enforcement coupled with education is the most effective formula to promote competition and protect consumers. As a result, the FTC seeks to alert businesses of every size about compliance standards, and to alert consumers about the typical signs of fraud and deceptive business practices. Most campaigns relate to our enforcement actions; others deal with issues like identity theft, emerging technologies, and online safety and security. Our outreach efforts combine the use of the media, the web, and thousands of interested intermediaries to disseminate important information.
Introduction
In 2014, the agency published 55 blog posts through its Competition Matters blog, its first blog dedicated to competition topics which has over 5,000 subscribers in the first year. Popular topics included HSR filing tips, "Running time," offering guidance on the option to pull and refile a merger filing, and "Who decides how consumers should shop?," a discussion of new opportunities for both businesses and consumers made possible by smartphone technology. The Bureau of Consumer Protection published 148 blog posts for business people and attorneys, and 261 blog posts for consumers. Posts about mobile cramming, ransom malware, advertising disclosures, fake IRS collectors, and tech support scams were among the most popular. More than 40,000 people subscribe to business blog updates, and almost 84,000 subscribe to the English and Spanish consumer blogs. A sample of this year's consumer outreach campaigns are described below.
Tax Identity Theft Awareness Week
Identity theft has been the top consumer complaint to the FTC for 15 consecutive years, and complaints about tax identity theft are a growing share of those complaints. In 2014, the FTC sponsored a Tax Identity Theft Awareness Week including, hosting a webinar, bilingual Twitter chats, and 16 Tax Identity Theft Awareness Week events across the country to raise awareness about tax identity theft and give people tips about how to respond to it. The FTC's Tax Identity Theft Awareness Week website provided material for regional events held in the 10 states with the highest reported rates of identity theft.
Pass It On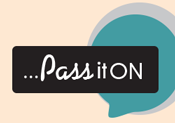 The bilingual Pass It On campaign ("Pásalo" in Spanish), tailored to people age 65+, provides information about fraud and encourages readers to share the information with a friend. The campaign includes an engaging video, and a variety of print and online materials in English and Spanish that address common frauds like identity theft and imposter frauds. Materials build on—or refresh— readers' knowledge by briefly summarizing how certain scams work and what they can do in response. People ordered more than 1 million pieces of campaign material in 2014.
Fotonovelas
In 2014, the FTC published three fotonovelas for people who have limited literacy in their native Spanish. These publications support the FTC's mission of helping to prevent fraud in every community. They are designed for, and distributed to, people who may not know about or have access to the extensive print, audio, and video information the FTC has in Spanish at consumidor.ftc.gov and in easy-to-use Spanish at consumidor.gov. In 2014, we distributed more than 155,000 copies of the three publications to 5,000 consumer, aging, legal service, and community based organizations nationwide. The three topics include Impostores del gobierno (Government Imposters), Estafa de Ingresos (Income Scams), and Cobradores de Deuda (Debt Collectors).
Military Outreach
The FTC developed and manages the Military Consumer campaign with the Department of Defense, the Consumer Financial Protection Bureau, and Military Saves. The campaign aims to empower servicemembers, veterans, and their families with resources to avoid scams, protect their personal information, and make wise buys. Military Consumer Protection Day 2014 recruited 49 partner agencies/organizations to participate in press and social media outreach and a few events at installations. The campaign website—Military.ncpw.gov—has issued more than 80 blog posts since January 2014. The FTC is a member of Department of Defense's Financial Readiness Roundtable.