By: Lesley Fair | Jul 5, 2016 10:47AM
Recently, the FTC sent hundreds of thousands of refund checks to people who bought the book The Weight Loss Cure "They" Don't Want You to Know About by pitchman Kevin Trudeau. Court decisions have established there wasn't much truth in Mr. Trudeau's advertising claims, but the story behind the law enforcement actions underscores one fundamental truth: the FTC's commitment to effective order enforcement.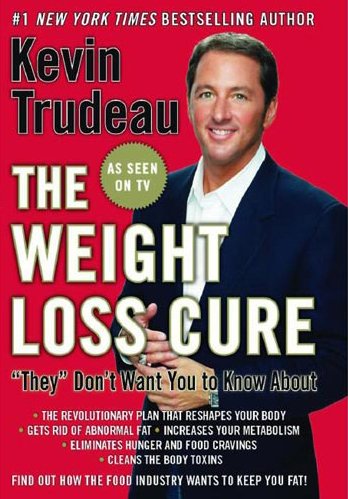 Kevin Trudeau is no stranger to the FTC. He settled a case in 1998 for his role in promoting products via infomercial, including an addiction treatment method advertised to "work virtually 100 percent of the time" and a "hair farming system."
Then came his involvement in the marketing of Coral Calcium Supreme, deceptively advertised to cure cancer and other serious diseases. That led to a 2004 order that, among other things, banned him for life from the infomercial industry. But he parlayed a narrow exception into his next misleading promotion, the Weight Loss Cure book.
Trudeau touted it as an easy eat-what-you-want plan, but once people bought the book, they learned the truth. It required near-starvation dieting and daily injections of prescription drugs. In 2009, a federal judge ordered Trudeau to repay consumers millions of dollars for violating the 2004 order.
Trudeau continued to spend lavishly on living-the-high-life luxuries, and yet claimed to be too broke to pay the required refunds. The FTC wasn't buying it and went back to court to untangle the web Trudeau had created to hide his assets. The trial judge didn't buy it either and at one point jailed Trudeau for refusing to disclose the whereabouts of money that rightfully belonged to defrauded consumers. Ultimately, a court-appointed receiver unearthed millions of dollars Trudeau had hidden – and the search continues for more money he squirreled away.
The checks we sent reflect partial refunds, but it's important to cash or deposit them within 60 days. People who cash or deposit that check may get a second check if more money become available. Visit our Trudeau refund page for information. (Looking for details about other FTC cases that led to money back for consumers? Bookmark the FTC's general refunds page for information consumers need to confirm that a check from an FTC case is legit.)
So what's Mr. Trudeau doing now? 10 years in a federal prison. A federal appellate court upheld a jury verdict finding him in criminal contempt. "Based on the size of Trudeau's fraud and the flagrant and repetitive nature of his contumacious conduct," the court also rejected Trudeau's challenge to the prison sentence.
What's the one truth advertisers should take from the Trudeau story? That the heart and soul of the FTC's mission is effective order enforcement. In most cases, people and companies under order implement in-house changes to prevent a repeat performance. But for those who don't, the FTC will take the steps necessary to protect consumers from recidivists. And as the Trudeau case suggests, we're in it for the long haul.