The Federal Trade Commission is sending full refunds—totaling more than $12 million—to individuals who lost money to a company called I Works, which operated deceptive "trial" memberships and bogus government-grant and money-making schemes in 2010.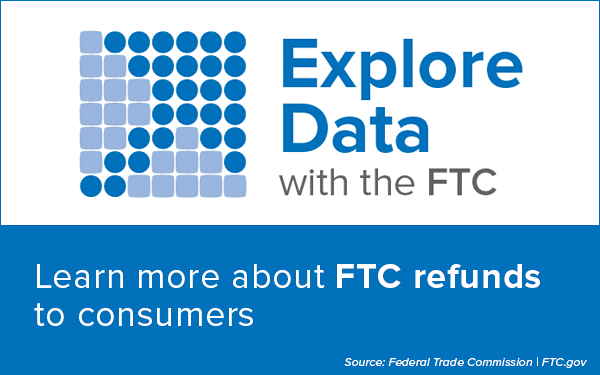 Utah-based I Works ran numerous online marketing campaigns, which falsely advertised that federal grants for personal needs were generally available to consumers, and that people who used I Works' money-making product were likely to earn substantial income. The company unlawfully enrolled consumers in membership programs without disclosing, or without disclosing clearly, that it would charge their accounts on a recurring basis until consumers canceled.
I Works asked consumers to provide their credit or debit card information purportedly to pay a nominal shipping and handling or processing fee, such as $1.99. But when consumers provided that information, I Works routinely charged them a one-time fee of up to $129.95 followed by monthly recurring fees of up to $59.95 for the advertised "free" offers, and other monthly fees for programs that I Works failed to disclose to the consumers.
The FTC is providing 147,333 full refunds, averaging about $86 each, to victims of the I Works scheme. Most recipients will get their refunds via check, and they should deposit or cash their checks within 60 days. Recipients with mailing addresses outside the U.S. will receive their refunds via PayPal.
The FTC never requires people to pay money or provide account information to cash a refund check. If recipients have questions about the refunds, they should contact the FTC's refund administrator, JND Legal Administration, at 888-304-0228.
The FTC's new interactive dashboards for refund data provide a state-by-state breakdown of FTC refunds. In 2019, FTC actions led to more than $232 million in refunds to consumers across the country.
The Federal Trade Commission works to promote competition, and protect and educate consumers. You can learn more about consumer topics and file a consumer complaint online or by calling 1-877-FTC-HELP (382-4357). Like the FTC on Facebook, follow us on Twitter, read our blogs, and subscribe to press releases for the latest FTC news and resources.
Contact Information
CONTACT FOR CONSUMERS:
Refund Administrator
JND Legal Administration
888-304-0228
CONTACT FOR NEWS MEDIA:
Jay Mayfield
Office of Public Affairs
202-326-2656