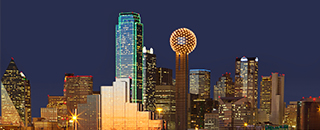 Dama J. Brown, Director
The Southwest Region serves the residents of the following states:
Arkansas, Louisiana, New Mexico, Oklahoma, and Texas.
The address is:
Southwest Region
Federal Trade Commission
1999 Bryan Street, Suite 2150
Dallas TX 75201-6808
For Consumer Complaints contact the Consumer Response Center:
By phone: toll free 877-FTC-HELP (382-4357); 9:00 am to 8:00 pm Eastern Time, Monday through Friday;

 

By mail: Consumer Response Center, Federal Trade Commission, 600 Pennsylvania Ave, NW, Washington, DC 20580; or through the Internet, using the online complaint form.