Consumer complaints to the Federal Trade Commission related to the coronavirus (also known as COVID-19) have surged in recent weeks.
Since the beginning of the year, the FTC has received more than 7,800 coronavirus-related reports from consumers, double what they were about a week ago.
The top categories of coronavirus-related fraud complaints include travel and vacation related reports about cancellations and refunds, reports about problems with online shopping, mobile texting scams, and government and business imposter scams. In fraud complaints that mentioned the coronavirus, consumers reported losing a total of $4.77 million, with a reported median loss of $598.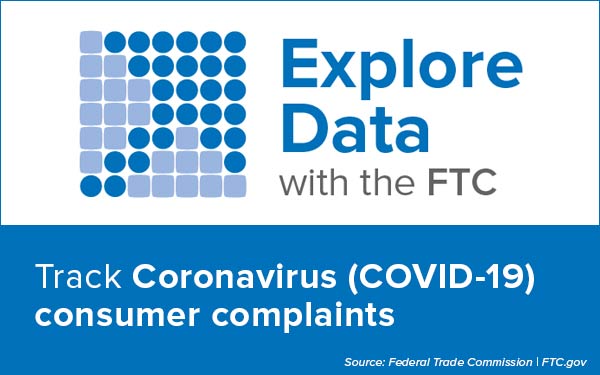 The FTC will release numbers regularly on its Explore Data web page detailing coronavirus-related complaints from consumers. Visit https://www.ftc.gov/coronavirus/ftc-in-action for more information about the types of coronavirus-related scams we are hearing about, tips on how to avoid them, and other information about what the FTC is doing to protect consumers.
The FTC urges those who have encountered any type of fraud—including fraud related to the ongoing coronavirus crisis—to report it via FTC.gov/complaint.