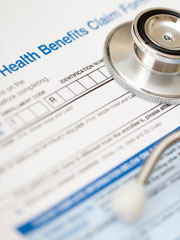 The Commission works to prevent anticompetitive mergers and conduct that might undermine competition in health care markets. Many recent FTC merger enforcement actions involved companies that provide health care services, from dialysis clinics to testing labs. In particular, the FTC has redoubled its efforts to prevent hospital mergers that may leave insufficient local options for in-patient services, challenging three such mergers in federal court in the past year.
The agency also combats anticompetitive conduct by health care providers that may raise costs or reduce options for patients. For instance, the Commission found that the North Carolina State Board of Dental Examiners illegally sought to prevent non-dentists from providing teeth whitening services.
On the policy front, when asked, the Commission commented on the competitive implications of state proposals that may impose burdens on health care providers without generating offsetting benefits to patients in terms of access or cost. In addition, the FTC worked with the DOJ and other agencies — most notably the Centers for Medicare and Medicaid Services — to develop a Joint Statement of Antitrust Enforcement Policy for Accountable Care Organizations. The Statement makes clear that the antitrust laws are not a barrier to bona fide collaboration, while at the same time ensuring that any benefits from increased collaboration will not be lost to anticompetitive conduct.
Enforcement Highlights