The Federal Trade Commission is sending payments totaling more than $2.9 million to 20,402 people who paid thousands of dollars for Warrior Trading's investment programs. The company made misleading and unrealistic claims to sell a day trading "system" that failed to pay off for most customers.
The FTC will begin sending payments today by check and PayPal. Consumers who get a check should cash it within 90 days. Consumers who get a PayPal payment should accept it within 30 days. Recipients who have questions about their payment should call the refund administrator, JND Legal Administration, at 844-633-0694. The Commission never requires people to pay money or provide account information to get a payment.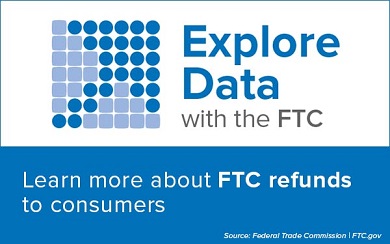 The FTC sued Warrior Trading and its CEO and founder, Ross Cameron, in April 2022, alleging that the company made deceptive earnings claims throughout its sales pitch. Warrior Trading claimed to sell a day trading strategy that would show consumers "how to make a profit in the markets." In its advertisements, Warrior Trading showcased the trading results of Ross Cameron, claiming that his strategies were both "profitable" and "scalable." According to the FTC's complaint, the vast majority of customers actually lost money trading—in some cases thousands of dollars—on top of the thousands they paid Warrior Trading.
The Commission's interactive dashboards for refund data provide a state-by-state breakdown of refunds in FTC cases. In 2021, Commission actions led to more than $472 million in refunds to consumers across the country, but these refunds were the result of cases resolved before the U.S. Supreme Court ruled in 2021 that the Commission lacks authority under Section 13(b) to seek monetary relief in federal court. Because of that ruling, the Commission no longer has its strongest tool to return money to consumers, and it will become harder to provide refunds to consumers harmed by deceptive and unfair conduct. The Commission has urged Congress to restore its ability to get money back for consumers.
Contact Information
Contact for Consumers
Media Contact