The Federal Trade Commission is sending refund checks totaling nearly $2.3 million to people who lost money to credit card debt relief schemes.
In a complaint announced in July 2019, the FTC and the state of Ohio alleged Educare Centre Services, Inc. and Tripletel, Inc. made false and unfounded promises that they would significantly reduce the interest rates on consumers' credit cards, and also promised a 100 percent money-back guarantee if the promised rate reduction failed to materialize or if consumers were otherwise dissatisfied.
In December 2019, the FTC and Ohio amended their complaint and added Voice over Internet Protocol (VoIP) service provider Globex Telecom, Inc. as a defendant. The amended complaint alleged that Globex knowingly provided the Educare scheme with the means to make calls to U.S. consumers, including illegal robocalls, to market Educare's phony credit card interest rate reduction services.
The FTC and Ohio filed a separate complaint in 2019 that alleged that Madera Merchant Services and B&P Enterprises generated and processed remotely created payment orders or checks that allowed dishonest merchants to withdraw money from their victims' bank accounts. Madera and B&P Enterprises supported many unscrupulous merchants, including Educare's deceptive telemarketing scheme.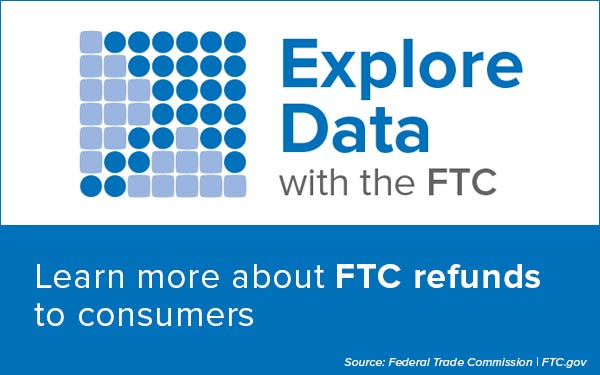 As a result of the settlements reached with these defendants, the FTC is mailing 7,786 refund checks averaging about $293 each.
People who receive checks should deposit or cash them within 90 days, as indicated on the check. Recipients who have questions about their checks can call the refund administrator, JND Legal Administration, at 1-833-916-3597. The FTC never requires people to pay money or provide account information to cash a refund check.
The FTC's interactive dashboards for refund data provide a state-by-state breakdown of FTC refunds. In 2020, FTC actions led to more than $483 million in refunds to consumers across the country, but recently the United States Supreme Court ruled the FTC lacks authority under Section 13(b) to seek monetary relief in federal court going forward. The Commission has urged Congress to restore the FTC's ability to get money back for consumers.
Contact Information
Contact for Consumers
Media Contact