The Federal Trade Commission is mailing checks totaling more than $1 million to individuals targeted by a business opportunity scheme that promised consumers big profits from selling on Amazon.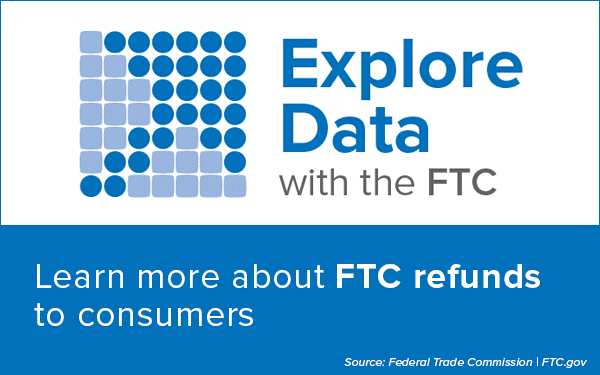 The FTC and the Minnesota Attorney General's Office alleged that Sellers Playbook, Inc. lured consumers into believing that they were likely to earn thousands of dollars a month selling products on Amazon. In marketing their "system" for selling on Amazon, the defendants made false and unsubstantiated claims, such as make "$20,000 a month" and "Potential Net Profit: $1,287,463.38."
The FTC is mailing 350 checks averaging $2,954 each to victims of the scheme who previously filed a complaint with law enforcement. Those who receive checks should deposit or cash their checks within 60 days, as indicated on the check. The FTC never requires people to pay money or provide account information to cash a refund check. If recipients have questions about the refunds, they should contact the FTC's refund administrator, Rust Consulting, at 877-465-1469.
The FTC's new interactive dashboards for refund data provide a state-by-state breakdown of FTC refunds. In 2019, FTC actions led to more than $232 million in refunds to consumers across the country.
The Federal Trade Commission works to promote competition, and protect and educate consumers. You can learn more about consumer topics and file a consumer complaint online or by calling 1-877-FTC-HELP (382-4357). Like the FTC on Facebook, follow us on Twitter, read our blogs, and subscribe to press releases for the latest FTC news and resources.
Contact Information
CONTACT FOR CONSUMERS:
Refund Administrator
Rust Consulting
877-465-1469
CONTACT FOR NEWS MEDIA:
Jay Mayfield
Office of Public Affairs
202-326-2656