A marketer of teas and skincare products has agreed to settle Federal Trade Commission charges that it promoted its products using deceptive health claims and endorsements by well-known social media influencers who did not adequately disclose that they were being paid to promote its products.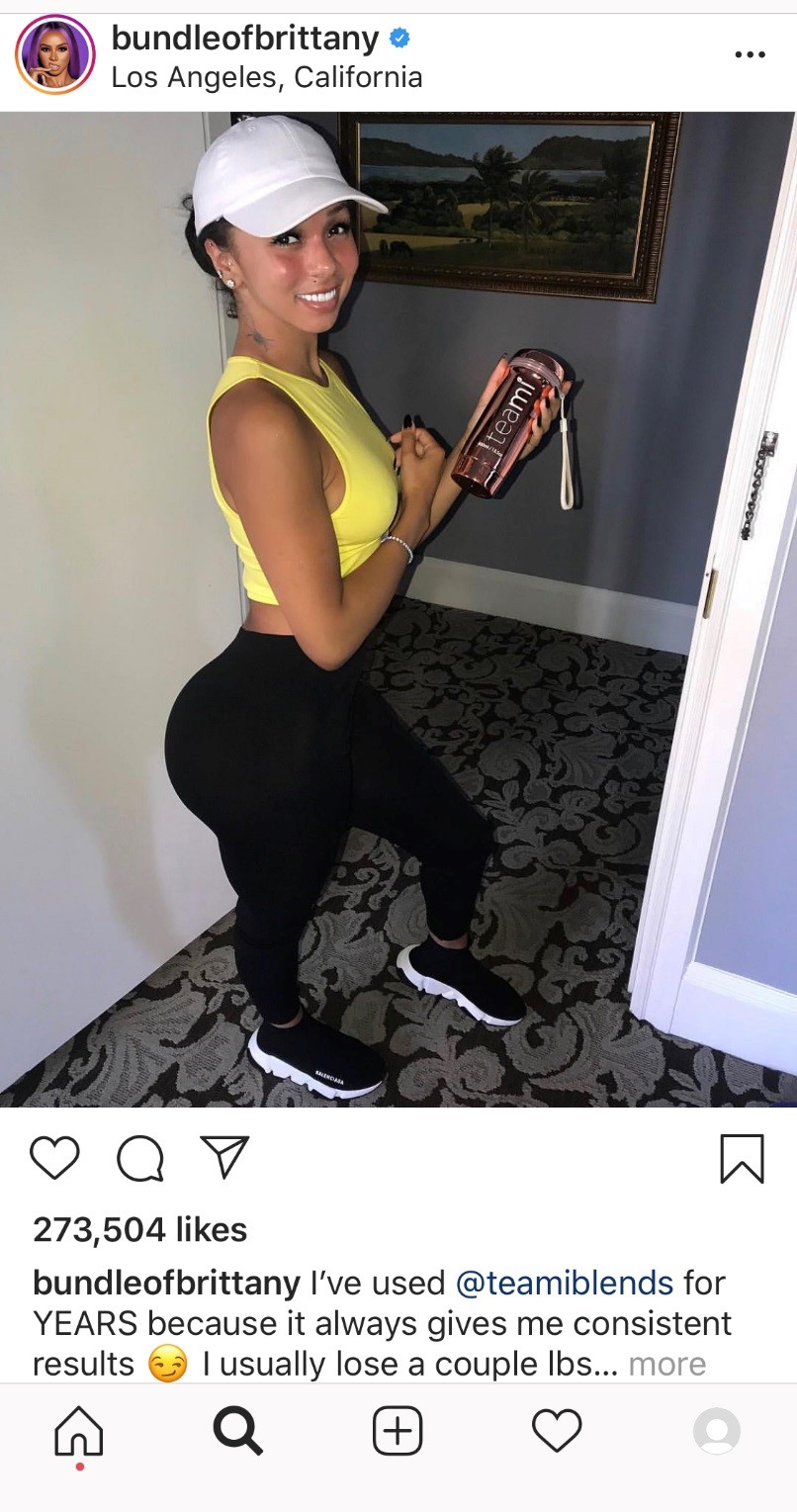 The FTC's complaint alleges that Teami, LLC, and its owners, Adi Halevy and Yogev Malul, claimed without reliable scientific evidence that their Teami 30 Day Detox Pack would help consumers lose weight, and that its other teas fight cancer, clear clogged arteries, decrease migraines, treat and prevent flus, and treat colds.
The complaint also highlights promotional Instagram posts by Cardi B, Katya Elise Henry, Brittany Renner, Adrienne Bailon, Princess Mae, Jordin Sparks, Alexa PenaVega, Leyla Milani-Khoshbin, Jenicka Lopez, and Darnell Nicole. Followers who read those posts could not see a disclosure that the endorsements were paid-for unless they clicked the "more" option.
In addition to taking action against Teami, FTC staff has sent warning letters to the ten influencers alleged in the FTC's complaint to have made inadequate disclosures.
"Social media is full of people peddling so-called detox teas, promising weight loss," said Andrew Smith, Director of the FTC's Bureau of Consumer Protection. "Companies need to back up health claims with credible science and ensure influencers prominently disclose that they're getting paid to promote a product."
The proposed court order settling the FTC's complaint prohibits the defendants from making the types of unsupported weight-loss and health claims cited in the agency's complaint.
According to the FTC's complaint, Teami's deceptive influencer practices continued despite the company receiving a warning letter from FTC staff in April 2018 stating, among other things, that all disclosures on Instagram needed to be viewable without consumers having to click a "more" link.
For advertisements involving influencers or other endorsers, the proposed order requires clear and conspicuous disclosures of any unexpected material connection. It also imposes endorser monitoring requirements.
Finally, the order imposes a $15.2 million judgment—the total sales of the challenged products—which will be suspended upon payment of $1 million, based on the defendants' inability to pay the full judgment.
The Commission vote authorizing the staff to file the complaint and stipulated final order was 5-0. The Commission also voted 5-0 to issue an accompanying statement. The FTC filed the complaint and final order in the U.S. District Court for the Middle District of Florida.
NOTE: The Commission files a complaint when it has "reason to believe" that the named defendants are violating or are about to violate the law and it appears to the Commission that a proceeding is in the public interest. Stipulated final injunctions/orders have the force of law when approved and signed by the District Court judge.
Contact Information
CONTACT FOR CONSUMERS:
Consumer Response Center
877-382-4357
CONTACT FOR NEWS MEDIA:
Jay Mayfield
Office of Public Affairs
202-326-2656
STAFF CONTACTS:
Michael Ostheimer
Bureau of Consumer Protection
202-326-2699
Christine DeLorme
Bureau of Consumer Protection
202-326-2095