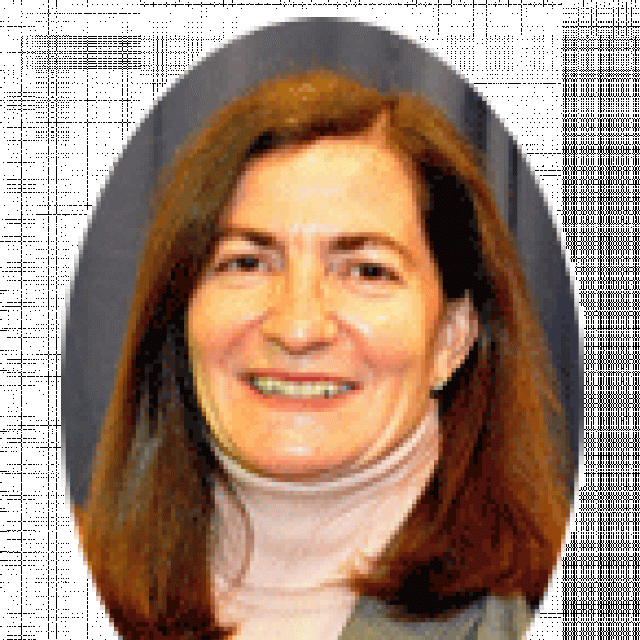 Former Commissioner
Biography
Julie Brill was sworn in as a Commissioner of the Federal Trade Commission on April 6, 2010. Since joining the Commission, Ms. Brill has been working actively on issues of critical importance to today's consumers, including protecting consumers' privacy, encouraging appropriate advertising substantiation, guarding consumers from financial fraud, and maintaining competition in industries involving health care and high-tech.
Commissioner Brill has been named "the Commission's most important voice on Internet privacy and data security issues", a "key player in U.S. and global regulations", "one of the top minds in online privacy", one of the top four U.S. government players "leading the data privacy debate", "one of the top 50 influencers on big data", and a "game-changer". In 2014, she received the Privacy Leader of the Year Award from the International Association of Privacy Professionals. 
Commissioner Brill is an advocate of protecting consumers' privacy, especially with new online and mobile technologies, and supports the creation and implementation of mechanisms to give consumers better information and control over the collection and use of their personal online information. In her speeches, publications and meetings with a wide variety of stakeholders, Commissioner Brill calls on industry and policymakers to improve privacy by developing practical solutions rooted in both consumer protection and competition principles.
Commissioner Brill has been named "one of the 50 most powerful people in health care". She advocates for effective antitrust enforcement in the health care and high-tech sectors. She wrote the Commission's unanimous decision in ProMedica, dissolving the merger of two hospitals in Toledo, Ohio. Commissioner Brill's ProMedica decision was recently upheld on appeal by the U.S. Court of Appeals for the Sixth Circuit.
Commissioner Brill focuses on the need to improve consumer protection in the financial services arena. She advocates improving regulations and enforcement involving credit reporting, debt collection and in other financial areas. She is particularly interested in combating frauds targeting consumers caught up in the economic downturn. She strongly supports increased cooperation among the FTC, the CFPB, and the States as they implement the provisions of the 2010 Dodd-Frank Wall Street Reform and Consumer Protection Act.
Commissioner Brill has received numerous national awards for her work. In addition to the 2014  Privacy Professionals Privacy Leader of the Year Award, she also received the New York University School of Law Alumna of the Year Award, was named one of eight " Government Stars" among the "2015 Attorneys Who Matter", and was recently elected to the American Law Institute.
Prior to becoming a Commissioner, Ms. Brill was the Senior Deputy Attorney General and Chief of Consumer Protection and Antitrust for the North Carolina Department of Justice. Commissioner Brill has also been a Lecturer-in-Law at Columbia University's School of Law. Before serving as Chief of Consumer Protection and Antitrust in North Carolina, Commissioner Brill served as an Assistant Attorney General for Consumer Protection and Antitrust for the State of Vermont for over 20 years. Prior to coming to the Vermont Attorney General's office, Commissioner Brill was an associate at Paul, Weiss, Rifkind, Wharton & Garrison in New York. She clerked for Vermont Federal District Court Judge Franklin S. Billings, Jr. Commissioner Brill graduated, magna cum laude, from Princeton University, and from New York University School of Law, where she had a Root-Tilden Scholarship for her commitment to public service.