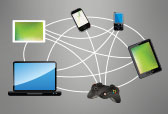 For more than two decades, the Commission has examined difficult issues at the intersection of antitrust and intellectual property law – issues related to innovation, standard-setting, and patents. The Commission's work in this area is grounded in the recognition that intellectual property and competition laws share the fundamental goals of promoting innovation and consumer welfare. The Commission has authored several seminal reports on competition and patent law, and conducted workshops to learn more about emerging practices and trends. This year, for instance, the FTC and DOJ held a joint workshop to explore the impact of patent assertion entity (PAE) activities and encouraged efforts of the Patent Trade Office to provide the public with more complete information regarding patent ownership.
On the enforcement front, the Commission takes the same balanced approach when applying antitrust principles to fast-paced technology markets as it takes in all other circumstances, focusing on the facts as they develop in real time to assess what competition is likely to look like in the future. Sometimes, this approach will lead the Commission to conclude that a proposed merger involving a technology market is likely to harm competition now and in the future, as it did in the recentproposed merger of Integrated Device Technology, Inc. and PLX Technology, Inc. Both companies make high-tech switches, complex integrated circuits used to transmit data between processor chips and various endpoints in computer systems such a memory or graphics cards. Based upon evidence of intense head-to-head competition between the parties on both price and innovation and a combined market share of over 80 percent, the Commission challenged the merger to preserve competition for these critical components.
The Commission also used this balanced, fact-based approach to resolve its investigation of certain Google conduct. After an extensive review of the evidence, the Commission determined that the evidence did not provide a reason to believe that Google's changes to the design of its search results page harmed competition or consumers and thus closed the investigation.
In a separate decision, the Commission charged Google with violating Section 5 by seeking injunctions on standard essential patents. This conduct is problematic because it can lead toanticompetitive patent "hold-up," whereby a patent holder demands higher royalties or more costly or burdensome licensing terms after its technology has been included in an industry standard – when it is too late for device makers to avoid using the patent. Hold-up can subvert the competitive process, lead to higher prices for consumers, and discourage technology firms from working on interoperability solutions through standard setting organizations. In this instance, Google had previously agreed to license its standard essential patents (SEPs) on Fair, Reasonable and Non-Discriminatory (FRAND) Terms, and was violating this commitment by seeking an injunction against willing licensees. To settle the FTC charges, Google agreed that it will not seek injunctions against willing licensees on its SEPs unless it has followed the process outlined in the Commission's proposed order and that process has not led to a resolution of the dispute over terms. The order encourages negotiation with potential licensees over disputed terms, and resolution by a court or arbitrator if negotiations fail. The Commission has proposed similar relief in a merger case involving makers of equipment used to recharge vehicle air conditioning systems; Robert Bosch GmbH agreed to abide by commitments to license its SEP technology on FRAND terms and stop seeking injunctions against willing licensees.
Enforcement Highlights
Policy Highlights