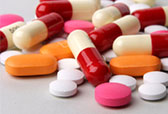 The cost of health care is a real problem for most Americans and our national economy. Accordingly, the Commission devotes significant resources to ensure that competition will enable market participants to deliver cost-containment, excellence, and innovation. Using enforcement as its primary tool, the Commission works to prevent anticompetitive mergers and conduct that might diminish competition in health care markets. The Commission has a particular focus on preventing hospital mergers that may leave insufficient local options for in-patient services. This year it blocked an anticompetitive hospital merger in Rockford, Illinois. This Federal district court victory is one in a series of court victories dating back to an effort that began in 2002 with the Hospital Merger Retrospective. This year, the FTC also challenged mergers between acute care psychiatric facilities as well as  hospital and cardiologist practice groups. Preserving competition among all types of health care providers is critical to safeguarding local options and keeping prices down for in-patient health care services. The FTC also works to preserve competition for important drugsand medical devices as another means of containing health care costs.
The agency also combats anticompetitive unilateral conduct by health care providers that may raise costs or reduce options for patients. This year, the Commission stopped a co-op of 300 pharmacies in Puerto Rico from fixing fees with payers, which had led to higher pharmacy prices for consumers, and thwartedefforts by eight nephrologists to refuse treatment to kidney patients in order to force higher fees from insurers.
One of the Commission's competition priorities continues to be policing and challenging anticompetitive pay-for-delay patent settlements. After more than a decade of challenges to these agreements in the courts, the Third Circuit in K-Dur found that pay-for-delay payments are presumptively unlawful, adoptingthe FTC's amicus position that, when compensation flows from the brand to the generic and the generic delays entry, the burden shifts to the parties to show that the compensation was not paid in exchange for that delay. In so finding, the court cited three separate FTC reports on pharmaceutical competition, demonstrating the value of the FTC's research and expertise in health care markets.
The K-Dur decision changed the landscape for evaluating these costly agreements, and set the stage for the Supreme Court's review of the Commission's Androgel case (FTC v. Actavis, Inc.). At issue is the validity of the Eleventh Circuit's approach to reverse payment settlements, that "absent sham litigation or fraud in obtaining the patent, a reverse payment settlement is immune from antitrust attack so long as its anticompetitive effects falls within the scope of the exclusionary potential of the patent." The Commission strongly disagrees with the Eleventh Circuit's view. A decision from the Supreme Court resolving these conflicting approaches is expected by June.
Enforcement Highlights
Policy Highlights