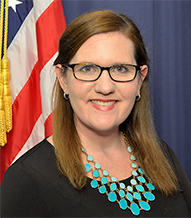 A year ago when the ABA gathered (virtually) for Spring Meeting, we could not have anticipated the full scope of what was to come: loss, sickness, isolation and economic devastation for so many. Like most organizations, it has been more than a year since FTC staff came together in the office, had regular childcare, or enjoyed a true respite from the cares of work and home. Despite these incredible challenges, the talented and dedicated staff of our agency never wavered in their commitment to our missions of promoting competition and protecting consumers. Their resourcefulness and tenacity over the past year is reflected in the collection of important enforcement actions, policy initiatives and outreach efforts highlighted here—I'm incredibly proud of their work and grateful for the opportunity to serve as Acting Chair during this pivotal time.
Over the course of the past year, the Commission brought a record number of merger enforcement actions. The Commission authorized staff to block or unwind seven mergers, and another eleven deals were abandoned as a result of our investigations and in the face of staff recommendations to block them. We also brought a number of critical anticompetitive conduct cases all while keeping up strong consumer protection enforcement particularly related to scams stemming from COVID-19. The Commission took quick action against a host of schemes trading on the hardships and anxiety caused by the pandemic, from bogus work-from-home scams to sham COVID treatments, to others that falsely claimed to provide access to small business relief programs or fast delivery of personal protective equipment. This critical work continues to be a top priority.
The Commission is committed to adapting our approach to cases and remedies to ensure we are addressing evolving market trends and effectuating deterrence. I want to highlight in particular just a few of our many law enforcement efforts that capture the direction the Commission is headed. Late last year, the Commission filed the groundbreaking monopolization case seeking to unwind Facebook's acquisitions of Instagram and WhatsApp to resolve our allegations that Facebook has illegally maintained its personal social networking monopoly. On the consumer protection front, the FTC announced a novel algorithmic disgorgement remedy as part of our settlement of allegations that the developer of the photo app Everalbum deceived consumers about its use of facial recognition technology. The Commission also turned its attention to the growing area of health apps, settling allegations that the developer of a period and fertility-tracking app, Flo, unlawfully shared user health information by requiring the company to notify affected users about the disclosure of their personal information and instruct any third party that received users' health information to destroy that data. Seeking structural reform, meaningful disgorgement and direct, clear notice to affected consumers demonstrate the FTC's strong capacity for an evolving and effective enforcement strategy across both missions.
The Commission also initiated multiple important policy and outreach efforts that will help us better serve the public, including those from marginalized or vulnerable communities, a few of which I want to particularly highlight. The Commission issued orders under Section 6(b) of the FTC Act to nine social media and video streaming companies to provide data on how they collect, use, and present personal information, their advertising and user engagement practices, and how their practices affect children and teens. This year the Commission also launched an improved website, ReportFraud.ftc.gov, where consumers can easily report scams, frauds, and bad business practices. And recently, the FTC launched a new initiative, the Community Advocate Center, aimed at partnering with community legal aid organizations to expand our outreach to lower-income communities to encourage them to report fraud and provide them with advice to help recover. The Commission remains committed to constant learning and growth—through study, analysis and refinement of how we collect data and partner with advocates and experts.
A year into the pandemic, we are all feeling the hope of brighter days ahead and the resolve to address the unprecedented challenges facing our markets, our workers and our consumers. In recent days, the Commission announced a multilateral working group dedicated to building a new approach to pharmaceutical mergers and a new rulemaking group charged with strengthening existing rules and initiating new rulemakings to prohibit unfair or deceptive practices and unfair methods of competition. I am proud of the work the Commission has accomplished over the past year and inspired as I look ahead with staff and my fellow Commissioners to new opportunities to advance our mission.