The Federal Trade Commission is sending payments totaling more than $1.9 million to 30,172 consumers nationwide who bought Hubble brand contact lenses from Vision Path, Inc. The FTC alleged that the company substituted its own brand of lenses for those prescribed by the consumers' eye doctors in violation of the Contact Lens Rule and violated the FTC Act by deceiving consumers about whether their doctors had approved the substitution, among other things. The average refund amount is $63.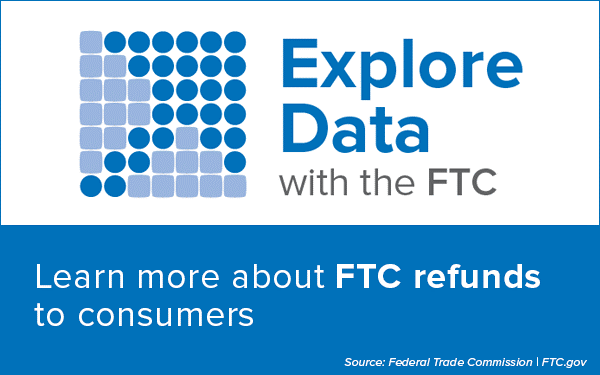 Refund checks are being mailed to affected consumers starting today. The deadline for cashing the checks is 90 days from the date they are issued. Consumers who have questions about their refund or who did not get a refund but think they may be eligible, should contact the refund administrator, Epiq, at 1-855-914-4722. The Commission never requires consumers to pay money or provide account information to get a refund.
The FTC's January 2022 complaint against Vision Path alleged the company violated the Contact Lens Rule in several ways, including by failing to obtain prescriptions and to properly verify prescription information, and by substituting Hubble lenses for those actually prescribed to consumers. The FTC also alleged the company violated the FTC Act when it promised consumers it had properly verified their lenses with their eye doctors, and when it failed to disclose that many reviews of Hubble lenses were written by reviewers who were compensated for their reviews, and, in at least one instance, by one of its own executives.
 The Commission's interactive dashboards for refund data provide a state-by-state breakdown of refunds in FTC cases. In 2021, Commission actions led to more than $472 million in refunds to consumers across the country, but the U.S. Supreme Court ruled in 2021 that the Commission lacks authority under Section 13(b) to seek monetary relief in federal court going forward. The Commission has urged Congress to restore the Commission's ability to get money back for consumers.
Contact Information
Contact for Consumers
Media Contact