New York City-based Vision Path, Inc., the online seller of direct-to-consumer Hubble lenses, will pay penalties and redress totaling $3.5 million to settle Federal Trade Commission charges that it violated the Contact Lens Rule in several ways, including by failing to obtain prescriptions and to properly verify prescription information, and by substituting Hubble lenses for those actually prescribed to consumers.
The FTC also alleges the company violated the FTC Act when it failed to disclose that many reviews of Hubble lenses were not by unbiased consumers but were written by reviewers who were compensated for their reviews, and, in at least one instance, by one of its own executives.
"Hubble's business model boosted its bottom line but created needless risk for its customers' eye health," said Samuel Levine, Director of the FTC's Bureau of Consumer Protection. "Today's action makes clear that firms will pay a price for deceiving their customers, flouting the Contact Lens Rule, and using misleading reviews."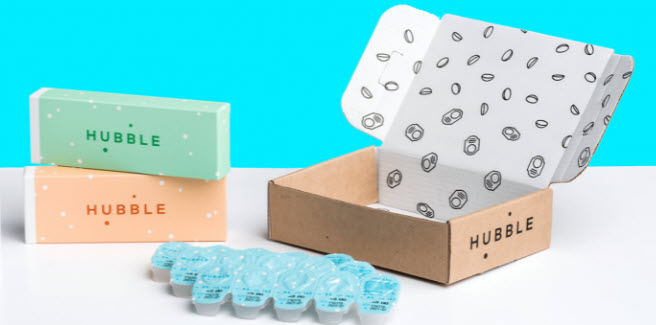 The FTC's Contact Lens Rule (CLR), as amended in June of 2020, requires prescribers to automatically provide patients a copy of their prescription at the completion of the contact lens fitting. Before selling lenses, sellers must either obtain a copy of the consumer's prescription, or verify the patient's prescription information with the consumer's prescriber. Once a seller makes a valid verification request, it may sell the lenses identified in the verification if the prescriber does not deny the request or correct the prescription within eight business hours of the request. The CLR also prohibits prescription alteration by sellers.
According to the complaint, Vision Path, doing business as Hubble, violated the CLR and the Fairness to Contact Lens Consumers Act (FCLCA) by: 1) altering contact lens prescriptions from the prescribed brands to Hubble lenses; 2) failing to obtain or properly verify contact lens prescription information submitted by consumers; and 3) selling contact lenses after prescription verification requests were denied.
The complaint also alleges that Hubble violated the FTC Act by: 1) making deceptive representations that the company would ensure consumers received lenses with valid and accurate prescriptions, as determined by their eye care provider; 2) falsely claiming that certain consumer reviews were independent when they were not; and 3) failing to disclose material connections between Hubble and some reviewers.
Since October 2016, Hubble has sold its own brand of daily contact lenses on its own website, using a negative option subscription model. It markets Hubble lenses through both targeted social media and television ads. Consumers sign up for a free (except for a nominal shipping and handling fee) initial shipment of 15 pairs of lenses and then are automatically enrolled in a subscription plan that delivers 30 pairs of daily contact lenses each month. The subscriptions currently cost $39 per month, plus shipping and handling.
According to the complaint, until the FTC began investigating, Hubble failed to ask consumers for copies of their contact lens prescriptions, and would not typically allow customers to upload, email, or otherwise provide their prescriptions – even when consumers offered to do so. This ensured that Hubble could not receive customers' prescriptions, and thus could act as though it was unaware that these consumers had prescriptions for non-Hubble lenses.
Hubble would then contact a consumer's prescriber seeking verification to provide them with Hubble lenses. Meanwhile, Hubble's telephonic prescription verification system made it difficult, if not impossible, for prescribers to verify whether a patient's prescription information was correct, or to deny such verification if it wasn't. In some cases, no verification calls were made by Hubble at all, or Hubble left verification messages at telephone numbers that were clearly not those of an eyecare prescriber.
These practices violated the CLR and resulted in many consumers receiving lenses they had not been fitted for by their eye doctor. The complaint further alleges that the company violated the CLR by altering consumers' prescriptions and selling them lenses that were never prescribed.
Finally, the complaint alleges Hubble provided misleading assurances to consumers that they would receive the lenses prescribed by their eye-care professional, and that Hubble would actively verify and ensure all their prescription information was correct before shipping them the lenses. Hubble also allegedly provided a free month's supply of lenses in exchange for favorable consumer reviews and failed to inform consumers that some reviews were written by people with a direct connection to the company. In one case, in fact, one of Hubble's own executives wrote a positive review, without disclosing her connection to the company.
The consent order settling the complaint imposes two separate monetary penalties on Hubble. First, it requires the company to pay a civil penalty of $1.5 million. Next, it requires Hubble to pay $2 million in redress to provide refunds to consumers who were harmed by their conduct. The order also contains provisions barring Hubble from the illegal conduct alleged in the complaint, including violations of the FTC Act, the FCLCA, and the CLR.
The Commission vote approving the complaint and proposed consent order was 4-0, with Commissioner Rebecca Kelly Slaughter issuing a concurring separate statement. The Commission filed the complaint in U.S. District Court for the District of Columbia.
Contact Information
Media Contact
Staff Contact
Bureau of Consumer Protection