The Federal Trade Commission is returning more than $23 million to consumers who paid for My Online Business Education, or MOBE, a business coaching scheme that made bogus promises about how much money participants could make.
The Commission sued MOBE in 2018, alleging that the international operation targeted U.S. consumers—including service members, veterans, and older adults—through online ads, social media, direct mailers, and live events held throughout the country. MOBE falsely claimed that its business education program would enable people to start their own online businesses and earn substantial income quickly and easily using a "proven" 21-step system.
According to the complaint, consumers who paid the initial $49 entry fee for the 21-step program were bombarded with sales pitches for membership packages that cost thousands of dollars, which the defendants pressured them to buy in order to continue in the program. The defendants eventually revealed that their "proven system" required selling the same memberships to others in the hopes of earning commissions. Most consumers were unable to recoup their costs, and many experienced crippling losses or mounting debts.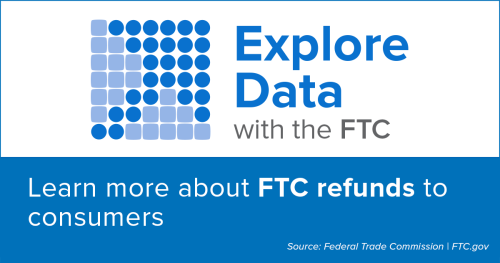 The money being returned to consumers today includes money that the Commission received in lawsuits against some of MOBE's largest affiliates, such as John Chow and Michael Giannulis, as well as lawsuits against some of MOBE's payment processors, such as Qualpay and Allied Wallet. The United States Supreme Court ruled in 2021 that the Commission lacks authority under Section 13(b) to seek monetary relief in federal court going forward. The money being returned to consumers today comes from settlements and judgments that were entered before the Supreme Court's decision. The Commission has urged Congress to restore the Commission's ability to get money back for consumers.
The Commission is sending payments to more than 37,000 consumers who lost money to the MOBE scam. The vast majority of these payments will be made via PayPal, and those payments should be redeemed no later than April 28, 2022. The average payment amount is just over $633.
Recipients who have questions about their refund should call the refund administrator, Rust Consulting, Inc., at 877-657-9153. The Commission never requires people to pay money or provide account information to get a refund.
The Commission's interactive dashboards for refund data provide a state-by-state breakdown of Commission refunds. In 2020, Commission actions led to more than $483 million in refunds to consumers across the country.

Contact Information
Contact for Consumers
Media Contact