Under a settlement with the Federal Trade Commission, the marketers of an electrical nerve stimulation device called Quell have agreed to pay at least $4 million and stop making deceptive claims that the device treats pain throughout the body when placed below the knee and is clinically proven and cleared by the Food and Drug Administration (FDA) to do so.
The order settling the FTC's allegations bars the marketers of Quell from making such pain-relief claims unless they are true, not misleading, and supported by competent and reliable scientific evidence; prohibits misrepresentations about clinical proof or the scope of FDA clearance for any device; and requires them to pay redress.
"With the opioid crisis, consumers are searching for drug-free pain relief," said Bureau of Consumer Protection Deputy Director Daniel Kaufman. "Devices claiming pain relief without scientific support harm consumers and undermine the market for non-drug products. The FTC will act on empty promises of pain relief."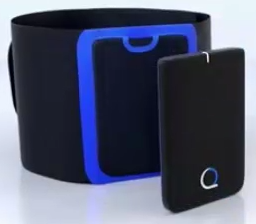 Since 2015, Massachusetts-based NeuroMetrix, Inc. and its CEO, Shai Gozani, have sold Quell, a transcutaneous electrical nerve stimulation device designed to be placed below a user's knee, according to the FTC's complaint.
The defendants marketed Quell nationwide, touting the device as "clinically proven" and "FDA cleared" for widespread chronic pain relief. The FTC alleged that the defendants lack scientific evidence to support widespread chronic pain relief claims, and their claims about clinical proof and the scope of FDA clearance are false.
In addition to barring the defendants' deceptive claims, the order imposes a $4 million judgment against the defendants, which must be paid to the FTC within 30 days, and requires them to turn over up to an additional $4.5 million in future foreign licensing payments.
The Commission vote approving the complaint and proposed consent order was 5-0, with Commissioner Christine S. Wilson issuing a statement concurring in part and dissenting in part. The complaint and proposed order were filed in the U.S. District Court for the District of Massachusetts.
NOTE: The Commission files a complaint when it has "reason to believe" that the named defendants are violating or are about to violate the law and it appears to the Commission that a proceeding is in the public interest. Stipulated final judgments and orders have the force of law when signed and entered by the District Court judge.
The Federal Trade Commission works to promote competition, and protect and educate consumers. You can learn more about consumer topics and file a consumer complaint online or by calling 1-877-FTC-HELP (382-4357). Like the FTC on Facebook, follow us on Twitter, read our blogs, and subscribe to press releases for the latest FTC news and resources.
Contact Information
MEDIA CONTACT:
Mitchell J. Katz
Office of Public Affairs
202-326-2161
STAFF CONTACT:
Laura Sullivan or Karen Mandel
Bureau of Consumer Protection
202-326-3090 or
202-326-2491