The marketers of a dietary supplement called Synovia agreed to settle Federal Trade Commission charges by halting the deceptive tactics they allegedly used to mislead consumers into thinking Synovia could treat arthritis and alleviate joint pain.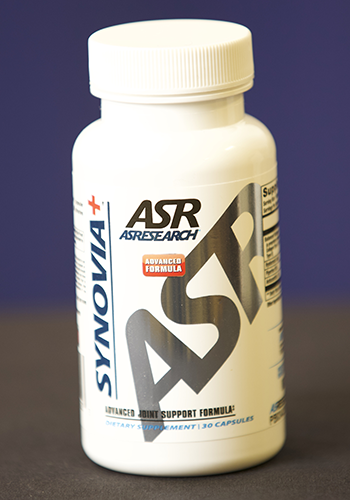 The FTC's proposed settlement with Colorado-based A.S. Research, LLC (ASR) and its two owners, Stephen J. Young and Michael K. Ledeboer, bars them from continuing to make the alleged misleading and unsupported claims about Synovia, including that the supplement would pave the "pot holes" in damaged joints, replace expensive injected medications, and reduce arthritis pain by 95 percent. It also requires the defendants to pay $821,000, which the Commission may use to provide refunds to defrauded consumers.

"This company claimed to sell a miracle supplement that cured joint pain and arthritis, but they lied to consumers about the product's results and also used fake testimonials and fake doctor endorsements," said Andrew Smith, Director of the FTC's Bureau of Consumer Protection. "If you lie about the effectiveness of your product, the FTC will hold you accountable."
According to the FTC's complaint, the defendants promoted 30-capsule bottles of Synovia nationwide through newspaper ads, bulk mailers, and their own websites. In addition to the misleading claims and endorsements, the defendants featured consumer testimonials that were often phony, including one showing a user who purportedly "gave away his walker" after using Synovia, the FTC alleged. The complaint further alleges that the defendants falsely claimed that consumers needed to pay extra for a version of Synovia containing an added ingredient to increase pain relief and speed joint repair, when in fact all purchasers received that product.
The proposed settlement order also bars the defendants from misrepresenting the results of any scientific study or endorsement and requires them to disclose any material connections they have with endorsers. It imposes a judgement of more than $4.1 million against the defendants, which will be partially suspended after they pay $821,000.
The Commission vote approving the complaint and proposed final order was 5-0. The FTC filed the complaint and proposed order in the U.S. District Court for the District of Colorado. The proposed order settles the FTC's complaint against ASR and its owners, individually and as officers of the company.
NOTE: The Commission files a complaint when it has "reason to believe" that the named defendants are violating or are about to violate the law and it appears to the Commission that a proceeding is in the public interest. Stipulated final orders have the force of law when approved and signed by the District Court judge.
The Federal Trade Commission works to promote competition, and protect and educate consumers. You can learn more about consumer topics and file a consumer complaint online or by calling 1-877-FTC-HELP (382-4357). Like the FTC on Facebook, follow us on Twitter, read our blogs, and subscribe to press releases for the latest FTC news and resources.
Contact Information
MEDIA CONTACT:
Mitchell J. Katz
Office of Public Affairs
202-326-2161
STAFF CONTACT:
Janet Evans
Bureau of Consumer Protection
202-326-2125