The operators of a "blessing loom" investment program that targeted African Americans and people struggling financially during the Covid-19 pandemic are banned from the business of multi-level marketing as a result of enforcement actions taken by the Federal Trade Commission and the State of Arkansas alleging the operation of an illegal pyramid scheme.
In the joint complaint against Blessings In No Time (BINT), the FTC and the State of Arkansas alleged that Texas-based BINT Operations LLC and its two co-founders, LaShonda Moore and her husband Marlon Moore, operated a chain referral pyramid scheme that bilked tens of millions of dollars from thousands of consumers. 
"The FTC's settlement permanently ends an illegal pyramid scheme that targeted Black communities with false promises of no risk substantial income," said Samuel Levine, Director of the FTC's Bureau of Consumer Protection. "While defendants guaranteed wealth, they delivered only losses for almost all participants. This settlement stops defendants from perpetuating such a scheme ever again."
The FTC and Arkansas alleged that, beginning in June 2020, BINT lured consumers to join their program by falsely promising investment returns as high as 800 percent. Like most blessing looms, BINT allegedly coordinated payments (called "blessings") between members using playing boards with different levels. Higher-level members were tasked with recruiting new participants to join their playing board and could ultimately move up and receive payments from new recruits.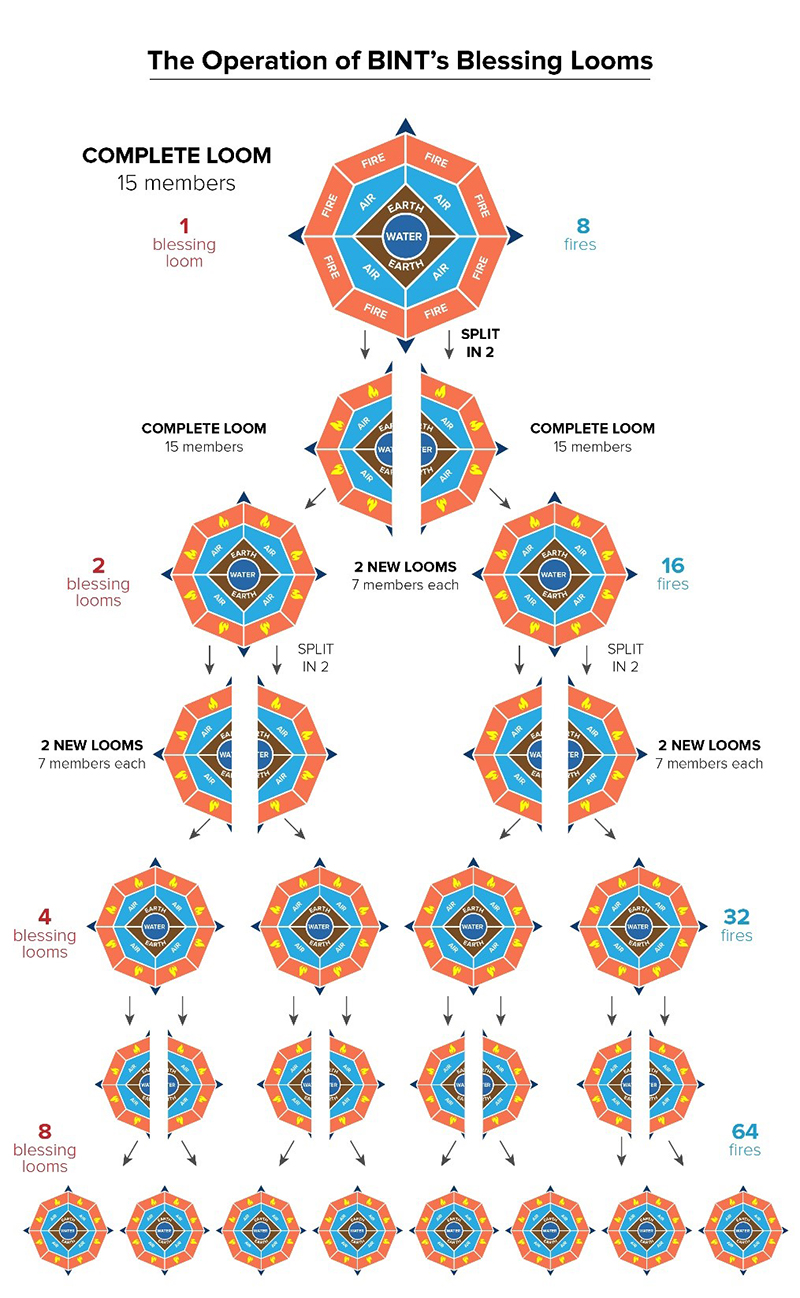 In reality, though, as in other pyramid schemes, the vast majority of participants lost money and the investment returns BINT promised to participants were merely funds paid by other members., the complaint alleged. The complaint alleged that some BINT members paid over $50,000 to participate. BINT also allegedly prohibited participants from truthful, non-defamatory reviews and other information about the scheme on social media or online.
In addition to permanently being banned from multi-level marketing in the settlement with the FTC, the defendants will also be prohibited from operating any chain referral scheme, including "blessing loom" schemes like BINT, and will be banned from making deceptive or unsubstantiated income claims or misrepresentations. Moreover, defendants will pay at least $450,000 into a fund administered by the state of Texas that will be used to provide refunds to affected consumers. 
The Commission vote approving the stipulated order was 3-0. The FTC's Southwest Region office was primarily responsible for this matter.
Contact Information
Contact for Consumers
FTC Consumer Response Center
Media Contact