The Federal Trade Commission is sending checks to 603 people who paid money they did not owe to a debt collector that used deceptive and abusive collection methods.
In 2018, the FTC and State of New York alleged that Campbell Capital, LLC and its owner, Robert Heidenreich, along with a number of other related companies, collected payments on debts from consumers that exceeded the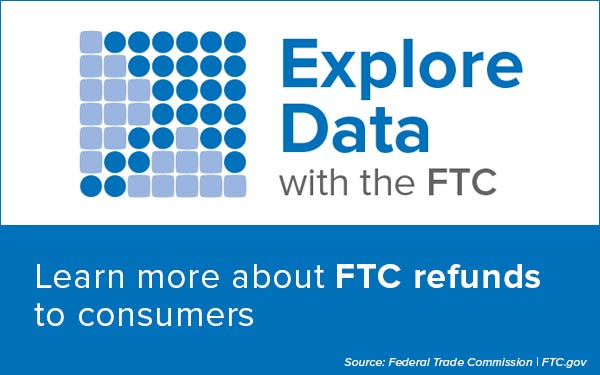 amounts they allegedly owed. The defendants in the case were able to collect these funds by allegedly using tactics such as threatening that consumers would be arrested or served with legal papers at work if they did not make payments immediately. In some cases, according to the suit filed by the FTC and New York, the collectors pretended to be sheriff's office employees or process servers when making such threats in phone calls with consumers.
Heidenreich agreed to a settlement with the FTC and New York in February 2020 that permanently banned him from the debt collection industry and required him to turn over funds to be used to provide refunds to affected consumers. In total, $19,826.64 will be sent to consumers, with each receiving a check for $32.88.
People who receive checks should deposit or cash them within 90 days, as indicated on the check. Recipients who have questions about their checks can call the refund administrator, Analytics, at 866-881-1214. The FTC never requires people to pay money or provide account information to cash a refund check.
The FTC's interactive dashboards for refund data provide a state-by-state breakdown of FTC refunds. In 2020, FTC actions led to more than $483 million in refunds to consumers across the country, but recently the United States Supreme Court ruled the FTC lacks authority under Section 13(b) to seek monetary relief in federal court going forward. The Commission has urged Congress to restore the FTC's ability to get money back for consumers.
The Federal Trade Commission works to promote competition, and protect and educate consumers. You can learn more about consumer topics and file a consumer complaint online or by calling 1-877-FTC-HELP (382-4357). For the latest news and resources, follow the FTC on social media, subscribe to press releases and read our blogs.
Contact Information
Contact for Consumers
Media Contact