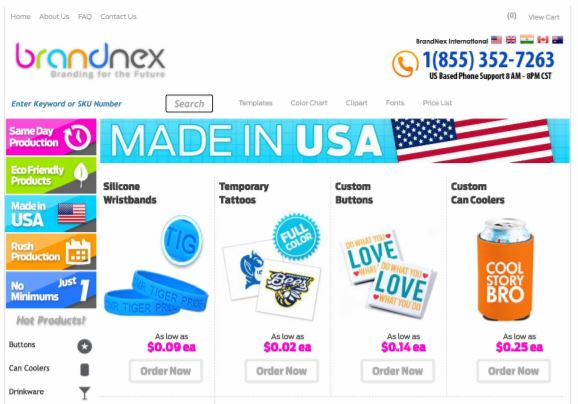 Gennex Media LLC, which sells customizable promotional products such as wristbands, lanyards, temporary tattoos, and buttons, and its owner, Akil Kurji, will settle FTC charges that they made false, misleading, or unsupported advertising claims that their "Brandnex" products were all or virtually all made in the United States.
The settlement requires Gennex and Kurji to pay a monetary judgement of $146,249.24.
According to the administrative complaint, Gennex and Kurji also do business as Brandnex, BrandStrong, PMGOA, and Promotional Manufacturing Group of America. The FTC alleges that, as Gennex's sole officer and shareholder, Kurji created all content and approved all changes to the Brandnex website, approved all of the company's social media content, and created and approved its YouTube content.
"This should be obvious, but you can't say your products are made in the USA when most of them are made elsewhere," said Daniel Kaufman, Acting Director of the FTC's Bureau of Consumer Protection. "When companies like Gennex make this false claim, they hurt both people who want to buy American and companies that really do make things here."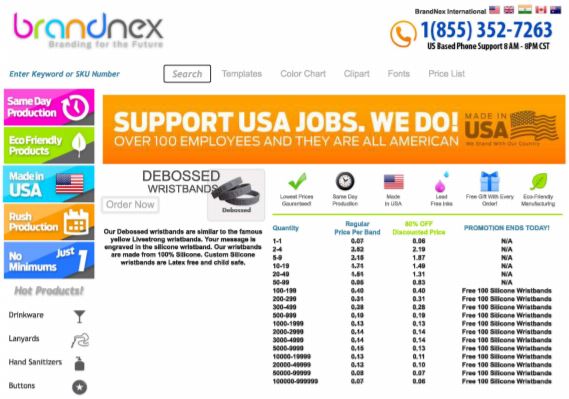 The complaint alleges that, since at least 2012, Gennex and Kurji have violated the FTC Act by claiming on their Brandnex website that the products they sell are made in the United States, when in fact in numerous instances the products are wholly imported from China. On Brandnex.com, Brandnex price lists, Brandnex's Facebook header, and in a promotional YouTube video, Gennex and Kurji have claimed that Brandnex products are "Made in USA," "USA MADE," and "Manufactured Right Here in America!"
Under the terms of the proposed order, Gennex and Kurji are prohibited from making unqualified U.S.-origin claims for any product, unless they can show that the product's final assembly or processing—and all significant processing—takes place in the United States, and that all or virtually all ingredients or components of the product are made and sourced in the United States. Under the order, any qualified Made in USA claims must include a clear and conspicuous disclosure about the extent to which the product contains foreign parts, ingredients or components, or processing. Finally, to claim that a product is assembled in the United States, Gennex and Kurji must ensure that it is last substantially transformed in the United States, its principal assembly takes place in the United States, and U.S. assembly operations are substantial.
The order prohibits Gennex and Kurji from making any country-of-origin claim about a product or service unless the claim is not misleading and they have a reasonable basis that substantiates their claim. It also requires Gennex and Kurji to provide compliance reports.
The FTC's Enforcement Policy Statement on U.S. Origin Claims provides further guidance on making non-deceptive "Made in USA" claims. 
The Commission vote to issue the complaint and accept the proposed consent order for public comment was 4-0. The FTC has published a description of it in the Federal Register. Instructions for filing comments appear in the published notice. Comments must be received within 30 days of publication in the Federal Register. Once processed, comments will be posted on Regulations.gov.                                                                                   
NOTE: The Commission issues an administrative complaint when it has "reason to believe" that the law has been or is being violated and it appears to the Commission that a proceeding is in the public interest. When the Commission issues a consent order on a final basis, it carries the force of law with respect to future actions. Each violation of such an order may result in a civil penalty of up to $43,792.
Contact Information
Media Contact
Staff Contact
Bureau of Consumer Protection