Approximately $147 million is being mailed to 33,000 consumers in the second distribution of refunds resulting from the law enforcement actions brought against Western Union by the Federal Trade Commission (FTC), the U.S. Department of Justice (DOJ), and the U.S. Postal Inspection Service. Affected consumers are receiving compensation for 100 percent of their verified losses. 
The FTC's complaint against Western Union alleged that for many years, Western Union was aware that fraudsters around the world used the company's money transfer system to bilk consumers, and that some Western Union agents were complicit in the frauds. The FTC's complaint alleged that Western Union failed to put in place effective anti-fraud policies and procedures and to act promptly against problem agents.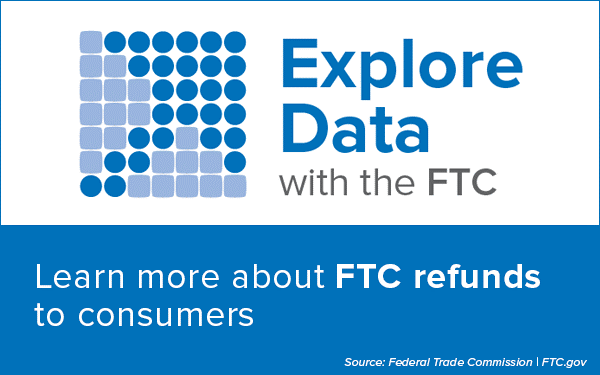 "This round of payments is another key step in ensuring that consumers harmed by Western Union's actions are made whole," said Andrew Smith, Director of the FTC's Bureau of Consumer Protection. "Consumers were scammed out of an astonishing amount of money due to the weaknesses in Western Union's system, and we'll continue to take action against payment companies who facilitate fraud to stop these kinds of losses in the future."
The company's settlement with the FTC required Western Union to pay $586 million in monetary relief. That money was paid to DOJ in connection with Western Union's joint settlement with that agency. DOJ's Money Laundering and Asset Recovery Section is administering the consumer refund program.
This is the second refund distribution resulting from the agencies' actions against Western Union. DOJ is still reviewing petitions from consumers who were harmed by Western Union's practices, and will be providing opportunities for consumers who have not yet applied for refunds to file claims.
More information about the Western Union refund program and its compensation to victims is available on the Western Union remission website at www.westernunionremission.com. Further questions may be directed to the Western Union Remission Administrator by phone at 844-319-2124 or by email at info@WesternUnionRemission.com.
The FTC's interactive dashboards for refund data provide a state-by-state breakdown of refunds, as well as refund programs from other FTC cases. In 2019, FTC actions led to more than $373 million in refunds to consumers across the country.
Contact Information
Contact for Consumers
Western Union Refund Administrator
info@WesternUnionRemission.com
Media Contact