The Federal Trade Commission and its federal, state, and local partners will participate in Military Consumer Month 2020, a month-long education effort that provides resources for military communities. This year's focus is on avoiding scams related to the coronavirus pandemic (COVID-19).
"Servicemembers face many of the same pandemic challenges as civilians, but military families also deal with the unexpected expenses of delayed move orders, reduced income from spousal job loss, and separation from family," said Andrew Smith, Director of the FTC's Bureau of Consumer Protection. "Military Consumer Month is a time to focus on supporting them by sharing tips to deal with that financial fallout and avoid COVID-19-related rip-offs."
As of June 30, people have submitted over 115,000 reports of fraud related to COVID-19 and reported over $74 million in losses.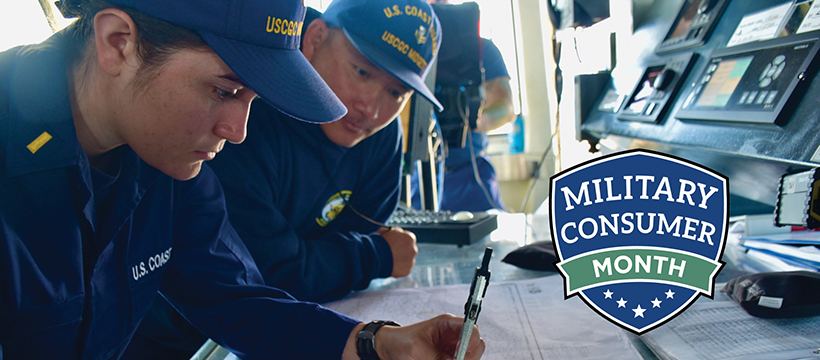 During Military Consumer Month 2020, the FTC will post weekly tips for servicemembers, veterans, and their families about COVID-19-related scams, as well as tips for navigating the financial challenges of the pandemic.
The FTC is working closely with its partners to promote the month through several social media projects, including a regular Twitter storm at 11:00 am ET, every Wednesday in July; coordinated social media promotion with USA.gov; a video collaboration with the National Credit Union Administration; and a Facebook Live event with Military OneSource.
The FTC encourages people to support the military and veteran communities by subscribing to Military Consumer's email updates at www.militaryconsumer.gov, sharing its social media posts on Twitter or Facebook using #MilConsumer2020, and joining one of the Military Consumer Month activities.
Contact Information
Media Contact
Staff Contact
Bureau of Consumer Protection