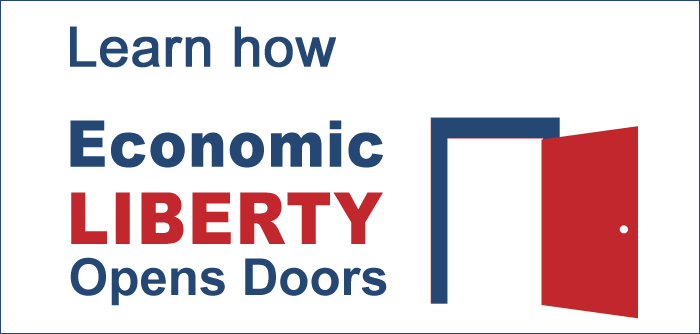 The Federal Trade Commission announced today that its Economic Liberty Task Force will host a roundtable in Washington, DC on July 27, 2017 to highlight approaches that make it easier for workers in state-licensed occupations to offer their services across state lines or move between states.
Most occupational licenses are not portable, meaning that workers who move to a new state often face financial or administrative burdens of applying for a new license. Restrictions on the portability of occupational licenses are especially hard on military families, who move often.
The July 27 roundtable, which will take place from 2 p. m. to 4 p.m., will be the first public event held by the FTC's new Economic Liberty Task Force. Acting Chairman Maureen K. Ohlhausen established the Task Force earlier this year as her first major policy initiative for the agency. The Task Force is considering how occupational licensing reform could reduce barriers to entry, enhance competition, and promote economic opportunity for all Americans.
Nearly 30 percent of U. S. jobs require a license today, up from less than five percent in the 1950s. Occupational licensing can sometimes be necessary to protect public health and safety, which benefits consumers and serves important state policy interests.
But even in those situations, state-specific licensing requirements can impose barriers to entry on qualified workers who have moved from another state, or want to work across state lines. Often, there may be no legitimate justification for each state to impose different requirements. These barriers restrict the labor supply and reduce competition. Thus, unnecessary or overbroad restrictions on license portability impose costs that harm workers, employers, consumers, and our economy as a whole.
The roundtable, Streamlining Licensing Across State Lines, will bring together legal experts, representatives of professional organizations, and other officials who have worked on the issue at the state level.
The roundtable will consider several existing measures for enhancing occupational license portability, such as interstate compacts and agreements, and state legislative initiatives to help military spouses.
Topics of discussion at the event will include:
Barriers to entry raised by cross-state occupational licensing requirements;
License portability strategies;
The status and effectiveness of interstate licensure compacts, agreements, and model laws to ease licensing requirements across state lines for specific professions;
State-based initiatives to improve the portability of licenses held by military service members and their spouses, and the extent to which these experiences may help civilian license portability efforts; and
The potential impact of portability measures on licensee mobility, market entry, provider supply, and competition among service providers.
The FTC invites comments from the public on the topics covered by this roundtable. For further information on the roundtable and the public comment process, including a list of suggested questions open for comment, please view the roundtable website.
The roundtable is free and open to the public. It will be held at the Constitution Center, 400 7th St., SW, Washington, DC 20024. An agenda will be published at a later date. Information about reasonable accommodations is available on the roundtable website.
In line with its overall focus on helping service members and veterans, the FTC is holding a separate workshop in San Antonio, Texas on July 19 on financial issues and scams that can affect military consumers.
The Federal Trade Commission works to promote competition, and protect and educate consumers. You can learn more about consumer topics and file a consumer complaint online or by calling 1-877-FTC-HELP (382-4357). Like the FTC on Facebook, follow us on Twitter, read our blogs and subscribe to press releases for the latest FTC news and resources.
Contact Information
MEDIA CONTACT:
Office of Public Affairs
202-326-2180
STAFF CONTACT:
Karen A. Goldman
Office of Policy Planning
202-326-2574