Event Description
On July 27, 2017, the Federal Trade Commission's Economic Liberty Task Force hosted a roundtable to examine ways to mitigate the effects of state-based occupational licensing requirements that make it difficult for license holders to obtain licenses in other states. License portability restrictions often prevent otherwise qualified people from marketing their services across state lines or when they move to a new state. These types of restrictions are especially hard on military families who often face the financial and administrative burdens of applying for a new license with each move across state lines. This public event supported the Task Force's consideration of how occupational licensing reform could reduce barriers to entry, enhance competition, and promote economic opportunity.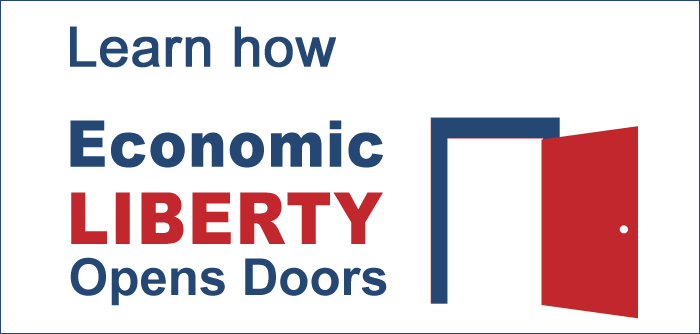 State licensing rules, by their very nature, inhibit one's ability to provide services in a given state. Even in situations where licensing serves a legitimate health and safety purpose, licensing requirements restrict the labor supply and reduce competition, and therefore may increase the price consumers pay for services. Licensing restrictions also may limit employment opportunities for qualified providers.
In addition, because licensing rules are almost always state-based, it may be difficult for someone licensed in one state to become licensed in another state. For some occupations, state licensing standards vary considerably, so that applicants licensed in one state may need additional education or training to qualify for another state's license. Even when a profession's underlying standards are national and state licensing requirements are similar throughout the United States, the process of obtaining a license in another state is often slow, burdensome, and costly.
The need to obtain a license in multiple states can reduce interstate mobility and practice, and may even lead licensees to exit their occupations when they move to another state. The need for multi-state licensure also affects consumers' access to services. It may prevent qualified service providers from addressing time-sensitive emergency situations near state lines, limit the ability of health care providers to supply telehealth services to consumers in rural and underserved locations, or otherwise reduce the availability of any service for which providers are in short supply.
Recognizing the costs to both consumers and licensees of multistate licensing requirements, a variety of initiatives have sought to enhance occupational license portability. Three types of models have emerged thus far.
A number of nationwide organizations of state licensing boards for individual professions have developed interstate licensing compacts. These binding contracts are enacted by states to define licensing standards and processes, and to share applicants' records and disciplinary information among states participating in the compact.
Other occupational organizations have developed agreements, model laws, and model rules that serve many of the same purposes as compacts.
With the encouragement of the Department of Defense's State Liaison Office, many states have adopted legislation that enhances military spouse license portability for multiple occupations.
The July 27 roundtable explored options for enhancing the portability of occupational licenses by bringing together various experts, including: experts on the law of interstate compacts; representatives of organizations that have developed or administer compacts or model laws for specific professions; and government officials who have facilitated the adoption of state legislation aimed at improving the portability of licenses for military spouses.
Topics of discussion at the roundtable included:
Barriers to entry raised by cross-state occupational licensing requirements
The law of interstate compacts
Licensing portability mechanisms (which may include enabling one state license to be recognized by all states, expedited licensing in additional states, and temporary licensure)
The status and effectiveness of interstate licensing compacts, agreements, and model laws intended to ease licensing requirements across state lines for specific professions
State-based initiatives to improve the portability of licenses held by military service members and their spouses, and the extent to which these experiences may inform civilian license portability efforts
The potential impact of portability measures on licensee mobility, market entry, provider supply, and competition among service providers
To aid our analysis of these issues and various policy proposals intended to address them, the staff of the Federal Trade Commission seek public comment from interested parties. In particular, we invite comment on the following questions:
Is obtaining a license in another state a significant barrier to mobility in certain occupations? If licensing is a barrier, what factors contribute to the difficulty – e.g., differences in state standards, burdensome paperwork, multiple fees, etc.?
To what extent is the increased ability to provide certain services electronically (such as by telehealth or telework) driving greater interest in mechanisms to ease the burdens of multistate licensing?
What are the advantages and disadvantages of the mechanisms that interstate licensure compacts and model laws use to ease licensing requirements across state lines, such as mutual recognition, endorsement, and expedited licensure?
How effective are compacts and model laws in reducing barriers to entry in licensed occupations, enhancing mobility of licensees, increasing the supply of licensees, and promoting competition among service providers?
How does an interstate licensure compact differ from a model law used to streamline licensing across state lines? What factors influence the choice of an interstate compact or a model law to ease cross-state licensing requirements?
What factors contribute to a successful compact or model law for easing licensing requirements across state lines? Are interstate licensure compacts or other mechanisms more suitable for some occupations than others?
To what extent does the effectiveness of a compact or model law depend on harmonization of state requirements for licensing? Do compacts and model laws tend to increase the substantive or procedural standards to obtain a state license? If there is an increase in standards, does that limit licensee participation or otherwise reduce the effectiveness of a compact or model law in easing licensing requirements?
To what extent do centralized databases of applicants' credentials, criminal background checks, and disciplinary information contribute to the effectiveness of an interstate licensure compact? Do centralized databases make it more likely that the compact will be accepted by licensees and employers of licensees?
What factors influence a state's decision to enter into a compact or adopt a model law? Are some states more willing to become part of a compact or model law than others? How effective are compacts and model laws that are not universally adopted? How can organizations that develop and administer compacts and model laws foster their adoption by more states?
What, if anything, can or should the federal government do to encourage adoption of compacts and model laws that promote license portability across state lines?
How effective are state-based initiatives at improving the portability of licenses for military spouses? Are such portability measures more effective for some professions than others? What mechanisms have states used (e.g., endorsement, temporary licensure, expedited licensure, etc.) to assist military spouses, and which have been the most effective?
What lessons have been learned from efforts to improve license portability for military spouses? To what extent might these lessons be extended to streamlining cross-state licensure for all licensees?
Are there some occupations for which it would be better to reduce or eliminate licensing requirements, rather than develop an interstate licensure compact or model law to ease licensing requirements across state lines? What factors would influence this analysis?
FTC staff welcomes comment on these and related questions and issues. The process for submitting comments is explained below.
QUESTIONS AND CONTACT INFORMATION
If you have questions about the workshop, please email EconLibertyTaskForce@ftc.gov or contact Karen Goldman, Attorney Advisor, Office of Policy Planning, at (202) 326-2574.
ATTENDING THE ROUNDTABLE
The roundtable was held at the Constitution Center, 400 7th Street, SW, Washington, DC 20024. The roundtable was free and open to the public. Pre-registration (send email to EconLibertyTaskForce@ftc.gov) is not required to attend this event, but is strongly encouraged. Please bring a valid government-issued photo ID (government badge, license, passport, etc.). The security processing will include a metal detector and X-ray screening of all hand-carried items. Information about reasonable accommodations is available in the "About This Venue" section below.
The event was webcast live. The archival video is available below.
Welcome Remarks and Announcements

Tara Isa Koslov, Acting Director, Office of Policy Planning, Federal Trade Commission

Opening Remarks

Maureen K. Ohlhausen, Acting Chairman, Federal Trade Commission

Panelists

Marcus Beauregard, Director, Defense - State Liaison Office, United States Department of Defense

Rick Masters, Special Counsel, National Center for Interstate Compacts, The Council of State Governments

Phillip S. Rogers, EdD, Executive Director/CEO, NASDTEC (National Association of State Directors of Teacher Education and Certification)

Jon Thomas, MD, MBA, Chairman, Interstate Medical Licensure Compact Commission

Katherine Thomas, MN, RN, FAAN, Executive Director of the Texas Board of Nursing, President of NCSBN (National Council of State Boards of Nursing)

Virgil Webb, Assistant General Counsel, Association of International Certified Professional Accountants

Moderators

Karen A. Goldman, PhD, Attorney Advisor, Office of Policy Planning, Federal Trade Commission

Katie Ambrogi, Attorney Advisor, Office of Policy Planning, Federal Trade Commission