Federal Trade Commission staff submitted a comment to the Nebraska Senate on proposed legislation that would reduce or eliminate licensure requirements for certain occupations in Nebraska.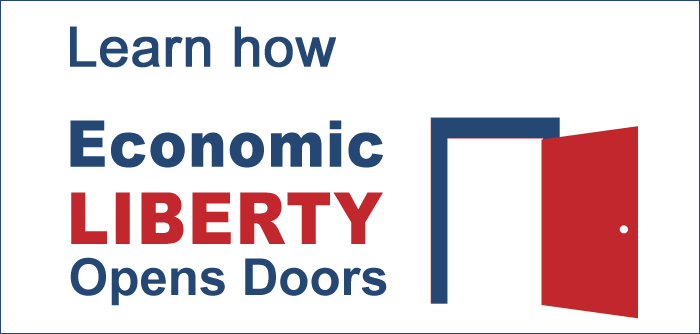 This is the first staff comment issued since the formation of the FTC's new Economic Liberty Task Force, launched recently by Acting Chairman Maureen K. Ohlhausen. The Task Force focuses on the harms of excessive occupational licensing, its impact on individuals and society, and reforms that would promote greater economic opportunity for all Americans, consistent with legitimate consumer protection goals.
Staff of the FTC's Office of Policy Planning and its Bureaus of Competition and Economics submitted the comment in response to requests from Nebraska State Senators Suzanne Geist, Tyson Larson, Brett Lindstrom and John Lowe on the likely competitive impact of four bills that would reduce or eliminate certain occupational licensing requirements. Recognizing that these bills are part of a larger occupational licensing reform initiative in Nebraska, the staff comment explains the competitive benefits of loosening unnecessary licensing requirements, and suggests a general framework for evaluating proposed changes to Nebraska's licensing laws.
"Today's staff's submission provides a competition agency perspective that we hope is helpful to Nebraska's state leaders, as they work to reform Nebraska occupational licensing regulations that may be overbroad or unnecessary to meet a legitimate public health or safety need," said Acting Chairman Ohlhausen. "By reforming and limiting unnecessary licensing requirements, states can open doors to opportunity, enhance competition and innovation, and allow more consumer choice."
All occupational licensing restrains competition to some extent because it limits the number of people who can provide certain services, the comment states. In this way, licensure can cause prices to increase, as well as stifle entrepreneurship and innovation. While there may be legitimate consumer protection reasons for some licensing requirements, these benefits may not yield higher service quality or justify the potentially significant costs associated with licensing.
For these reasons, the comment "commends Governor [Pete] Ricketts and Nebraska's legislators for examining state occupational laws to determine whether such laws, on balance, help or harm Nebraska citizens." It further urges legislators and regulators to consider removing excessive, unnecessary licensing requirements wherever possible.
The Commission vote to issue the staff comment was 2-0. It was sent to State Senators Geist, Larson, Lindstrom and Lowe on March 15, 2017. (FTC File No. V170005; the staff contact is Katie Ambrogi, Office of Policy Planning, 202-326-2205).
The Federal Trade Commission develops policy initiatives on issues that affect competition, consumers, and the U.S. economy. Like the FTC on Facebook, follow us on Twitter, read our blogs, and subscribe to press releases for the latest FTC news and resources.
Contact Information
MEDIA CONTACT:
Frank Dorman
Office of Public Affairs
202-326-2674