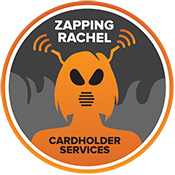 In its ongoing efforts to eradicate robocallers like "Rachel From Cardholder Services," the Federal Trade Commission announced the official rules for its second robocall challenge, Zapping Rachel. The contest will be held at DEF CON 22 in Las Vegas Aug. 7-10, and offers participants $17,000 in cash prizes for open-source solutions to help build the next-generation robocall honeypot, circumvent or trick a honeypot, and analyze data from an existing honeypot.
A robocall honeypot is an information system designed to attract robocalls and gather information about them, which can help researchers and investigators combat these illegal, prerecorded messages.
Zapping Rachel will consist of three stand-alone phases. For the first "Creator" phase, contestants will build honeypots that can recognize inaccurate information in the calls they receive, such as spoofed caller IDs, and identify calls that are likely robocalls. In the second "Attacker" phase, contestants will think like robocallers and attempt to circumvent or trick a honeypot created for the contest. The third "Detective" phase asks contestants to analyze data and develop an algorithm to predict which calls from an existing honeypot are likely robocalls. Judges will score submissions based on functionality and accuracy, as well as innovation and creativity. 
In order to participate, contestants must be present at DEF CON, register in person and meet the eligibility criteria. Contestants can register as an individual or a team, and can compete in one, two, or all three phases of the contest. Please see the official rules for a full description of eligibility and judging criteria.
Judges and Prizes
An expert panel will judge all submissions. The judges are Dr. Mustaque Ahamad, Dr. Matthew Blaze, and Jonathan Curtis. Ahamad is a professor of computer science at the Georgia Institute of Technology, and a global professor of engineering at New York University Abu Dhabi. Blaze is a professor of computer science at the University of Pennsylvania School of Engineering and Applied Science. Curtis is the director of Solutions and Intelligence within the Compliance and Enforcement Sector at the Canadian Radio-television and Telecommunications Commission.
The FTC will announce the top scores at the end of the conference. Official winners will be announced at a later time to permit verification of contestants' eligibility for a prize. The top prize for each phase is $3,133.70, and the judges may also award $1,337 for each honorable mention (with up to two honorable mentions per phase).
NOTE: The FTC may limit the number of contestants who can participate in each phase to ensure judges have sufficient time to review submissions. Contestants who wish to be eligible for prizes must satisfy additional eligibility and legal requirements. Complete contest rules are available in the robocall contest Federal Register Notice.
Contact Information
MEDIA CONTACT:
Cheryl Warner
Office of Public Affairs
202-326-2480

STAFF CONTACT:
Patty Hsue
Bureau of Consumer Protection
202-326-3132