By: Lois Greisman | Jun 16, 2014 9:31AM
Quick, what's the most annoying tech-related problem since internet popup ads?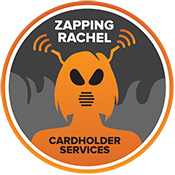 If you said robocalls, you're not alone. The FTC receives more than 150,000 complaints about robocalls every month. And we hear you loud and clear — even if the recorded voices on your phone can't.
Advances in technology have made it cheap and easy for criminals to send out thousands of calls every minute — and to spoof caller ID information, hiding their true location and identity. The convergence of the internet with our phone system brought many benefits, but it also created the perfect environment for telephone spam.
Because technology is at the crux of the problem, the FTC is tapping one of the world's largest hacking conferences for some high-caliber technical support.
We're very excited to share that the FTC will hold a contest at DEF CON 22 in Las Vegas, NV, Aug. 7-10, to inspire the next generation tech solution in the fight against illegal robocalls.
The FTC and our law enforcement partners are particularly interested in the development of robust, cutting-edge robocall honeypots (an information system designed to attract robocallers), which can help experts and authorities understand and combat illegal calls.
Honeypots have been used extensively among information security specialists, but until today, there has been limited cross-pollination between their expertise and the efforts to fight telephone spam. Unfortunately, the technical distinctions between a telephone call and an email have made it difficult to use internet security tactics in the battle against robocalls. We hope to change that by inspiring DEF CON experts to apply their knowledge and creativity on behalf of the millions of people frustrated by these illegal calls.
And make no mistake: robocalls are more than just a nuisance. They invade our privacy, peddle costly scams, and in some cases, threaten our country's critical infrastructure by enabling telephone denial of service attacks.
The FTC will continue to combat robocallers by bringing cases against them, and we're encouraged by the success of other strategies we've used. In October 2012, we announced the agency's first public challenge, offering $50,000 to the innovator who could design the best solution to illegal robocalls. Less than six months after we announced the winners, one of them launched a ground-breaking new product, which has already blocked more than four million robocalls for U.S. consumers. While the FTC does not endorse any products or services, we are thrilled that the Robocall Challenge stimulated the marketplace as intended. 
So with new products on the market to help consumers block calls, our next goal is to spur the development of new tools to helpcatch bad actors faster and stop them from calling in the first place.
Stay tuned for more information about the contest, and we hope to see you at DEF CON!
The author's views are his or her own, and do not necessarily represent the views of the Commission or any Commissioner.