Privacy and Data Security Update 2016 (PDF)
The Federal Trade Commission (FTC or Commission) is an independent U.S. law enforcement agency charged with protecting consumers and enhancing competition across broad sectors of the economy. The FTC's primary legal authority comes from Section 5 of the Federal Trade Commission Act, which prohibits unfair or deceptive practices in the marketplace. The FTC also has authority to enforce a variety of sector specific laws, including the Truth in Lending Act, the CAN-SPAM Act, the Children's Online Privacy Protection Act, the Equal Credit Opportunity Act, the Fair Credit Reporting Act, the Fair Debt Collection Practices Act, and the Telemarketing and Consumer Fraud and Abuse Prevention Act. This broad authority allows the Commission to address a wide array of practices affecting consumers, including those that emerge with the development of new technologies and business models.
How Does the FTC Protect Consumer Privacy and Ensure Data Security?
The FTC uses a variety of tools to protect consumers' privacy and personal information. The FTC's principal tool is to bring enforcement actions to stop law violations and require companies to take affirmative steps to remediate the unlawful behavior. This includes, when appropriate, implementation of comprehensive privacy and security programs, biennial assessments by independent experts, monetary redress to consumers, disgorgement of ill-gotten gains, deletion of illegally obtained consumer information, and provision of robust transparency and choice mechanisms to consumers. If a company violates an FTC order, the FTC can seek civil monetary penalties for the violations. The FTC can also obtain civil monetary penalties for violations of certain privacy statutes and rules, including the Children's Online Privacy Protection Act, the Fair Credit Reporting Act, and the Telemarketing Sales Rule. To date, the Commission has brought hundreds of privacy and data security cases protecting billions of consumers.
The FTC's other tools include conducting studies and issuing reports, hosting public workshops, developing educational materials for consumers and businesses, testifying before the U.S. Congress and commenting on legislative and regulatory proposals that affect consumer privacy, and working with international partners on global privacy and accountability issues.
In all of its privacy work, the FTC's goals have remained constant: to protect consumers' personal information and ensure that consumers have the confidence to take advantage of the many benefits offered in the marketplace.
ENFORCEMENT
The FTC has unparalleled experience in consumer privacy enforcement. Its enforcement actions have addressed practices offline, online, and in the mobile environment. It has brought enforcement actions against well-known companies, such as Google, Facebook, Twitter, and Microsoft, as well as lesser-known companies. The FTC's consumer privacy enforcement orders do not just protect American consumers; rather, they protect consumers worldwide from unfair or deceptive practices by businesses within the FTC's jurisdiction.
General Privacy
The FTC has brought enforcement actions addressing a wide range of privacy issues, including spam, social networking, behavioral advertising, pretexting, spyware, peer-to-peer file sharing, and mobile. These matters include over 130 spam and spyware cases and more than 40 general privacy lawsuits. In 2016, the FTC announced the following privacy cases:
Data Security
Since 2002, the FTC has brought over 60 cases against companies that have engaged in unfair or deceptive practices that put consumers' personal data at unreasonable risk. Significant developments in 2016 included the following:
Credit Reporting & Financial Privacy
The Fair Credit Reporting Act (FCRA) sets out rules for companies that use data to determine creditworthiness, insurance eligibility, suitability for employment, and to screen tenants. The FTC has brought over 100 FCRA cases against companies for credit-reporting problems and has collected over $30 million in civil penalties. The Gramm-Leach-Bliley ("GLB") Act requires financial institutions to send consumers annual privacy notices and allow them to opt out of sharing their information with unaffiliated third parties. It also requires financial institutions to implement reasonable security policies and procedures. Since 2005, the FTC has brought almost 30 cases for violations of the GLB Act. In 2016, the FTC brought the following case:
International Enforcement
The FTC enforces key international privacy frameworks, including the EU-U.S. Privacy Shield Framework and the Asia-Pacific Economic Cooperation (APEC) Cross-Border Privacy Rules (CPBR) System.
The Privacy Shield Framework provides a legal mechanism for companies to transfer personal consumer data from the European Union to the United States. On July 12, 2016, the European Commission issued an "adequacy decision" authorizing data transfers pursuant to the Framework. This enhanced Framework protects consumers' privacy and security through an agreed set of Principles, and gives the FTC a significant role in enforcing these commercial privacy promises. The Framework replaces the U.S.-EU Safe Harbor Program. The FTC brought 39 Safe Harbor cases against companies that violated Section 5 of the FTC Act by making misrepresentations about their participation in that program.
To join the Privacy Shield Framework, a company must self-certify to the Department of Commerce that it complies with the Privacy Shield Principles. A company's failure to comply with the Principles is enforceable under Section 5 of the FTC Act prohibiting unfair and deceptive acts and practices. The FTC has committed to vigorous enforcement of the new Framework, and continues to expect companies to comply with their ongoing obligations with respect to data previously transferred under the Safe Harbor Framework.
The FTC also serves as a privacy enforcement authority in the Asia-Pacific Economic Cooperation Cross-Border Privacy Rules (APEC CPBR) system. The APEC CBPR system is a voluntary, enforceable code of conduct designed to enhance the privacy and security of consumers' personal information transferred amongst the United States and other APEC members. Under the system, participating companies can be certified as compliant with APEC CBPR program requirements that implement the following nine data privacy principles: preventing harm, notice, collection limitation, use, choice, integrity, security safeguards, access and correction, and accountability.
During the past year, the FTC brought the following cases:
Children's Privacy
The Children's Online Privacy Protection Act of 1998 ("COPPA") generally requires websites and apps to obtain parental consent before collecting personal information from children under 13. Since 2000, the FTC has brought over 20 COPPA cases and collected millions of dollars in civil penalties. In 2013, the FTC updated it regulatory rule that implements COPPA to address new developments – such as social networking, smartphone Internet access, and the ability to use geolocation information – that affect children's privacy. (The new rule went into effect July 1, 2013). During the past year, the Commission brought the following case:
Do Not Call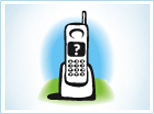 In 2003, the FTC amended the Telemarketing Sales Rule (TSR) to create a national Do Not Call (DNC) Registry, which now includes more than 226 million active registrations. Do Not Call provisions prohibit sellers and telemarketers from engaging in certain abusive practices that infringe on a consumer's right to be left alone, including calling an individual whose number is listed with the Do Not Call Registry, calling consumers after they have asked not to be called again, and using robocalls to contact consumers to sell goods or services. Since 2003, the FTC has brought 127 cases enforcing Do Not Call Provisions against telemarketers. Through these enforcement actions, the Commission has sought civil penalties, monetary restitution for victims of telemarketing scams, and disgorgement of ill-gotten gains from the 411 companies and 320 individuals involved. Although a number of cases remain in litigation, the 118 cases that have concluded thus far have resulted in orders totaling more than $147 million in civil penalties and over $1 billion in redress or disgorgement. During the past year, the Commission brought the following cases:
ADVOCACY
When courts, government offices, or other organizations consider cases or policy decisions that affect consumers or competition, the FTC may provide its expertise and advocate for policies that protect consumers and promote competition. In 2016, the FTC filed the following comments related to privacy issues:
RULES
As directed by Congress, the FTC has authority to develop rules that regulate specific areas of consumer privacy and security. Since 2000, the FTC has promulgated rules in a number of these areas:
WORKSHOPS
Beginning in 1996, the FTC has hosted over 35 workshops, town halls, and roundtables bringing together stakeholders to discuss emerging issues in consumer privacy and security. In 2016, the FTC hosted the following privacy events:
REPORTS AND SURVEYS
The FTC is a leader in developing policy recommendations related to consumer privacy and data security. The FTC has authored over 50 reports, based on independent research as well as workshop submissions and discussions, in a number of areas involving privacy and security. In 2015, the FTC released the following:
CONSUMER EDUCATION AND BUSINESS GUIDANCE
Educating businesses and consumers about privacy and data security issues – and how to address related threats – is critical to the FTC's mission. The Commission has distributed millions of copies of educational materials for consumers and businesses to address ongoing threats to security and privacy. The FTC has developed extensive materials providing guidance on a range of topics, such as identity theft, Internet safety for children, mobile privacy, credit reporting, behavioral advertising, Do Not Call, and computer security. Examples of such education and guidance materials released in 2016 include:
INTERNATIONAL ENGAGEMENT
A key part of the FTC's privacy and security work is engaging with international partners. The agency works closely with foreign privacy authorities, international organizations, and global privacy authority networks to develop robust mutual enforcement cooperation on privacy and data security investigations. The FTC also plays a lead role in advocating for strong, globally interoperable privacy protections for consumers around the world.
Enforcement Cooperation
The FTC cooperates on enforcement matters with its foreign counterparts through informal consultations, memoranda of understanding, complaint sharing, and mechanisms developed pursuant to the U.S. SAFE WEB Act, which authorizes the FTC, in appropriate cases, to share information with foreign law enforcement authorities and to provide them with investigative assistance using the agency's statutory evidence-gathering powers. During 2016, the FTC took a major step to enhance privacy enforcement cooperation through its enforcement commitments under the EU-U.S. Privacy Shield Framework, described above. The FTC also entered into the following privacy-related enforcement cooperation arrangements:
Policy
The FTC advocates for sound policies that ensure strong privacy protections for consumer data transferred across national borders. It also works to promote global interoperability among privacy regimes and better accountability from businesses involved in data transfers. During the past year, in addition to participating, alongside the Department of Commerce and other U.S. agencies, in the development of the new EU-U.S. Privacy Shield Framework for transatlantic data transfers, the FTC played a lead role in these international efforts:
---
This document covers the time period from January 2016-December 2016. It will be updated on an annual basis.