The Commission works to advance government policies that promote competition and protect consumers.
Advocacy Comments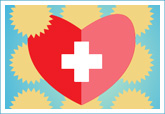 The Commission continues to provide guidance and recommendations to government bodies and lawmakers on how to incorporate competition principles into proposed laws, regulations, or policies. The majority of this year's competition advocacy comments concerned occupational licensing issues, with many focused on scope of practice and supervision regulations for health care professionals. Staff filed comments regarding advanced practice registered nurses (West Virginia, U.S. Department of Veterans Affairs), physician assistants (Iowa), denturists (Kentucky), dental hygienists (Georgia), and optometrists (Massachusetts, Puerto Rico). Staff also wrote four comments concerning restrictions on telehealth services, including three to licensing boards in Delaware (occupational therapy, dietetics/nutrition, audiologists) and one to the Alaska legislature. Another comment discussed the potential benefits of allowing the use of interactive websites that generate legal documents, and of excluding such services from the statutory definition of the practice of law (North Carolina).
The FTC also continued to oppose efforts by state legislators and regulators to secure antitrust immunity for anticompetitive health care collaborations. Staff submitted comments in Tennessee and Virginia regarding the applications of Mountain States Health Alliance and Wellmont Health System for Certificates of Public Advantage that purportedly would allow them to merge, providing immunity from federal antitrust law. Staff also sent comments to legislators in Alabama and West Virginia regarding similar attempts to shield anticompetitive health care collaborations from federal antitrust law.
Finally, staff sent competition advocacy comments to the South Carolina legislature supporting the repeal of certificate of need laws and to the Federal Energy Regulatory Commission (FERC) regarding electricity regulation.
On the consumer protection front, Commission staff wrote four comments concerning privacy and data security. Two comments went to the Federal Communications Commission (FCC). The first, from Commission staff and authorized by a unanimous Commission vote, offered constructive criticism of the FCC's proposed privacy requirements for broadband internet providers. The second, from the BCP Bureau Director, discussed the privacy enforcement implications of the proposed set-top box rule. Additional privacy and data security comments went to the National Highway Traffic Safety Administration (NHTSA) regarding revisions to the Federal Automated Vehicles Policy, and to the National Telecommunications and Information Administration (NTIA) regarding its study of the internet of things. Commission staff also commented to the FCC regarding debt collection robocalls.
Amicus Briefs
The Commission authorized staff to file eight amicus briefs in 2016 in cases in which the agency believed that its experience and expertise would be useful to the court.
Many of the amicus briefs involved cases affecting various aspects of pharmaceutical markets. Several matters involved reverse payment settlements. In February, the Commission filed an amicus brief in In Re Nexium, asking the First Circuit to distinguish between an antitrust violation and antitrust standing. The court adopted that distinction in its opinion. In March, the Commission filed an amicus brief in the Third Circuit Wellbutrin reverse payment case.
In October, the Commission filed a brief asking the Third Circuit to grant rehearing in Mylan v. Warner Chilcott (Doryx), a case involving product hopping, in which it filed an amicus brief last year.
Two cases involved the application of the Noerr-Pennington doctrine. In March, the Commission filed a supplemental brief in the Third Circuit Effexor matter discussing applicability, or lack thereof, of Noerr doctrine to private settlements of lawsuits. In November, the Commission filed a brief in the First Circuit in Amphastar v. Momenta underscoring that Noerr doctrine does not apply to petitioning before a private standard-setting organization.
In non-pharmaceutical antitrust cases, the Commission filed a brief in September in the Fifth Circuit Teladoc v. Texas Medical Board addressing both the appealability and merits of a lower court order rejecting the defendant's state action defense. In October 2016, the Commission joined with the Department of Justice in the Supreme Court's Visa v. Osborne case, which involved concerted action under Section 1 of the Sherman Act.
On the consumer protection side, the Commission filed one brief in the D.C. Circuit involving the Fair Credit Reporting Act. The June brief in Rivera v. JP Morgan Chase, filed with the Consumer Financial Protection Bureau (CFPB), concerned the statute of limitations on private lawsuits under the Act.
Congressional Testimony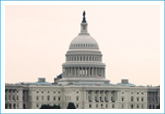 Congressional committees frequently ask FTC Commissioners and staff to testify about the agency's activities and to share its expertise on salient issues in consumer protection and competition. In 2016, the FTC testified before Congress on consumer privacy, the pet medication industry, fraud affecting seniors, agency enforcement of consumer protection and antitrust laws, occupational licensing, and international antitrust enforcement. The Commission also testified on agency processes and potential reform.
Workshops and Public Forums
Hosting workshops on emerging business practices and technologies is another example of how the Commission advances its competition and consumer protection missions. The FTC convenes fellow regulators and enforcement partners, as well as industry representatives, consumer advocates, and academics for informative and often groundbreaking discussions of the challenges posed by current issues.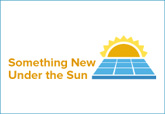 The FTC hosted two policy workshops this year to explore cutting-edge distribution issues in two different industries. In January 2016, the FTC hosted a workshop to examine state regulation of automobile sales. Experts discussed the competitive implications of these regulations, how they may affect new entrants into automobile manufacturing, and how the industry might better serve consumers. In June 2016, the FTC hosted a workshop on solar distributed generation (DG), which primarily involves solar panels installed on individual homes. Experts discussed the development of the solar industry and solar panel technology, current approaches to compensating owners of solar panels for the power they produce, and potential consumer confusion when purchasing rooftop solar panels.
The FTC continued to host conferences as part of its Start with Security initiative. At an event in Seattle, experts provided insights to startups and other small companies about securing the software and products they develop. The workshop focused on building a security culture, integrating security into development, and the business case for security. Another Start with Security conference in Chicago brought together technologists who shared practical tips and strategies for implementing effective data security with businesses, including security considerations when interacting with third parties.
In 2016, the Commission also hosted several workshops in its Fall Technology Series, including one to explore ransomware, another to discuss the advent of Smart TVs, and a third to develop best practices for transparency and accountability issues in commercial and private drone use. The agency also started its Fin Tech Series in June by discussing marketplace lending, and in October, the FTC hosted a second forum on crowdfunding and peer-to-peer payment systems.
Reports
Commission and staff reports continue to shed light on a range of important topics. In November 2016, the FTC issued its report on internet and app-based "sharing economy" platforms used by millions of Americans. The report summarizes a June 2015 FTC public workshop and highlights a number of competitive benefits and potential challenges posed by disruptive business models in markets such as for-hire-transportation and short-term lodging.
In October 2016, reflecting the Commission's longstanding interest in issues at the intersection of competition and patent law and policy, the FTC issued its report on patent assertion entities (PAEs). PAEs are businesses that acquire patents from third parties and then try to make money by licensing or suing accused infringers. The Commission used its authority under Section 6(b) of the FTC Act to collect non-public information regarding PAE acquisition, licensing, and organizational behavior. In its subsequent report, the FTC described two types of PAEs that use distinctly different business models — focusing either on litigation or portfolio acquisition — and offered tailored recommendations to alleviate potential litigation abuses by PAEs.
The Commission issued a report on the growing use of big data, which outlines a number of questions for businesses to consider to help ensure that their use of big data analytics, while producing many benefits for consumers, avoids outcomes that may be exclusionary or discriminatory. The agency also issued a report to Congress describing the agency's substantial work on fraud prevention, law enforcement, and consumer outreach and education in African American and Latino communities, and outlining a strategy to build on this prior work.
Enforcement Policy Statements
The FTC and the Department of Justice (DOJ) jointly issued updated Antitrust Guidelines for the Licensing of Intellectual Property that explain how the federal antitrust agencies evaluate licensing and related activities involving patents, copyrights, trade secrets, and know-how. These revisions update the agencies' 1995 IP Licensing Guidelines, and reaffirm key principles that offer a sensible and balanced approach to the agencies' analysis of the licensing of intellectual property rights.
On the consumer protection side, the FTC issued its Enforcement Policy Statement Regarding Marketing Claims for Over-the-Counter Homeopathic Drugs. The statement explains that the FTC will hold efficacy and safety claims for OTC homeopathic drugs to the same standard as other products making similar claims. Specifically, companies must have competent and reliable scientific evidence for health-related claims, including claims that a product can treat specific conditions. The statement describes the type of scientific evidence that the Commission requires of companies making such claims for their products.
International Engagement
The FTC cooperates with competition and consumer protection agencies in other countries to halt deceptive and anticompetitive business practices that affect U.S. consumers, and promotes sound approaches to issues of mutual international interest by building relationships with counterpart agencies around the world on competition and consumer protection issues.
The recent joint FTC and DOJ release of the Antitrust Guidelines for International Enforcement Cooperation reflects the agencies' commitment to provide guidance to businesses engaged in international activities. These guidelines update the 1995 Antitrust Enforcement Guidelines for International Operations, and reflect the agencies' commitment to working with foreign authorities on enforcement and policy matters. The revisions describe the current practices and methods of analysis the agencies employ when determining whether to initiate and how to conduct investigations of, or enforcement actions against, conduct or transactions with an international dimension. In addition to addressing the agencies' international enforcement policy and related tools, the updated guidelines include a new chapter on international cooperation.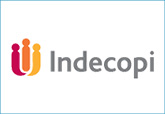 The FTC's international competition program continued to promote cooperation with competition agencies around the world throughout 2016. In May, the FTC and the Department of Justice signed an antitrust cooperation agreement with Peru's National Institute for the Defense of Competition and the Protection of Intellectual Property to promote increased cooperation and communication among the competition agencies. This is the agencies' fifteenth bilateral antitrust cooperation arrangement, which, together with OECD and ICN multilateral instruments, help facilitate the agencies' enforcement cooperation. In fiscal year 2016, the FTC cooperated with competition agencies around the world in 46 investigations, including with multiple agencies on the Staples/ Office Depot merger, Ball Corporation's acquisition of Rexam PLC, and Teva/Allergan.
In addition, the FTC worked with counterpart agencies to promote convergence toward sound competition policy and procedures. Over the past year, the FTC held senior-level meetings with key counterparts, including agencies in Canada, China, the European Union, Japan, and Korea, on issues including procedural fairness in antitrust investigations, the role of competition enforcement and advocacy in promoting innovation, and antitrust enforcement involving intellectual property. Notably, in 2016, the FTC was selected to co-chair the ICN's Merger Working Group, where it leads efforts to promote procedural and substantive convergence in the design and operation of merger review regimes, including through the development of Recommended Practices reflecting international best practice. The FTC also worked with U.S. government colleagues in intergovernmental fora that address competition-related issues, and participated in the interagency teams that negotiated outcomes with China in the Joint Commission on Commerce and Trade and the Strategic and Economic Dialogue, including with regard to transparency of competition laws and policies.
In the consumer protection area, the FTC cooperated on enforcement-related mutual assistance with foreign agencies or multilateral organizations in 53 matters. One highlight was the FTC's successful collaboration with the Office of the Privacy Commissioner of Canada and the Australian Information Commissioner in investigating a massive data breach and other deceptive practices of Toronto-based adult dating website AshleyMadison.com, which had members in nearly 50 countries. The Australian and Canadian agencies contributed to the FTC's investigation and reached their own settlements with the company. To facilitate cooperation, the FTC relied on key provisions of the U.S. SAFE WEB Act that allow the FTC to share information with foreign counterparts to combat deceptive and unfair practices that cross national borders.
Another area of international concern involves Indian call centers, which continue to be the source of a variety of frauds. In addition to enforcement, the FTC has organized multiple stakeholder meetings, including three in India, to develop and pursue a coordinated and multi-pronged approach to this threat. The collaboration led to a four-city law enforcement training aimed at developing Indian law enforcement's capacity to arrest and prosecute the India-based individuals who perpetrate these frauds. In the fall, Indian police shut down a massive telemarketing fraud ring operating outside Mumbai, arresting 70 people and questioning hundreds more. The operation had allegedly targeted U.S. consumers with an IRS impersonation scam that defrauded consumers of tens of millions of dollars. Shortly after the Indian police action, the U.S. Department of Justice unsealed an indictment charging 61 individuals with involvement in a transnational telemarketing fraud scheme operating out of a network of call centers in India that bilked U.S. consumers out of hundreds of millions of dollars using the IRS and other government imposter scams. Following these actions, the number of IRS imposter scams being reported to the FTC plummeted.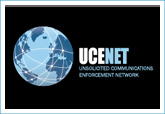 To strengthen cross-border cooperation further, the FTC also entered into two new memoranda of understanding to facilitate sharing information and intelligence about unsolicited messaging and calls, especially concerning fraudulent and malicious activities, with the Canadian Radio-television Commission and with 10 international counterparts. The agencies are members of the Unsolicited Communications Enforcement Network.
In the policy arena, the FTC played a leading role in revising the OECD's Recommendation on Consumer Protection in E- Commerce, issued in April, to address new developments in e-commerce, including mobile applications, digital content, and peer platform marketplaces. In addition to reinforcing core principles, the new guidelines call for governments and businesses to develop minimum levels of consumer protection across payment mechanisms and implement privacy and data security practices for consumer data.
The FTC, alongside the Department of Commerce and other U.S. agencies, developed a new EU-U.S. Privacy Shield Framework for transatlantic data transfers. In July, the European Commission issued an "adequacy decision" authorizing data transfers pursuant to the Framework. This enhanced Framework protects consumers' privacy and security through an agreed set of Privacy Shield Principles and gives the FTC a significant role in enforcing these commercial privacy promises pursuant to Section 5 of the FTC Act. The Framework replaces the U.S.-EU Safe Harbor Program. The FTC has committed to vigorous enforcement of the new Framework and continues to expect companies to comply with their ongoing obligations with respect to data previously transferred under the Safe Harbor Framework. The FTC also participated in developing the Swiss-U.S. Privacy Shield Framework, and made similar enforcement commitments.
Finally, the FTC has continued its technical assistance program in which it shares its experience with competition and consumer protection agencies around the world, conducting 59 programs for officials from 107 countries. Through its International Fellows Program, the FTC brought 16 fellows to the FTC from five competition and three consumer protection agencies to work alongside FTC staff on antitrust and consumer protection enforcement matters.