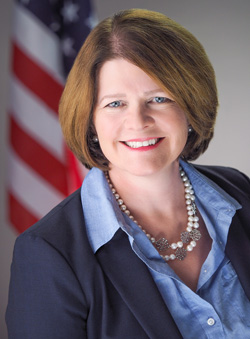 Welcome to the Federal Trade Commission's (FTC) 2016 Annual Highlights outlining our most significant achievements protecting consumers and promoting competition in calendar year 2016. Last year, we continued to focus on protecting the interests of consumers in areas that have the greatest impact, from health care to the digital economy to basic consumer products and services. We also sought to expand our understanding of emerging technologies and their impact on consumers.
The FTC plays an indispensable role in ensuring that the American economy remains competitive and continues to foster innovation and growth, to the benefit of all consumers, based on sound free-market principles. The FTC successfully challenged mergers that would have harmed the competitive process and consumers. For example, we secured injunctions blocking hospital mergers in Harrisburg, Pennsylvania, and Chicago's North Shore, with two circuit court opinions validating the agency's analysis. The FTC also continued to challenge anticompetitive reverse payment agreements between branded and generic pharmaceutical mergers after a favorable ruling from the Supreme Court in FTC v. Actavis supported the agency's antitrust enforcement in this area, including its first challenge to an agreement not to market an authorized generic.
On the consumer protection side, we continued to tackle the issues of most importance to consumers, including fraud utilizing traditional and novel platforms, deceptive advertising, privacy, and data security. The Commission's focus on stopping deceptive and unfair marketing so consumers can make informed purchasing decisions resulted in the FTC's largest false advertising settlement in its history. Volkswagen Group of America agreed to spend up to $10 billion to settle FTC charges that its "clean diesel" claims deceived consumers. We also settled our lawsuit against DeVry University for deceiving students about the likelihood that they would find jobs after graduation in their field of study. DeVry and its parent company will pay $100 million to students harmed by the university's conduct.
Our policy efforts continued to be strong in 2016, with numerous advocacy comments, amicus briefs, Congressional testimony, workshops, and community events.
Finally, my fellow Commissioner Terrell McSweeny and I want to thank the FTC's dedicated staff for their unwavering commitment to protect consumers and promote competition. Their dedication to the FTC's dual missions is unparalleled.

Maureen K. Ohlhausen