The Federal Trade Commission (FTC) functions primarily as a law enforcement agency. We undertake both court and administrative actions to enhance competition and protect consumers.
Introduction
The Federal Trade Commission is a bipartisan federal agency with a unique and important mission: protect consumers and promote competition.
In 2016, the Federal Trade Commission continued to promote competition through its merger challenges and anticompetitive conduct cases. Most notably, the Commission blocked three mergers, preserving competition in the market for office supplies sold to large business customers and in two local markets for hospital services. The Commission also brought two cases against companies for using unlawful means to maintain a monopoly, increasing consumer prices, and limiting access and innovation.
On the consumer protection front, the FTC had many successes at the district court and appellate levels. The agency obtained the largest false advertising settlement in its history with Volkswagen Group of America, a historic settlement with Herbalife, and its largest litigated judgment ever against operators of payday lending scheme AMG Services. At the appellate level, the U.S. Court of Appeals for the Second Circuit upheld a lower court ruling requiring the operator of affiliate marketing group LeadClick Media to pay $11.9 million for its part in helping to promote LeanSpa, a deceptively marketed weight-loss supplement.
Here are the highlights of the FTC's enforcement efforts over the last year. As these highlights show, the FTC remains vigilant in protecting competition and consumers across many important sectors of the U.S. economy, such as health care and technology, and demonstrates the Commission's commitment to stopping fraud and enforcing its orders.
Health Care
The Commission promotes competition among health care providers to encourage cost-containment, higher quality care, increased access, more choices, and health care innovation. Using enforcement as its primary tool, the Commission works to prevent anticompetitive mergers and conduct that might diminish competition in health care markets.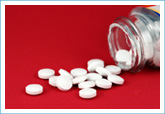 One key enforcement effort is to prevent mergers that would remove competitive constraints and likely enable health care providers to raise rates or decrease quality for vital services. The Commission secured injunctions blocking hospital mergers in Harrisburg, Pennsylvania, and Chicago's North Shore with two circuit court opinions that validated the agency's analysis. The Commission reviews pharmaceutical mergers with an eye to preserving competition in both generic and branded markets for these vital products. This year the Commission ordered the largest divestiture in a pharmaceutical merger when Teva agreed to sell assets related to 79 products in order to acquire Allergan plc. The Commission announced settlements in four other mergers involving pharmaceutical products, including generic drugs to treat common conditions such as colitis and epilepsy, and several generic injectable drugs, as well as animal vaccines. Two other actions required divestitures to preserve competition for polymer discs used in hard contact lenses and for vascular closure devices and steerable sheaths used to guide catheters.
The Commission also continues to challenge anticompetitive reverse payment agreements between branded and generic pharmaceutical mergers after a favorable ruling from the Supreme Court in FTC v. Actavis supported the agency's antitrust enforcement in this area. The Commission brought its first case challenging an agreement not to market an authorized generic — often called a "no-AG commitment" — as a form of reverse payment. In a suit filed in federal court, the FTC alleged that Endo Pharmaceuticals and several other drug companies violated antitrust laws by using these settlement agreements to block consumers' access to lower-cost generic versions of Opana ER, Endo's extended release opioid drug, and Lidoderm, a topical patch used to relieve pain.
On the consumer protection side, the FTC continues to take action against deceptive health claims. For example, developers and marketers behind LearningRx "brain training" programs agreed to pay $200,000 and stop making false and unsubstantiated claims that their programs were clinically proven to permanently improve serious health conditions like autism, dementia, Alzheimer's disease, strokes, and concussions, and that the training substantially improved career earnings and job performance. In another case, marketers of Mercola-brand indoor tanning systems settled charges they made false and unsupported claims about the safety of their tanning systems, saying people could "Slash [Their] Risk of Cancer" by tanning indoors, and "reverse the appearance of aging." The company will pay $2.95 million to provide full refunds to consumers. The average refund amount is over $1,800. The FTC also challenged the sellers of Supple, a liquid supplement, alleging the company falsely advertised that their product provided complete relief from chronic and severe joint pain caused by arthritis and fibromyalgia and was scientifically proven to eliminate joint pain. The FTC said there was no solid scientific backing for their claims.
The Commission also continued to tackle unsubstantiated health claims on mobile platforms. In the case of Aura Labs, the FTC alleged that marketers of a mobile app designed to measure blood pressure deceived consumers with claims that their Instant Blood Pressure (IBP) app was just as accurate as a traditional around-the-arm blood pressure cuff. In reality, readings reported by the IBP app were significantly less accurate. The Commission alleged that the owner provided a positive review of the app, rating it "five stars" in app stores without disclosing his connection to the company.
Deceptive weight loss claims also continue to be an enforcement priority for the Commission. The FTC charged an affiliate marketing operation with sending millions of consumers spam emails with links to fake news sites with fictitious articles and phony endorsements to sell weight-loss products. In another case, marketers of green coffee bean extract weight-loss supplements, male enhancement products, and skin care products agreed to forfeit assets totaling approximately $9.2 million, and have turned over a Ferrari to settle the FTC's court action.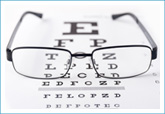 In some instances, instead of bringing cases, the Commission sends warning letters to give businesses an opportunity to correct an issue. For example, in 2016 staff sent 10 warning letters to online marketers selling products including wristbands, patches, and stickers that purported to provide protection from the Zika virus. The letters warned that any Zika-related claims must be supported by competent and reliable scientific evidence in the form of well-controlled human clinical testing. FTC staff also sent 38 letters to eye doctors warning about possible violations of the Eyeglass Rule, which says patients have the right to get their prescriptions from their eye doctors at the end of eye exams, at no extra charge, and without having to ask for it.
Technology
Competition in technology sectors can be especially important to ensure that technological advances continue to drive innovation and growth in the economy, introducing more efficient products and processes into the marketplace, increasing quality, and decreasing prices. For instance, the Commission took action to preserve competition in the worldwide market for specially designed transistors used in auto ignition systems. The Commission also charged the world's largest maker of a high-performance polymer used to make medical implants with violating the antitrust laws by using long-term exclusive contracts to maintain its monopoly. The FTC alleged that Invibio, the first company to make the specialty product, maintained its 90 percent market share through anticompetitive tactics that impeded newcomers from effectively competing for customers.
On the consumer protection side, the Commission brought actions combating fraud across several novel platforms. The FTC and State of Florida took action against defendants who ran an international tech support scam that allegedly made consumers think malware or hackers had compromised their computers, and that the company was associated with or certified by Microsoft and Apple to fix their computers. The agency also took action against technology company Vulcan, which purchased a Google Chrome browser extension game used by more than 200,000 consumers, and replaced it with Vulcun's own extension, which purported to offer users unbiased recommendations of popular Android applications. What Vulcun's extension actually did, the FTC charged, was to install apps directly on the Android devices of consumers, bypass the permissions process in the Android operating system, and bombard people with ads.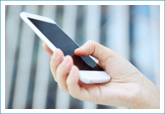 The FTC remains focused on privacy and data security, especially in the mobile marketplace. One example of this is the FTC's continued scrutiny of the practice of using mobile applications to track consumers' movements without their consent. The agency alleged that digital advertising company Turn deceived consumers by tracking them online and through their mobile apps, even after consumers took steps to opt out of such tracking. In another case, the FTC charged that InMobi violated the Children's Online Privacy Protection Act (COPPA) Rule by deceptively tracking the locations of hundreds of millions of consumers, including children, without their knowledge or consent to serve them geo-targeted advertising. The FTC alleged that InMobi also violated COPPA by collecting this information from apps that were clearly directed at children, in spite of promising otherwise. The complaint noted that InMobi's software tracked location in thousands of child-directed apps with hundreds of millions of users without following the steps required by COPPA to get a parent or guardian's consent to collect and use a child's personal information. The company will pay $950,000 in civil penalties.
Protecting data security and privacy beyond the mobile realm remains an agency priority. The operators of Toronto-based dating site Ashley Madison agreed to settle FTC and state charges that the company deceived consumers and failed to protect 36 million users' account and profile information in relation to a massive breach of their network. The FTC alleged that the company engaged in unfair security practices by failing to take reasonable steps to prevent unauthorized access to personal information on their network, causing substantial consumer harm. Another example is in the Practice Fusion settlement. The FTC alleged that Practice Fusion misled consumers by soliciting reviews for their doctors without disclosing adequately that these reviews would be publicly posted on the internet, resulting in the public disclosure of patients' sensitive personal and medical information. In a third case, the agency alleged that ASUSTeK Computer exposed consumers' sensitive personal information on the internet because of critical security flaws in its routers.
The FTC also has continued its efforts to stop illegal telemarketing. In one case, the Commission alleged that Consumer Education Group violated the Telemarketing Sales Rule by making illegal robocalls to consumers on the national DNC registry as part of a campaign to generate sales leads for third parties. Additionally, the FTC, in coordination with the Department of Justice, charged KFJ Marketing with making illegal robocalls promising consumers energy savings in an effort to generate leads to sell to solar panel installation companies.
Consumer Products and Services, and Manufactured Goods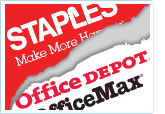 The Commission works to preserve competition for purchases consumers make every day. For instance, the Commission required the divestiture of 81 stores to preserve supermarket competition in 46 towns in a merger that combined stores operating under the Stop & Shop, Giant, Martin's, Food Lion, and Hannaford banners. The Commission also charged 1-800 Contacts, the country's largest online retailer of contact lenses, with unlawfully orchestrating a web of anticompetitive agreements with rivals that suppress competition for certain online search advertising auctions, restricting advertising to consumers, and resulting in some consumers paying higher prices for contact lenses. The FTC blocked the merger of Staples and Office Depot, a merger that was likely to increase the cost of consumable office supplies bought by some of the largest businesses in the United States. The parties abandoned their plans after the court's action.
The Commission also works to maintain competitive markets for manufactured goods. This year, the Commission took action to preserve competition for industrial gases, cement, and sodium chlorate, a chemical used to process paper products. The FTC also required the divestiture of eight plants in the merger of the country's first and second largest manufacturers of aluminum beverage cans. Finally, the FTC settled with a distributor of iron pipes alleged to have made illegal invitations to collude with rival manufacturers that also served as distributors in certain geographic regions.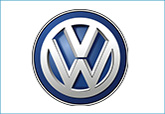 This year, the Commission's focus on stopping deceptive and unfair marketing so consumers can make informed purchasing decisions resulted in the FTC's largest false advertising settlement in its history. Volkswagen Group of America agreed to spend up to $10 billion to settle FTC charges that its "clean diesel" claims deceived consumers. Volkswagen is offering affected consumers all cash buybacks, no penalty lease terminations, or the possibility of a technical modification to the car and a separate cash payment for nearly 500,000 model year 2009-2015 2.0 liter diesel vehicles sold or leased in the U.S.
The agency's work challenging deceptive multi-level marketing claims resulted in another historic settlement. Herbalife agreed to fundamentally restructure its U.S. business operations so people are rewarded for what they sell, not how many people they recruit. The company also will pay $200 million to compensate consumers to settle FTC charges that the company deceived consumers into believing they could earn substantial money selling diet, nutritional supplement, and personal care products. Vemma Nutrition Company, which sells health and wellness drinks through a network of distributors, agreed to end business practices the FTC alleged created a pyramid scheme.
The FTC also addressed deceptive endorsements in important cases this year. Lord & Taylor agreed to settle FTC charges that it did not make clear that a magazine article on its clothing launch was a paid promotion, and that it had paid 50 online fashion "influencers" to post Instagram pictures of themselves wearing the same dress. In another action, the FTC charged that Warner Bros. Home Entertainment failed to adequately disclose that it paid online "influencers" to post positive gameplay videos on YouTube and social media for the video game Middle Earth: Shadow of Mordor. The company settled.
In 2016, the FTC also challenged misleading education-related claims. In the agency's first enforcement action against an education lead generator, the FTC alleged the operators of Gigats.com ran a deceptive scheme to generate sales leads. Instead of "pre-screening" job applicants for employers, as it claimed, the company gathered information from applicants and steered them to "employment specialists" who tried to sign them up for education programs that were paying Gigats for leads. The FTC also filed suit against the operators of DeVry University, alleging its ads deceived people about the likelihood of students finding jobs in their fields of study and earning more than graduates with bachelor's degrees from other schools. DeVry and its parent company will pay $100 million to students harmed by the university's conduct. Online distance education school Stratford Career Institute was charged with misleading consumers about its high school equivalency diploma program, which the agency alleges failed to meet the basic requirements set by most states.
Stopping Activities Related to Fraud
Because of the serious harm it causes to consumers, stopping fraud continues to be the FTC's largest consumer protection program.
The FTC's work on fraud in 2016 included many cases that helped protect different communities affected by fraud, including veterans and older consumers. For example, the FTC charged Blue Saguaro Marketing and another fraudulent telemarketing scheme with tricking seniors and veterans into paying for worthless money-making opportunities purportedly connected to Amazon.com. Blue Saguaro also lured consumers with a phony grants program. In the case of DiscountMetalBrokers, the FTC alleged the company persuaded consumers to pay for gold and silver as investments, but often failed to deliver the goods. Many consumers lured in by this scheme used their retirement savings, paying anywhere from $1,000 to $300,000.
This year, the FTC also obtained its largest litigated judgment ever against operators of payday lending scheme AMG Services. A federal court ordered the defendants to pay $1.3 billion for deceiving consumers and illegally charging them undisclosed and inflated fees. In another case, a federal court imposed a $43.1 million judgment against Ideal Financial Solutions and its subsidiaries, and a $36.6 million judgment against Jared Mosher, for allegedly operating a massive scam that used consumers' information from payday loan applications to take money from their bank accounts without their knowledge or consent.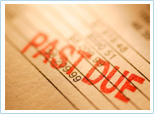 The FTC also continues to crack down on debt collectors that use deceptive and abusive collection practices. The FTC and Illinois Attorney General took action against Stark Law for allegedly threatening and intimidating consumers to collect phantom payday loan "debts," and illegally providing portfolios of fake debt to other debt collectors — the FTC's first case alleging that practice.
The Commission also has gone after deceptive debt relief services, including three cases that were the FTC's first against student loan debt relief schemes. The FTC charged Good Ebusiness with falsely representing to financially distressed homeowners and student loan borrowers that it would help get their mortgages and student loans modified. The FTC and the State of Florida also took action against Consumer Assistance Project and Student Aid Center, two operations charged with running phony student loan debt relief schemes. This year the agency also issued a list of Banned Mortgage Relief and Debt Relief Companies and People, which includes operations whose behavior was so egregious that the FTC asked the courts to permanently ban the company or person from the industry.
Imposter scams also remained on the FTC's radar. The FTC charged D&S Marketing Solutions with bilking at least $1.3 million from newly opened small businesses by pretending to be a federal government agency. DOTAuthority allegedly tricked small commercial trucking businesses into paying them for federal and state motor carrier registrations by impersonating government transportation agencies. OMICS Group, the publisher of hundreds of purported online academic journals, was charged with deceiving academics and researchers about the nature of its publications and hiding publication fees.
Enforcing Orders
The Commission remains focused on its order enforcement program, which complements its litigation. The program includes civil contempt actions, the criminal liaison program, and collection proceedings to obtain payment of judgments.
This past year, three Dallas area auto dealers, collectively known as Southwest Kia, have agreed to pay an $85,000 civil penalty to settle Commission charges that they violated an administrative order barring them from deceptively advertising the cost of buying or leasing a car. Under another settlement, the Billing Services Group will pay $5.2 million to resolve agency allegations that it violated a court order that settled earlier FTC charges of phone bill cramming. A federal court found BlueHippo and its CEO Joseph Rensin in contempt of a 2008 order prohibiting operation of a deceptive computer-financing scheme. The FTC first charged the defendants with contempt in 2009, alleging that they had flouted the 2008 order by contracting with thousands of consumers to finance new computers, but in most instances failing to provide the computers and failing to disclose key aspects of their refund policy. The court found that the defendants violated the 2008 order, but awarded consumer redress of only $609,000. In a successful appeal, the agency secured an additional $13.4 million to refund consumers this year.
When the FTC partners with criminal authorities to promote prosecution of consumer frauds, our Criminal Liaison Unit (CLU) provides them with evidence and information that builds strong criminal fraud cases and assists in the trial and conviction of FTC defendants and their associates. In 2016, prosecutors relied on FTC information and support to charge 103 criminal defendants and secure dozens of convictions, with an average prison sentence of 3.7 years. For example, a defendant in the FTC's Nelson Gamble & Associates case, is now serving a sentence of more than seven years for his role in a scam that misrepresented debt relief services to consumers and charged them undisclosed up-front fees.
In 2016, the FTC actively pursued the collection of outstanding judgments. A federal court judge approved an order lifting the partial suspension of a $200,000 judgment imposed in an original order settling charges against Vito Glazers, a defendant in the 2014 CPATank text spam case. The Commission's evidence demonstrated that Glazers failed to disclose nearly $448,000 in assets he withdrew from a bank account five months before signing the financial disclosure. Accordingly, the order lifts the partial suspension against Glazers and requires him to pay the outstanding $180,000 within seven days.