Two individuals who worked with Florida-based Grand Bahama Cruise Line LLC (GBCL) and others in making millions of illegal robocalls to consumers settled a Federal Trade Commission complaint and are permanently banned from making telemarketing robocalls.
The defendants, Johnathan Blake Curtis and Anthony DiGiacomo, who controlled four corporations involved in the massive operation, also will each pay a $50,000 civil penalty to the U.S. Treasury. The proposed order settling the FTC's complaint resolves the agency's charges against the final group of GBCL defendants.
According to the FTC's complaint, the defendants involved in the GBCL operation made or facilitated millions of illegal calls to consumers nationwide, pitching free cruise vacations between Florida and the Bahamas. Starting in 2013, the defendants operated their own in-house call center, employing telemarketers to call consumers.
The FTC alleged that, through 2017, the GBCL operation also hired outside call centers, including several other defendants, which marketed the cruise vacation packages. GBCL's telemarketing operation allegedly bought call lists from lead generators that conducted illegal survey robocalls to identify potential customers.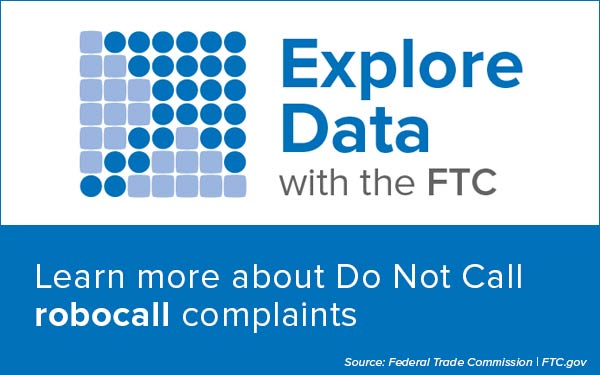 In addition to delivering millions of illegal robocalls through 2018, the defendants failed to scrub their lists against the agency's Do Not Call (DNC) Registry, and called phone numbers on the Registry, the FTC alleged. The defendants also illegally called consumers who asked not to be called, and transmitted false caller ID information, in violation of the agency's Telemarketing Sales Rule (TSR).
The proposed settlement order announced today resolves the FTC's charges against the remaining defendants in this case: 1) Johnathan Blake Curtis; 2) Anthony DiGiacomo; 3) Grand Bahama Cruise Line, LLC; 4) Ultimate Vacation Group, also doing business as (d/b/a) Royal Bahamas Cruise Line, LLC; 5) Tropical Accommodations, LLC, also d/b/a Grand Celebration Cruise Line; 6) VSC, LLC; and 7) Florida V.S.C. Inc.
Under the proposed order, the defendants are permanently banned from engaging in, or assisting others in engaging in, making robocalls to consumers. The order also bars them from: abusive telemarketing, including calling phone numbers on the FTC's Do Not Call Registry (unless they have previously obtained express consent in writing from a consumer to call them or met other specific conditions), blocking or misrepresenting Caller ID information, and violating the TSR.
Finally, the order imposes a $6.4 million civil penalty jointly and severally against the individual and corporate defendants, which will be partially suspended once Curtis and DiGiacomo both pay $50,000 to the U.S. Treasury.
The Commission vote approving the complaint and proposed final order was 5-0. The FTC filed the complaint and proposed orders in the U.S. District Court for the Middle District of Florida, Orlando Division. In January 2020, the FTC announced that four other defendants in this case, Christopher A. Cotroneo, call center Cabb Group, LLC, and Christina and Robert J. Peterson II, agreed to orders settling the Commission's claims against them.
Contact Information
Media Contact
Staff Contact
Bureau of Consumer Protection