The Federal Trade Commission is sending 4,505 checks to people who lost money in a financing scheme that targeted customers shopping for computers and related electronic devices.
In 2008, the FTC alleged that BlueHippo Funding, LLC and affiliate BlueHippo Capital, LLC promised to finance new computers, collected money from customers, and then failed to provide them with computers. The Commission also alleged that the two companies failed to disclose key terms of BlueHippo's refund policy to customers prior to their making payments.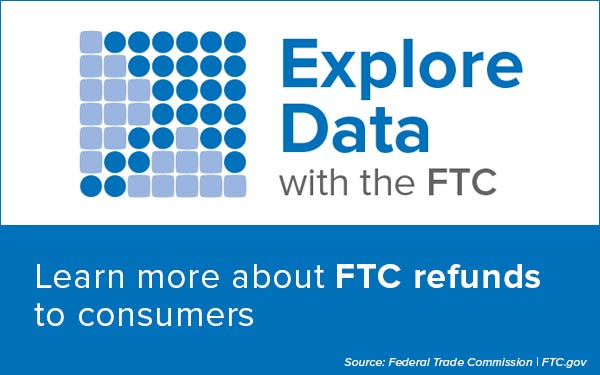 After agreeing to a settlement with the FTC, BlueHippo continued to engage in deceptive practices. In 2009, the FTC sued the companies again, as well as CEO and sole owner Joseph Rensin, charging them with contempt for violating the 2008 order. The FTC won a lengthy court battle, and is now using the money it recovered from Rensin to provide more than $103,000 in refunds to consumers.
People who receive checks should deposit or cash them within 90 days, as indicated on the check. Recipients who have questions about their checks can call the refund administrator Analytics, Inc., at 1-855-558-1233. The FTC never requires people to pay money or provide account information to cash a refund check.
The FTC's interactive dashboards for refund data provide a state-by-state breakdown of FTC refunds. In 2020, FTC actions led to more than $483 million in refunds to consumers across the country, but recently the United States Supreme Court ruled the FTC lacks authority under Section 13(b) to seek monetary relief in federal court going forward. The Commission has urged Congress to restore the FTC's ability to get money back for consumers.
Contact Information
Contact for Consumers
Media Contact