Georgetown University Law Center 600 New Jersey Ave., NW, Washington, DC 20001 | Directions & Nearby
Hart Auditorium
Event Description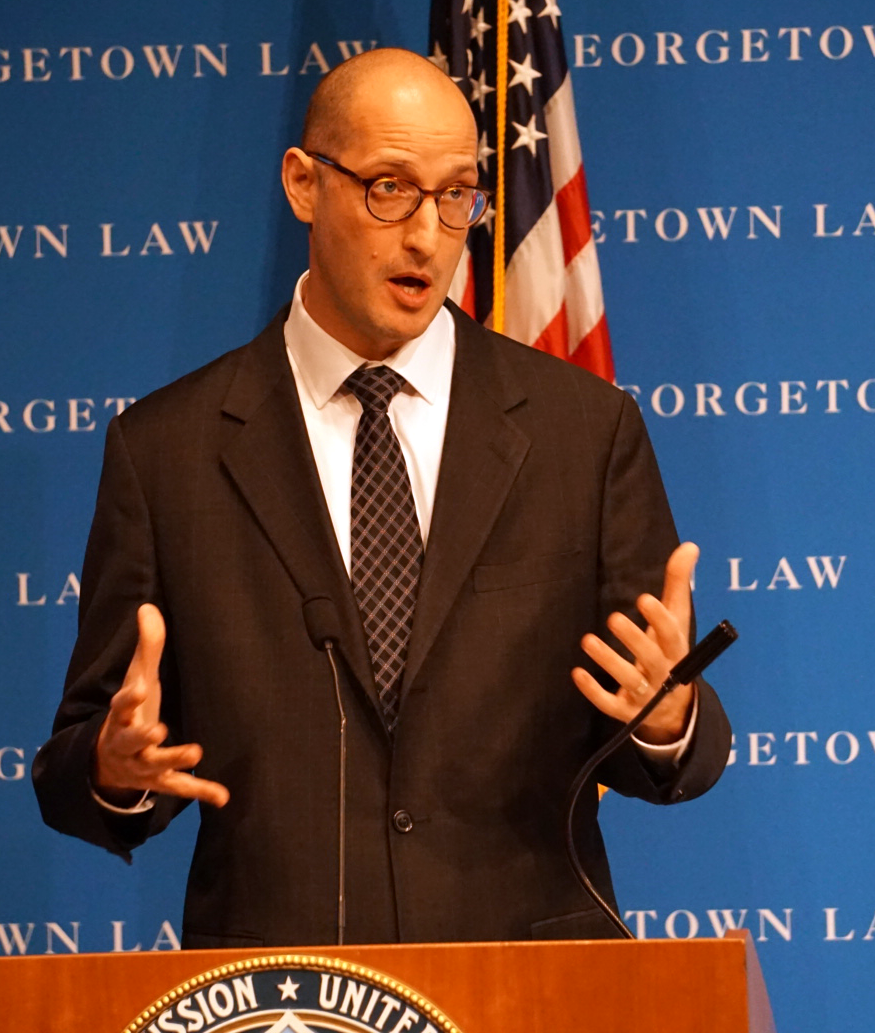 Commissioner Noah Joshua Phillips
opens the fifth FTC hearing
The Federal Trade Commission held the fifth session of its Hearings initiative, with a one-day session to be held at the Georgetown University Law Center in Washington, D.C. on November 1, 2018. This session rescheduled the hearing session originally postponed on September 14 due to inclement weather.
The Georgetown event examined vertical merger analysis and the role of the consumer welfare standard in U.S. antitrust law. A detailed agenda is available below.
The Commission invites public comment on these issues, including on the questions listed below:
Should the U.S. antitrust agencies publish Vertical Merger Guidelines? What guidance should they provide regarding the assessment of the competitive effects of vertical mergers, including the substantive theories of competitive harm and the treatment of transaction-related efficiencies? Under what conditions, if any, should the guidelines recognize a presumption of anticompetitive harm? What showing should be required to overcome such a presumption? Under what circumstances, if any, should behavioral remedies be accepted to remedy the likely anticompetitive effects of vertical mergers?
Is the "consumer welfare standard" the appropriate standard for evaluating compliance with the antitrust laws? What are alternative frameworks with which to evaluate compliance with the antitrust laws? What are their strengths and weaknesses? Is there empirical support for preferring one standard instead of another standard?
Disability Accommodation
The FTC Hearings on Competition and Consumer Protection in the 21st Century will accommodate as many attendees as possible; however, admittance will be limited to seating availability. Reasonable accommodations for people with disabilities are available upon request. Request for accommodations should be submitted to Elizabeth Kraszewski via email at ekraszewski@ftc.gov or by phone at (202) 326-3087. Such requests should include a detailed description of the accommodation needed. Please allow at least five days advance notice for accommodation requests; last minute requests will be accepted but may not be possible to accommodate.