New research in a staff report from the Federal Trade Commission shows a number of key differences in the way that fraud and other consumer problems affect communities of color, from the types of problems reported to the methods used to pay scammers.

The new report, "Serving Communities of Color," highlights the FTC's law enforcement and outreach work addressing consumer protection issues facing these communities in addition to the newly published research.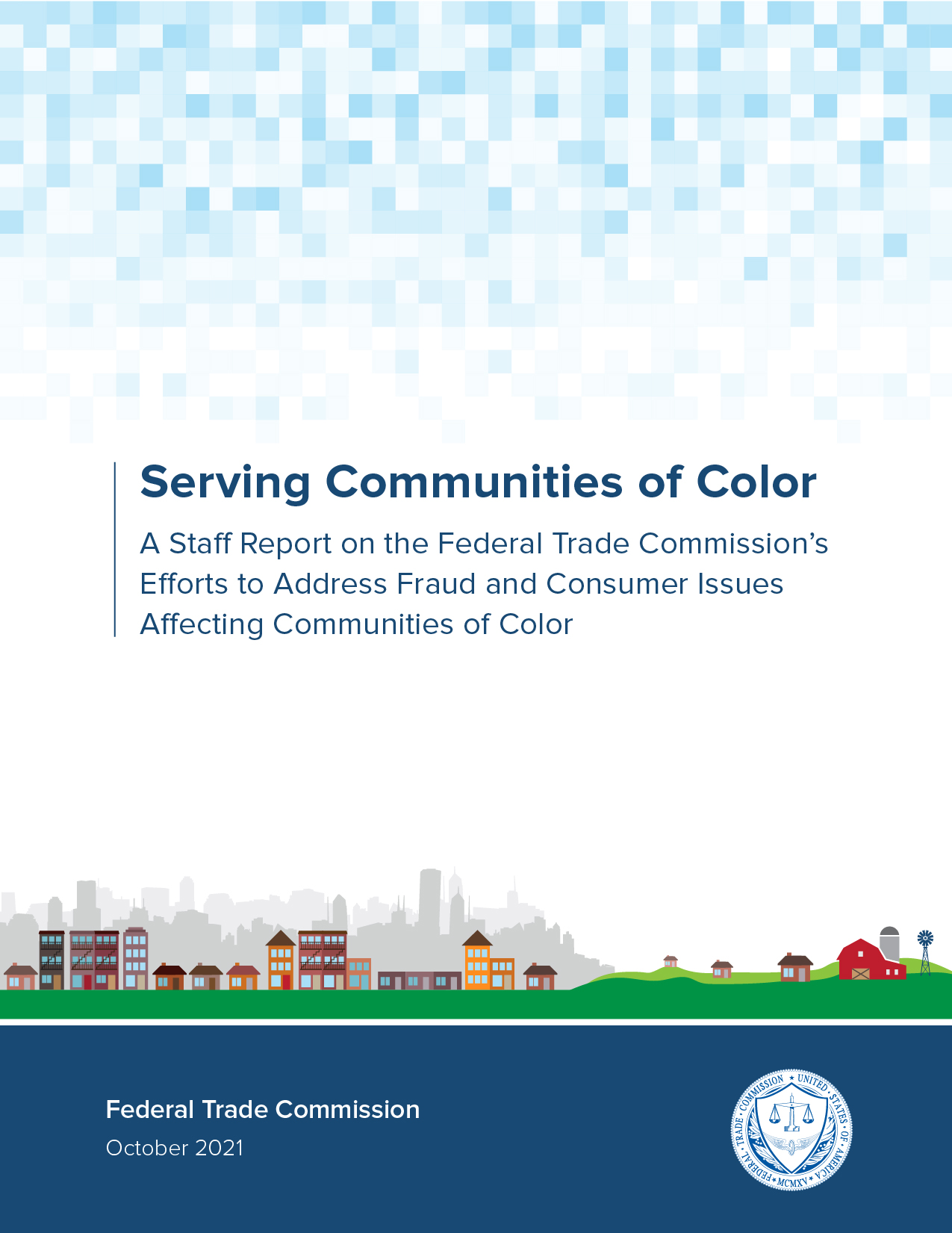 "Our mission is to protect every American consumer from fraud and other consumer problems, and to do so, it is vital that we build our understanding of how communities of color are affected by these issues," said Samuel Levine, Director of the FTC's Bureau of Consumer Protection. "While we've taken strong steps to fight the issues that disproportionately affect people in these communities, there is more work to do, and we're committed to doing it."
One of the studies in the report examines differences in reports received by the FTC from consumers who live in majority Black and Latino communities compared to those who live in majority White communities.
It found that when people reported losing money, those living in majority Black and Latino communities more often reported paying in ways that have few, if any, fraud protections ― for example, cash, cryptocurrency, money orders, and debit cards. Those living in majority White communities, by contrast, filed the largest share of their reports about paying with credit cards, which offer more robust fraud protection.
The research also found that there were notable differences in the types of problems people living in majority Black and Latino communities reported to the FTC, with larger shares of reports about issues with car buying, banks and lenders, credit issues, and debt collection than were found in majority White communities.
Another study in the report analyzed information gleaned from a number of FTC cases, which showed that in cases involving payday loan applications, student debt relief programs, and certain business opportunities, the largest number of affected consumers resided in predominantly Black communities.
In addition to the new research, the report also provides a summary of more than 25 cases brought by the FTC in the last five years where the unlawful conduct either targeted or disproportionately affected communities of color. The report also shared information about the agency's ongoing outreach program to communities of color, including events, local and national partnerships and an array of videos and publications designed to provide information that is relevant and timely.
The report follows on a 2016 report to Congress, "Combating Fraud in African-American and Latino Communities: The FTC's Comprehensive Strategic Plan."
The Commission vote authorizing staff to issue the new report was 4-0-1, with Commissioner Chopra recorded as not participating.
Contact Information
Contact for Consumers
Centro de Respuesta al Consumidor
Media Contact