Antitrust agency heads from the United States and the European Union met today in Washington D.C. to discuss current competition policy issues and cross-border cooperation in enforcement and policy matters.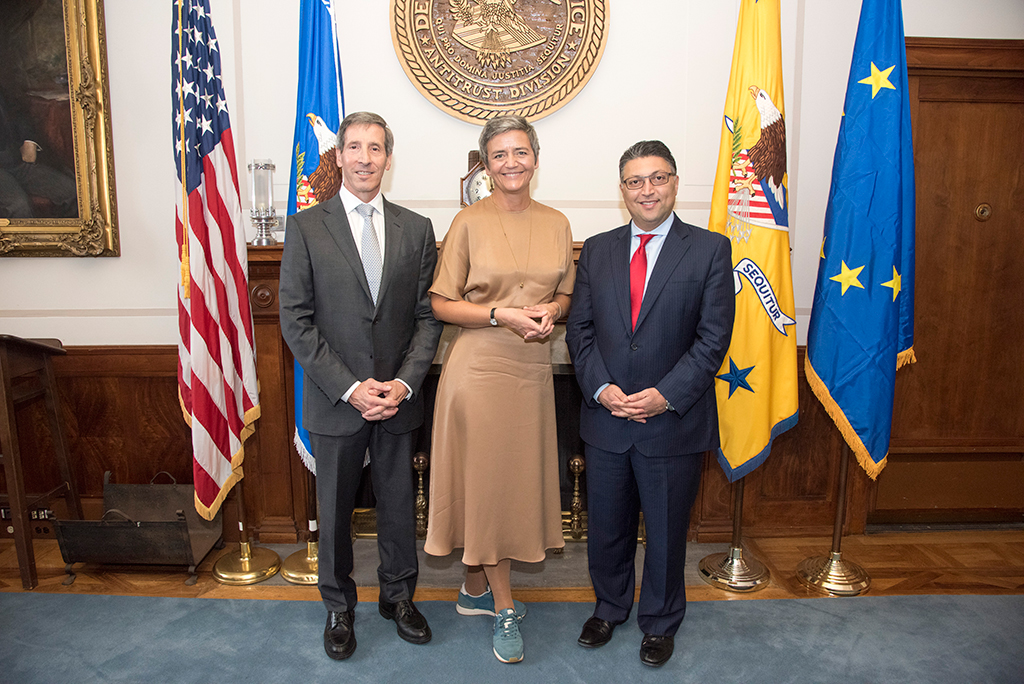 The meeting included Chairman Joseph Simons of the U.S. Federal Trade Commission, Assistant Attorney General Makan Delrahim of the U.S Department of Justice's Antitrust Division, and Commissioner Margrethe Vestager of the European Commission.
The discussions, which involved senior staff from each agency, covered a wide range of topics, including digital markets, the proposed Multilateral Framework on Procedures, two-sided markets and platforms, data protection rules and cooperation, vertical mergers, unilateral conduct and merger cooperation.
"Our high-level engagement with our European colleagues enables us to deepen mutual understanding of our enforcement policies, facilitating greater convergence and efficiency in the review of trans-Atlantic transactions and conduct," said Chairman Simons. "Our discussions also contribute to the FTC's consideration of our approaches to key competition issues that we are evaluating through our current hearings on Competition and Consumer Protection in the 21st Century."
"Robust cooperation, convergence around sound economic principles, and leadership regarding the use of fair procedures in enforcement are key international priorities for the Antitrust Division," said Assistant Attorney General Makan Delrahim. "We are always pleased to meet with our counterparts from Brussels, and to have an opportunity to discuss these important issues. Our working relationship with the European Commission's DG Competition is essential to ensuring competitive markets in the increasingly interconnected global economy."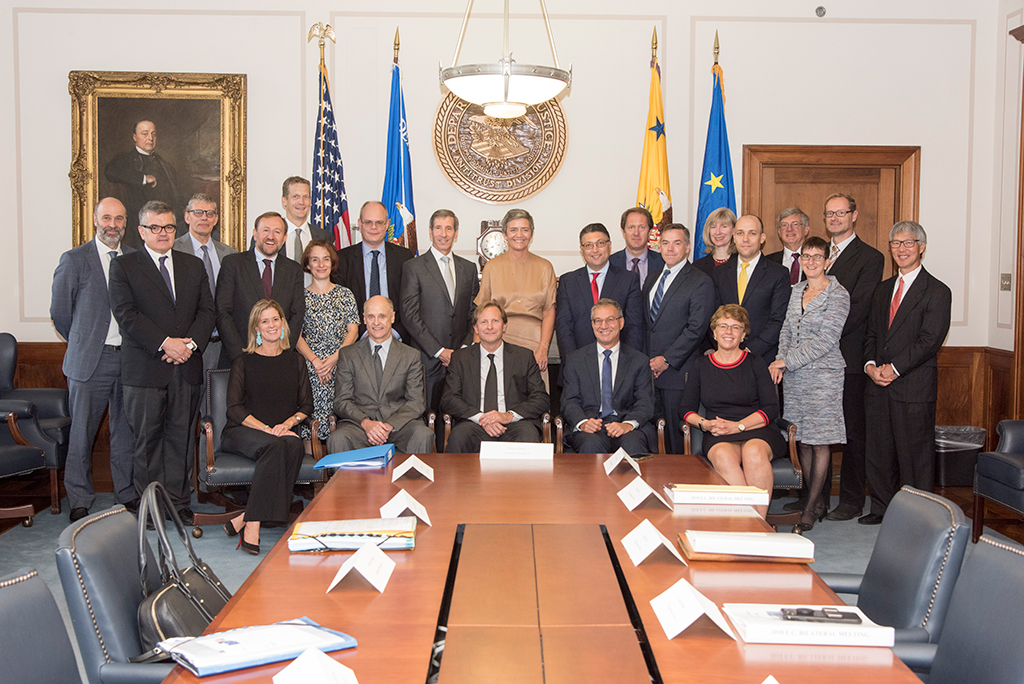 The U.S. and EU competition agencies have met regularly at the most senior level to promote cooperation and convergence and enhance their close relationship enshrined in the 1991 U.S.-EU agreement on the application of their competition laws.
The Federal Trade Commission works to promote competition, and protect and educate consumers. You can learn more about how competition benefits consumers or file an antitrust complaint. Like the FTC on Facebook, follow us on Twitter, read our blogs and subscribe to press releases for the latest FTC news and resources.